san jose community network news digest
Driver Dies In Crash After Suspected DUI Pursuit: SJ Police
Los Gatos, CA Patch
•
1565799521
Driver Dies In Crash After DUI Pursuit: SJ Police - Campbell, CA - CHP was trying to pull over a driver suspected of DUI who exited on SR-87 and later crashed into a light pole at Monterey and Tully roads.
A Primer on the Democratic Presidential Candidates' Housing Plans
Housing costs are rising, affordability is challenged from city streets to rural counties, and climate change is making resilient housing an ever more precious commodity. Will that make housing a top issue in the 2020 presidential race? So far, four candidates have proposed detailed housing plans and others have talked broadly about the topic. Here's a look at the key housing proposals in the 2020 Democratic Presidential Primary. Elizabeth "I gotta plan for that" Warren is the only Democrat...
San Jose firefighters stop forward progress of fire, power lines down
SAN JOSE, Calif. (KGO) -- San Jose firefighters say they have stopped the forward progress of 40-acre brush fire near Santa Teresa Boulevard and Bailey Avenue that prompted evacuations.Power lines are down and residents are advised to avoid the area.About 15 homes have been evacuated or have sheltered in place...
Hit the brakes! ABC7 conducts real-time driving test
SAN FRANCISCO (KGO) -- With school back in session, safe driving is more important than ever.The California Office of Traffic Safety keeps track of crash data.In 2016, in all Bay Area counties, there were nearly 12,000 speed-related crashes involving injury or death.Close to 3,400 of those involved a pedestrian. Almost 290 involved a kid under 15.These were the five counties with the most speed-related crashes involving injury or death.San Francisco is particularly unique because all but 14 o...
BART board president says new South Bay BART stations will open Dec. 31
Two new South Bay BART stations are built and ready, but they will not open until Dec. 31.BART to Silicon Valley is being built in two phases.Phase I is refers to the 10-mile Berryessa extension. It will connect BART from the Warm Spring station in Fremont to two new stations. One in Milpitas near the Great Mall. The other is the Berryessa station in the north San Jose neighborhood of Berryessa.The stations remain closed until testing is completed on the tracks. The VTA says they are still wo...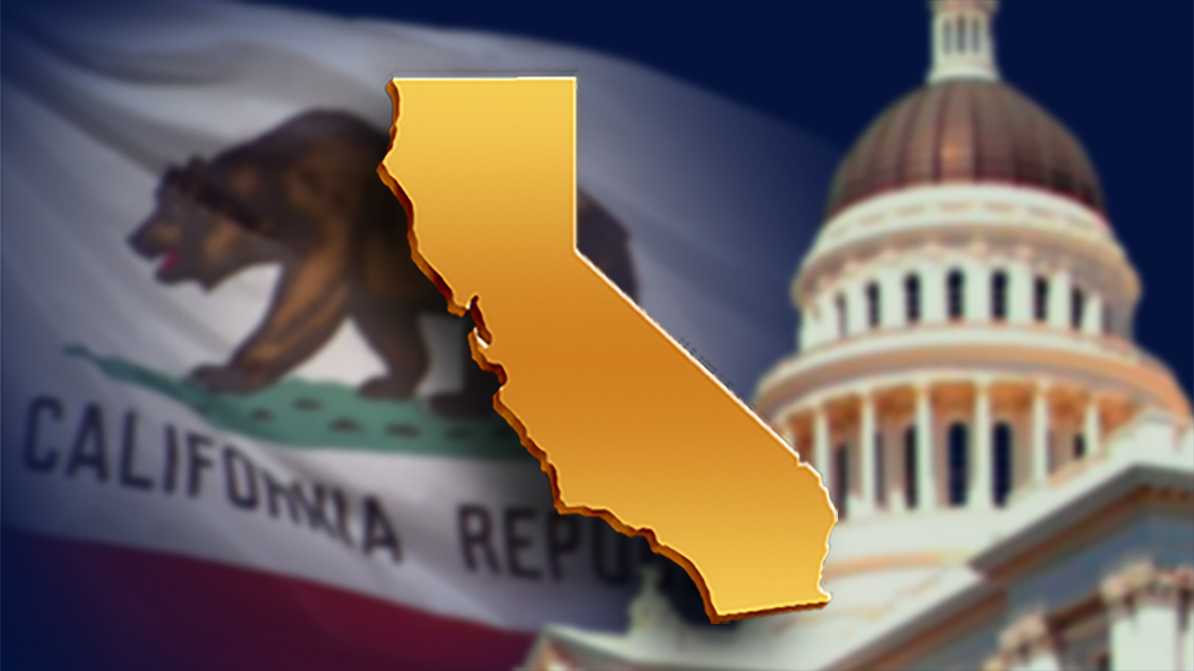 California's 113-month job growth ties record set in 1960s
California officials announced Friday that job growth in the world's fifth largest economy is now in its 113th month, tying the expansion of the 1960s as the longest on record.The country's most populous state needs between 8,000 and 9,000 new jobs each month to keep up with its growing workforce. But for the past nine years, California has averaged 29,200 new jobs each month, according numbers released Friday by the state Employment Development Department.The more than 3.2 million jobs Calif...
Report: Bay Area developers see headwinds in housing market
San José Spotlight
•
1565225896
A new report forecasting the real estate market in California shows a fairly sunny outlook for the Bay Area, though it notes the region may be facing some headwinds where it matters most: housing. The report, called the Commercial Real Estate Survey, is released semi-annually by prominent California law firm Allen Matkins and the UCLA...
Santa Clara County Adopts Voter's Choice Act for 2020 Elections; Nearly Half of California Voters will Enjoy More Flexibility in When, Where, and How They Can Vote
Santa Clara County Adopts Voter's Choice Act for 2020 Elections; Nearly Half of California Voters will Enjoy More Flexibility in When, Where, and How They Can Vote
"Public charge" rule: California's Santa Clara and San Francisco Counties sue to block Trump's immigration rule
The rule would make it easier for the government to reject green cards and temporary visas for legal immigrants who use public benefits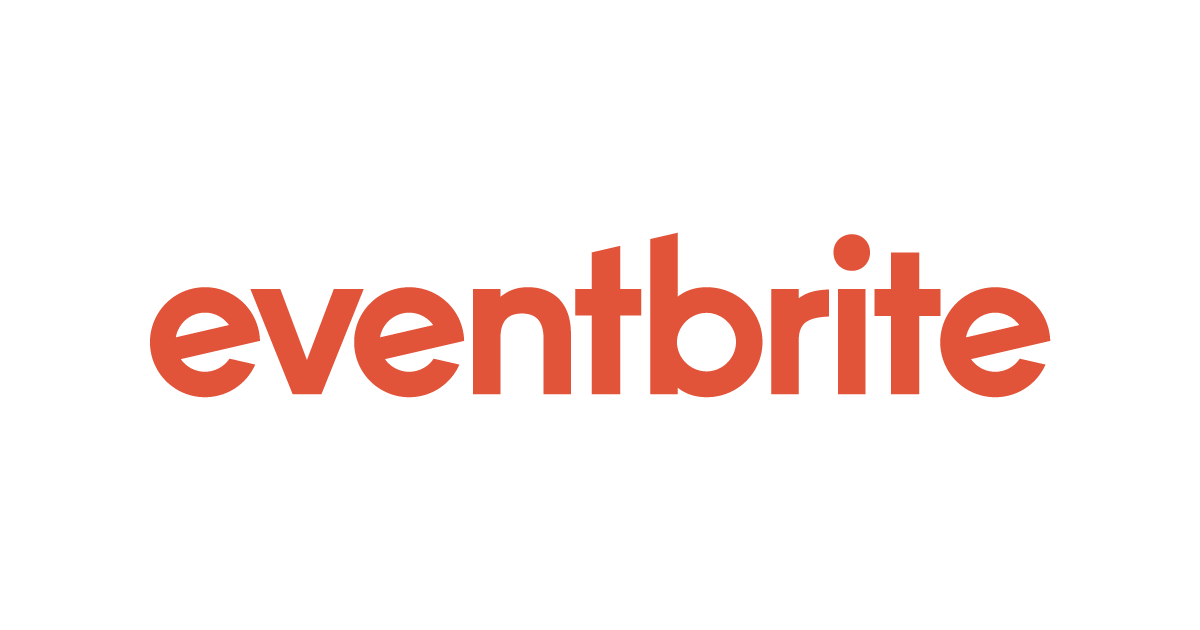 Volunteer Event: August 24th Dumpster Day at Northwood Park Tickets, Sat, Aug 24, 2019 at 8:30 AM
Eventbrite - City of San Jose District 4 presents Volunteer Event: August 24th Dumpster Day at Northwood Park - Saturday, August 24, 2019 at Northwood Elementary School, San Jose, CA. Find event and ticket information.
San Jose Officials Bake In City Hall With Glitchy Air Conditioning – CBS San Francisco
CBS San Francisco
•
1565892230
City Hall in San Jose is only 14 years old, but the building's cooling system is apparently out of date.
Cisco lays off nearly 500 workers in San Jose and Milpitas – Silicon Valley
Silicon Valley
•
1565827637
Large numbers of engineers and managers have been let go from the San Jose tech giant.
Cisco lays off nearly 500 workers in San Jose and Milpitas – East Bay Times
East Bay Times
•
1565827637
Large numbers of engineers and managers have been let go from the San Jose tech giant.
Community leaders plan to bring little free libraries to East San Jose
San José Spotlight
•
1565837003
Little Free Libraries — those birdhouse-like structures used for sharing free books — are cropping up everywhere in San Jose. Everywhere, that is, except for East San Jose and Evergreen neighborhoods, some of the city's most vulnerable communities. The newly-formed Evergreen Valley Rotary Club is looking to change that and its Community Service Chair Jeannette...
Rents Keep Climbing in San Jose, California's Industrial Market
Market Stat: City Maintains Title of Most Expensive Industrial Market in US
Plan Bay Area 2040 fails; let's not make the same mistake
Los Altos Town Crier
•
1565769775
For many residents, traffic starts before 3 p.m., while our teachers and service workers struggle with prolonged and extensive commutes. People can't get around anymore forget about public transit. The cost of living is through the roof, state/regional legislatures favor the interests of developers as well as tech companies and income inequality has never been worse. Insanity is doing the same thing over and over again while expecting different results.
San Jose Bans Landlords From Rejecting Renters with Housing Vouchers
The measure prevents landlords from refusing to rent units based on an applicant's legitimate source of income, including government-issued housing voucher
Eichler neighborhood in San Jose added to historic register – Marin Independent Journal
Marin Independent Journal
•
1565815410
Three Eichler homes and a garage in San Jose's Fairglen neighborhood are part of a Preservation Action Council home tour this weekend.
New State Law Aims to Prevent Hairstyle-Based Discrimination
San Jose Inside
•
1565875364
The California Crown Act expands definitions of race-based discrimination to include traits historically associated with race—like hairstyle.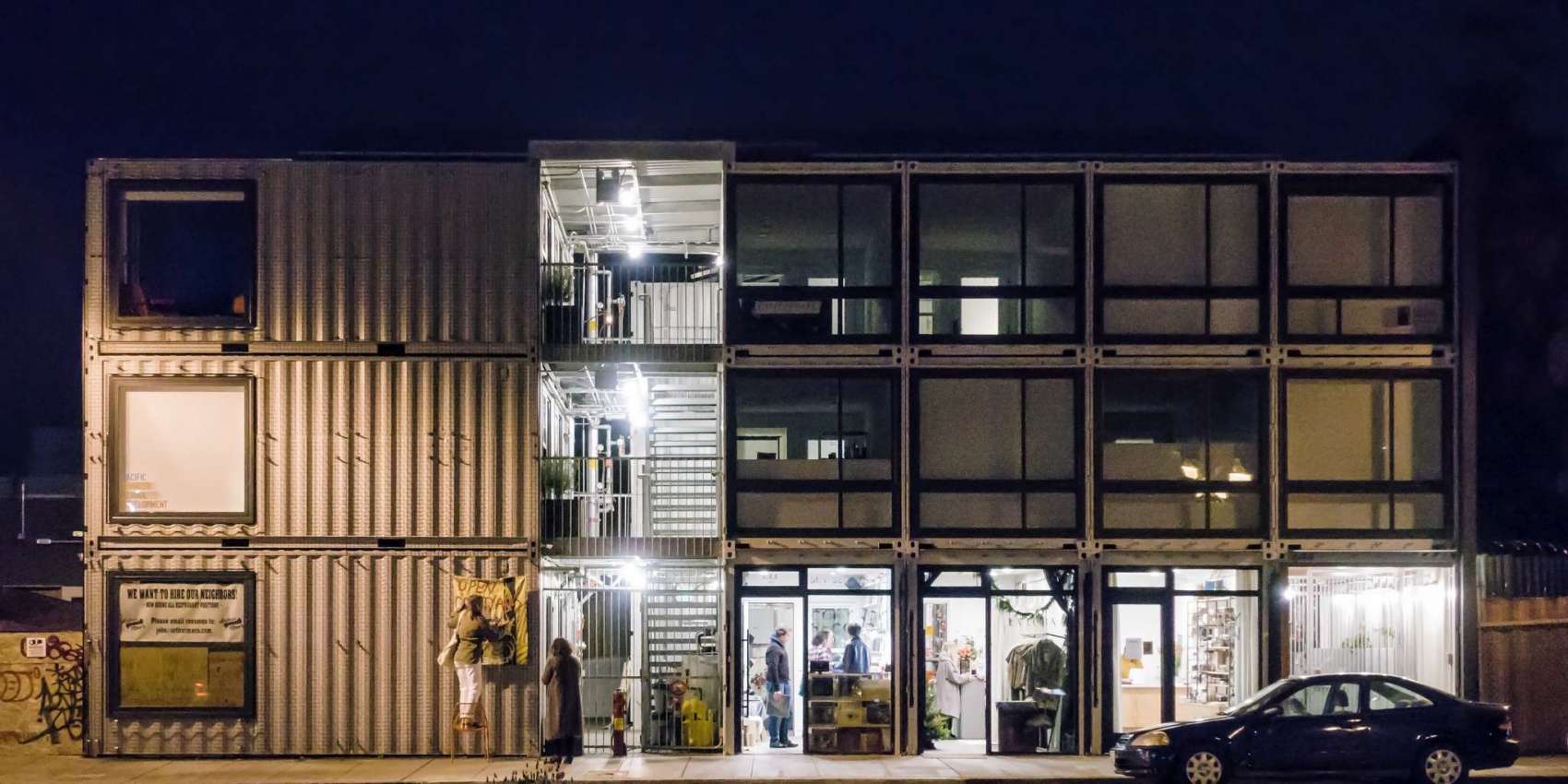 Ending Homelessness Through the Dignity of Work
Workforce development and employment-based practices have been proven to help end homelessness while also complementing "housing first" efforts. Groups like San Jose's Downtown Streets Team work to change perceptions, rebuild positive work habits and restore community for those experiencing homelessness. Join us for a conversation with these important groups that are partnering to train and provide employment opportunities for the San Jose community.
Bramson: A troubling boom on the streets
San José Spotlight
•
1565625652
My great grandmother was born in New York City in 1902, lived there all her life, and died in 2006. After raising two children and then losing her husband at a relatively young age, she worked as a bookkeeper until she was 88 years old, helping her kids get through college and start their own...
The economic impact of closing the racial wealth gap
McKinsey & Company
•
1565699590
The persistent racial wealth gap in the US is a drag on black Americans as well as the overall economy. New research quantifies the impact of closing the gap and identifies key sources of this socioeconomic inequity.
San Jose approves new law barring Section 8 voucher discrimination
The Mercury News
•
1565733833
Tenants say they face rampant discrimination but landlords worry about navigating more bureaucracy.
Santa Clara County OKs building low-income housing on vacant county land
San José Spotlight
•
1565729350
There are nearly 80 acres of county-owned land sitting vacant – near hospitals and public transit – and now county lawmakers will look at turning it into apartments for homeless residents. Santa Clara County Supervisor Cindy Chavez presented a proposal at the Board of Supervisors meeting Tuesday to look into building extremely low-income housing on that...
Research reveals increased flooding risk for homes in the US - PropertyWire
Ahead of the hurricane season in the United States, new research show that almost 20,000 homes built in the last decade are set to be at a significant risk of coastal flooding in particular. If greenhouse gas emissions go unchecked, more than 800,000 existing homes worth $451 billion will be at risk by 2050, the analysis analysis by Climate Central and Zillow shows. Those numbers jump to 3.4 million existing homes worth $1.75 trillion by 2100. The nationwide analysis that pairs Zillow's hou...
California needs permanent housing. Temporary shelters aen't long term fix
California needs permanent housing and should pursue housing first policy. Temporary shelters aen't long term fix for homelessness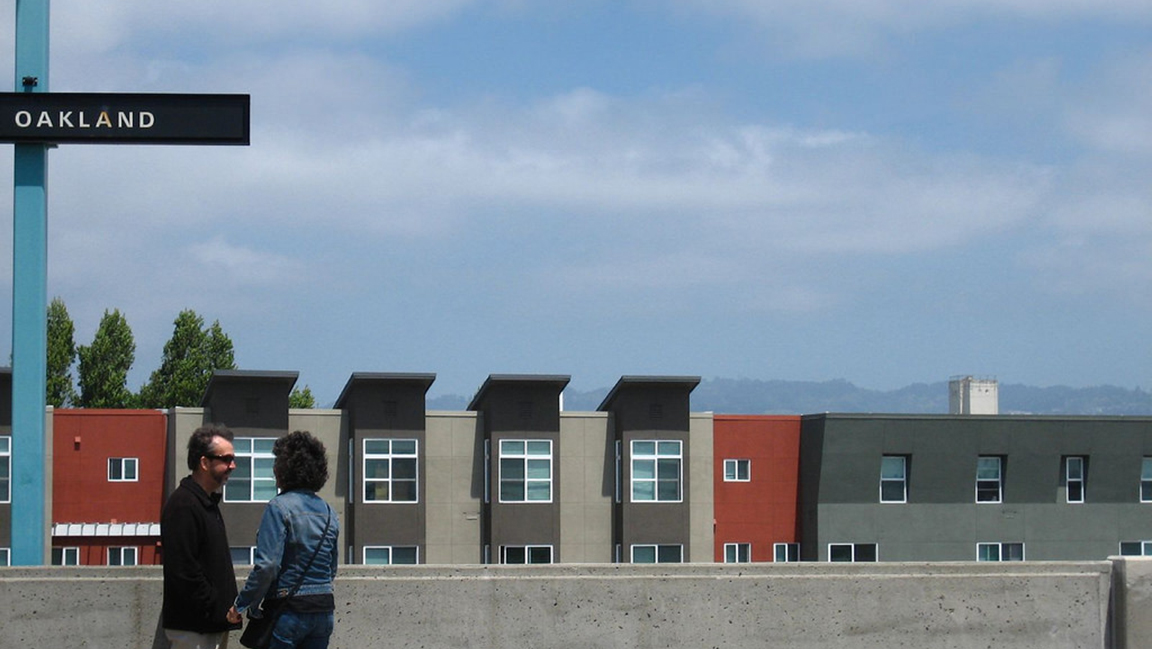 Gentrification and Race in the San Francisco Bay Area - News
Planetizen - Urban Planning News, Jobs, and Education
•
1565817273
A feature article revisits the gentrification and displacement discussion, especially as it pertains to racial and economic demographics, in one of the nation's most troubled and challenging housing markets.
Ethnic studies pause, prison issues, Elizabeth Warren's California foray, and the West Hollywood dream
Ethnic studies plan hits roadblock. Federal class-action suit against California prisons drags on. Family reaches settlement in prison suicide.
Have you caught Joint Venture CEO Russell Hancock in discussion with ALF CEO Suzanne St. John-Crane on the Silicon Valley Index? Listen to the podcast now. Suzanne St. John-Crane Russell Hancock #siliconvalley #podcast @alfsvhttps://lnkd.in/gKJtmB6 Russ Hancock: A Deep Dive on the Silicon Valley Index In the past few years, Silicon Valley's economy has reached new levels of employment, income, innovation, and investments as major companies are fundamentally... SoundCloud Russ Hancock: A Deep ...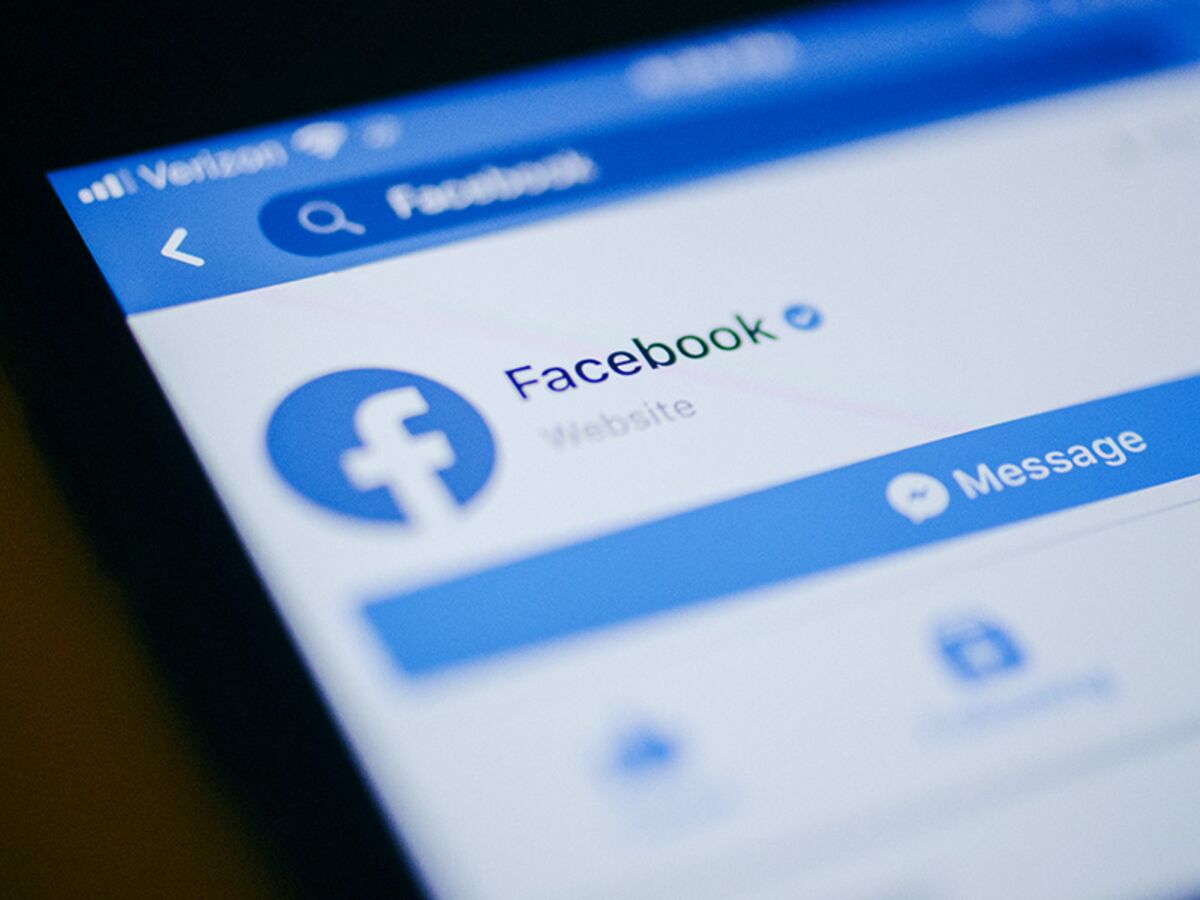 Facebook Paid Contractors to Transcribe Users' Audio Chats
Facebook Inc. has been paying hundreds of outside contractors to transcribe clips of audio from users of its services, according to people with knowledge of the work. The work has rattled the contract employees, who are not told where the audio was recorded or how it was obtained -- only to transcribe it, said the people, who requested anonymity for fear of losing their jobs. They're hearing Facebook users' conversations, sometimes with vulgar content, but do not know why Facebook needs them ...
District 4 Homelessness and Housing Forum
Councilmember Lan Diep's office is holding a forum on Monday, August 26 (change of date from previously) about the city's response to homelessness and housing. It will take place from 6:30-8 p.m. at the Berryessa Community Center, 3050 Berryessa Road, San Jose, CA 95132. Attendees will hear from panelists and will have the opportunity to have their questions answered. Please submit your inquiries below.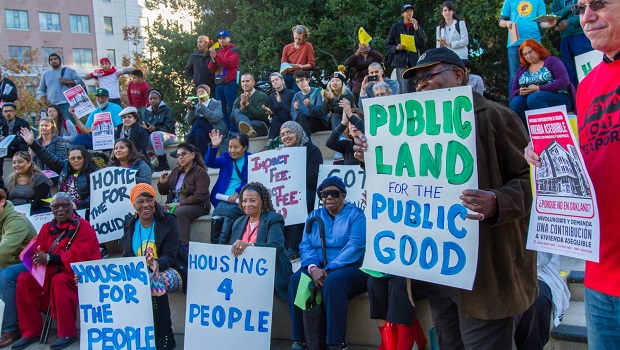 SPARCC learns from communities about improving racial equity
A progress report is now available for the national Strong, Prosperous, And Resilient Communities Challenges initiative, or SPARCC—a multi-site project to change how cities shape the built environment to achieve communities that are healthier, more climate-smart, and opportunity-rich for all. Supported and guided by a national team of representatives from four nonprofit organizations and funded by five charitable foundations, SPARCC has six U.S. sites: Atlanta, the San Francisco Bay Area, Ch...
Residential Impact Fees in California
ternercenter.berkeley.edu
•
1565635687
As California continues to grapple with the devastating effects of the housing crisis, more attention is being paid to the rising cost of building new homes. The median home value in California has almost reached $550,000, (1) reflecting both the limited supply of homes as well as the high cost of development. In some cases, the cost of building affordable housing in California has topped $600,000 per unit, or more. Strapped for revenue, localities are increasingly turning to development fees...
Skip The Slip? California Lawmaker Wants Email Receipts To Replace Paper Ones
capradio.org
•
1553299200
When Carol Dahmen discovered the CVS receipt draped across the counter of her Carmichael kitchen, she couldn't resist pulling out her tape measure to document it. Her husband had purchased one single prescription. The receipt, she discovered, stretched on to contain 11 coupons before topping out at an astonishing 4 feet 8 inches—the height of Olympic champion gymnast Simone Biles. "This receipt is ridiculous and unnecessary," Dahmen tweeted, endorsing the idea of scrapping paper receipts for ...
Sunnyvale Community Services Gives Away 1,700 Backpacks to Local Kids
The Silicon Valley Voice
•
1565638710
Sunnyvale Community Services gave away over a thousand backpacks to local students. They also gave gift cards so students could get new shoes.
San Jose Home Burglarized While Family There
NBC Bay Area
•
1565427761
A home security system in a San Jose house captured a burglar stealing sentimental jewelry and other items--while the woman who lived there was in the shower just feet away. Sergio Quintana reports.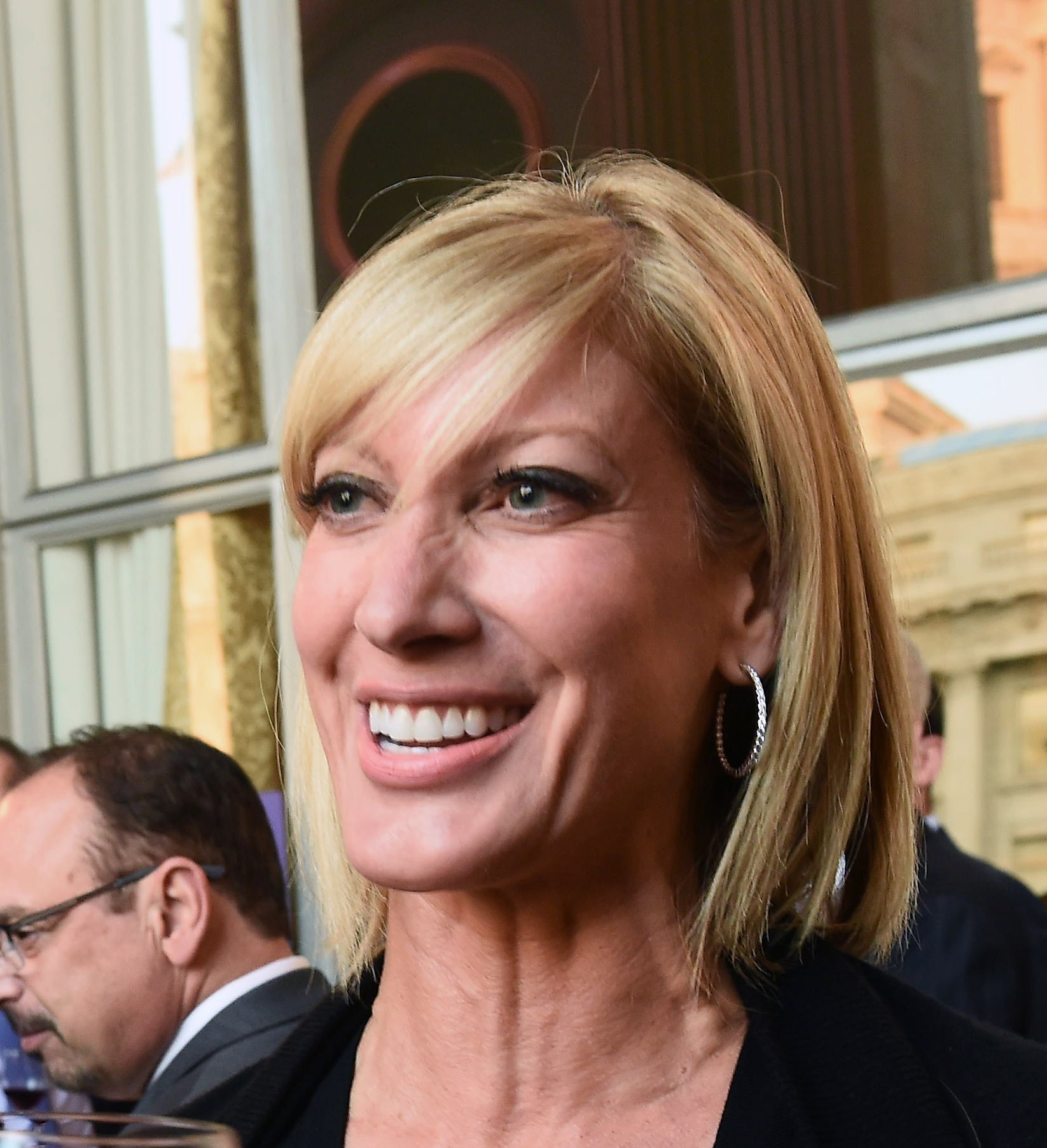 Newsom appoints 20 to higher education posts
SFChronicle.com
•
1565413920
The governor goes on an appointment spree, naming a UC regent, three CSU trustees, three state community college governors and two UC Hastings College of the Law directors, and creating a new panel to which he appointed 11 people, including California's leading education experts.
"An Open Letter to our Community from Chief Kimberly Petersen on the Proposed Temporary Housing Navigation Center." from Fremont Police Department (CA)
The safety and security of our community is the Fremont Police Department's highest priority. I am writing this letter to address questions we're hearing from the community ...
Great America in Santa Clara details plans for 'completely transformed' water park
CLICK HERE if you are having trouble viewing these photos on a mobile device. Signs throughout California's Great America promise that "amazing is coming." On Thursday morning, officials unveiled exactly what they mean by that pledge as they announced plans for a new water park to open in summer 2020 at the Santa Clara theme park. Meet South Bay Shores, which will take the spot — and then some — of the incredibly popular Boomerang Bay. "South Bay Shores represents the newest phase of a mu...
California sued over law requiring women on corporate boards
The Mercury News
•
1565377875
Conservative activist group calls SB 826 'brazenly unconstitutional' and says California taxpayers shouldn't have to pay to enforce it.