san jose community network news digest
Apple's Hometown Will Use Via Ridesharing to Supplement Public Transit
Digital Trends
•
1570620297
Apple's hometown of Cupertino, California, has tapped Via to provide so-called "on-demand public transit." Via ridesharing vans will operate within the city and to a nearby commuter rail station. Via claims its app-based ridesharing service will provide greater flexibility than traditional buses.
Opinion: It's time for Silicon Valley to Leave China
Digital Trends
•
1570808748
Tech titans like Apple, Google, and others like to position themselves as champions of human rights and supporters of democratic values -- but their responses to the ongoing Hong Kong protests show that they'll quickly abandon those ideals in order to keep China happy.
San Jose, CA opens grant applications for digital equity program
Smart Cities Dive
•
1570406400
Dive Brief: San Jose, CA is accepting applications for $1 million worth of community grants intended to improve digital equity for all residents by increasing internet access and skills. Applicants must be an educational institution, public agency or 501(c)(3) that provides services to San Jose residents in areas such as education, workforce development, homelessness, or other social services. The organization must already be — or would like to be — addressing San Jose residents' digital need...
"Innovative Community" Nuzzel Newsletter by San Jose Community NETWORK on Sun, Oct 13 2019
Sun, Oct 13 2019: "Innovative Community" by San Jose Community NETWORK (SanJoseVoice) on Nuzzel. Subscribe to "Innovative Community" Nuzzel Newsletter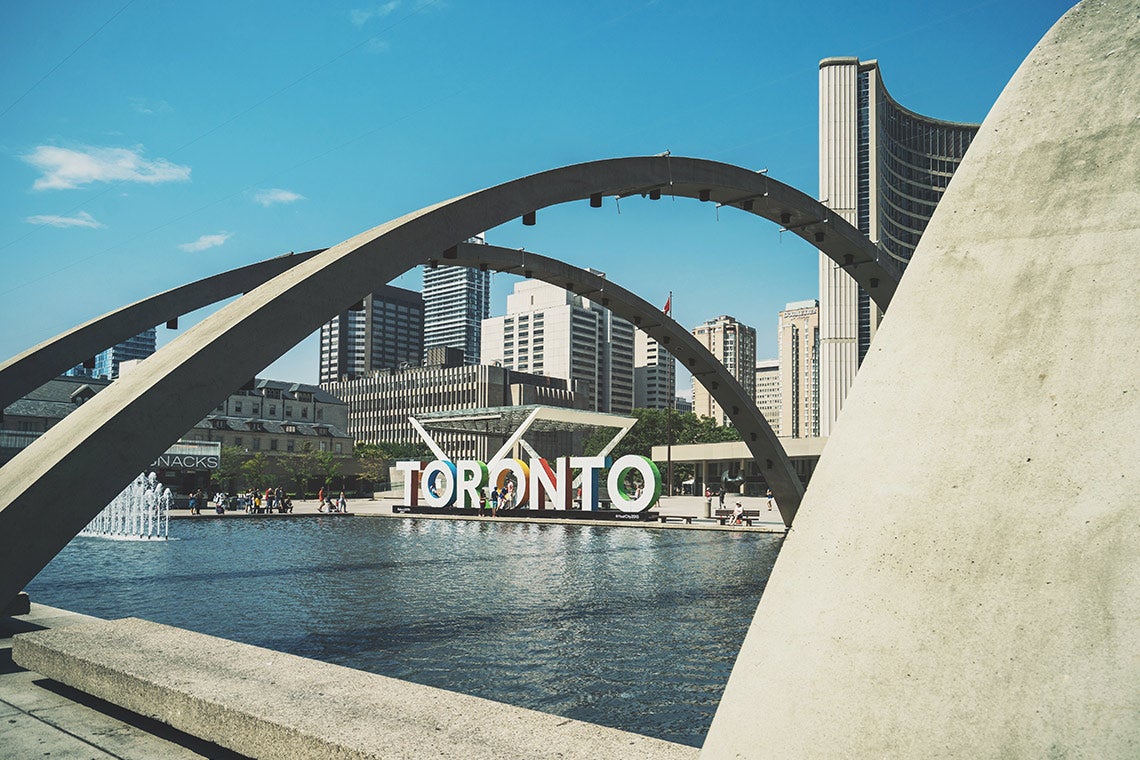 Toronto added more tech jobs last year than Silicon Valley – or anywhere else in North America
University of Toronto News
•
1570933267
Toronto added more technology jobs than any other North American city last year and now ranks among the continent's top five tech talent markets, according to a leading commercial real estate company.
California Power Outages Highlight Economic Disparity
NBC Bay Area
•
1570992084
When the nation's largest utility warned customers that it would cut power to nearly 2 million people across Northern California, many rushed out to buy portable generators, knowing the investment could...
The reason thousands of Swedish people are inserting microchips into themselves
Thousands of people in Sweden have inserted microchips, which can function as contactless credit cards, key cards, and even rail cards, into their bodies. Once the chip is underneath your skin, there is no longer any need to worry about misplacing a card or carrying a heavy wallet. But for many people, the idea of carrying a microchip in their body feels more dystopian than practical. Some have suggested that Sweden's strong welfare state may be the cause of this recent trend. But actually, t...
California colleges help students dress for success — for free
A non-profit journalism website reporting on key education issues in California and beyond.
California lawmakers find ways to chip away at single-family zoning
Los Angeles Times
•
1570708813
Over the past four years, lawmakers have quietly chipped away at zoning communities for single-family homes only, opening the door to smaller backyard units.
Bay Area Home Prices See Gradual Drop
NBC Bay Area
•
1570240778
In a favorable new trend for homebuyers, Bay Area home prices have seen a drop, according to the latest numbers from real estate database company Zillow.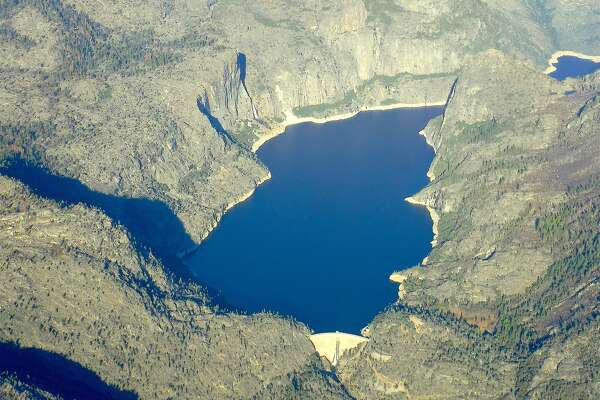 Bay Area counties' highest points offer some wonderful views
SFChronicle.com
•
1570317608
Whether you drive, walk, hike or climb, a trip to the highest peak in your county can provide a Sunday getaway with a world-class view. In the larger scope, you also get a moment in time where it might feel that you could see into the past, present and future, all at once.
Mountain View rent-controlled apartments make room for homes
The Mercury News
•
1570488001
More projects have been proposed to demolish rent-controlled apartments in Mountain View, Ca to build for-sale homes.
Power Outage Leaves 1015 People Without Electricity in San Jose
NBC Bay Area
•
1570379895
A power outage in San Jose left several customers without electricity Sunday morning, San Jose Fire Department said.
Inside California's beautifully bizarre Winchester Mystery House
Business Insider
•
1570226592
The 160-room estate in San Jose is far from ordinary. How many homes do you know that have staircases leading nowhere and ghosts in its halls?
Smart Home Technology is Helping Seniors with Aging in Place and More
Digital Trends
•
1566507329
The ever-growing market for technology to assist seniors is staggering -- nearly 10,000 baby boomers a day are reaching the age of 65, while the U.S. Census Bureau says those older than 65 will outnumber those younger than 18 within 15 years. Could smart home technology help?
Ring Says it Isn't Using Facial Recognition, But it's Definitely Working On It
Digital Trends
•
1567200343
Ring claims it isn't interested in facial recognition technology (it is). But the smart home manufacturer seems to again be saying one thing and doing another. The latest example? A response by its PR team to criticism by the Bernie Sanders presidential campaign.
San Jose's new path to digital inclusion & universal connectivity
Silicon Valley Community Foundation
•
1569427168
Almost 100,000 people in the heart of Silicon Valley do not have access to the internet at home, limiting their educational, economic and civic engagement opportunities. In some low-income communities, nearly half the population lacks connectivity. Mayor Sam Liccardo is leading the charge to make San Jose the first city in the country to close the digital divide.
Digital Equity in San Jose, Calif.
Plus, the annual Code for America Summit moves coasts in 2020, Pittsburgh's Data Day event will focus on the upcoming 2020 Census, and this October is once again Cybersecurity Month across the country.
Google Contractors Reportedly Targeted the Homeless for Facial Scans
Digital Trends
•
1570139368
Google is set to release the Pixel 4 in the near future, and it will feature facial recognition tech in the form of Project Soli. According to recent reports, however, Google has been training that tech to work using some questionable methods -- including specifically targeting homeless people.
San Jose BART delay: Milpitas, Berryessa stations likely to miss 2019 opening
SAN JOSE — BART officials had hoped to open new Milpitas and Berryessa stations by the end of the year as part of a long-awaited extension into Santa Clara County. But the agency's general manager revealed this week that BART is on pace to miss that target, and trains likely won't start taking passengers to those stations until sometime in 2020. The culprit: More than 1,000 problems engineers have discovered since BART received the stations and tracks from the Santa Clara Valley Transportat...
Trump's bluster won't help solve homelessness. Building affordable housing will. - The San Francisco Examiner
The Trump administration recently targeted California for criticism over its homelessness problems and, among other things, argued the state should relax its rules around housing development. President Trump also alleged that San Francisco is violating clean water laws by allowing needles and other waste caused by homelessness to flow into ocean - a claim most local officials have dismissed as groundless. (Chris Kleponis/Pool/Abaca Press/TNS) While enjoying a brief stop in the Bay Area to ta...
Remote Work Is the Future of Work
Remote work is an early-inning trend for enterprises and SMBs, bringing with it the demand for a new generation of enabling technologies. Some of these enabling technologies can evolve from existing applications that support remote work (think Zoom) but many more are needed to make distributed workforces as efficient and effective as traditional in-office teams. What follows is a look at the dynamics of remote work and distributed workforces, and a quick tour of what's still needed for commun...
San Jose Council Hopeful Helen Wang Misleads on Endorsements
San Jose Inside
•
1569976623
The D10 contender and local businesswoman caused some confusion by touting supporters she didn't actually have for her campaign.
Bay Area Officials Lay Groundwork For $100 Billion Transportation Ballot Measure – CBS San Francisco
CBS San Francisco
•
1569954997
The greater Bay Area has some of the worst traffic in the nation. Now one group is proposing a ballot measure that would provide a $100 billion solution.
This Bay Area suburb is ranked best place to raise a family in California
Raising a family in today's world is fraught with complications. From escalating fears of climate change to the ever rising cost of a college education, being a parent is no mean feat these days. Where to hang your hat is also far more challenging than it used to be. The Bay Area's outrageous housing market has made affordability seem like an impossible dream. That's one reason you may be surprised to hear that the Bay Area dominates Niche's 2019 Best Suburbs to Raise a Family rankings for ...
SJ City Hall's tower lit with purple light for Domestic Violence Awareness Month
The Mercury News
•
1570028503
San Jose City Hall's tower will glow in purple light throughout October in honor of Domestic Violence Awareness Month. Over a hundred people gathered in the rotunda to kick-off the lighting sponsored by Next Door Solutions to Domestic Violence in Santa Clara County.
Things you do every day are causing trillions of pieces of microplastic to flow into San Francisco Bay
Every year, 7 trillion tiny pieces of plastic, roughly equal to 1 million pieces each for every man, woman and child in the Bay Area, flow into San Francisco Bay, according to the most comprehensive scientific study yet on the subject. The three-year study found that billions of pieces of "microplastic" — particles smaller than 5 millimeters each, or roughly the size of a pencil eraser — pour through the Bay Area's 40 sewage treatment plants every year. The particles come from synthetic fibe...
SF housing bubble risk down—but still worrisome
The Union Bank of Switzerland (UBS) released its annual Global Real Estate Bubble Index Monday, ranking San Francisco as one of the most overpriced cities in the world. It also says that SF is the U.S. city in the greatest danger of a housing bubble. SF's index score for 2019 came in at 1.15. A score of 1.00 means that the firm's analysts consider a metro area's homes fairly priced, but a score of 1.5 or higher means they might be dangerously overpriced. While San Francisco's current score ...
To Fight Climate Change, CA Needs To Plug Into Offshore Wind (Opinion)
Cupertino, CA Patch
•
1570298758
To Fight Climate Change, CA Needs Offshore Wind - Across California, CA - GUEST COMMENTARY: Dan Jacobson is state director of Environment California.
San Jose: Murder suspect arrested in deadly shooting while on parole
SAN JOSE — A man already in jail for violating his parole has now been linked to a deadly shooting in August, according to San Jose police. Antonio Dominguez Pinal, 25, of San Jose, was being held in the Elmwood men's jail in Milpitas awaiting a parole revocation hearing when he was charged this week with the murder of 24-year-old Jose Castaneda Sandoval, who was found gravely wounded on Aug. 10 in the 1700 block of Story Road. The shooting was reported around 10:25 p.m. that night. Sandova...
San Jose launches new data-driven 'Social Progress Index' tool
SAN JOSE, Calif. (KGO) -- The city of San Jose has unveiled a new tool that can be used to help ensure its community's most pressing needs are identified and responded to in a more equitable manner. It's called the Social Progress Index - and it analyzes data right down to the census tract."It's important for the entire community to see transparently what's going on in our city," said Mayor Sam Liccardo.In partnership with the national nonprofit Social Progress Imperative , San Jose has becom...
10 of the country's 'most miserable' cities are located in California
ABC7 Los Angeles
•
1570120034
There's no "California Love" when it comes to a new list of the "most miserable" cities in the country.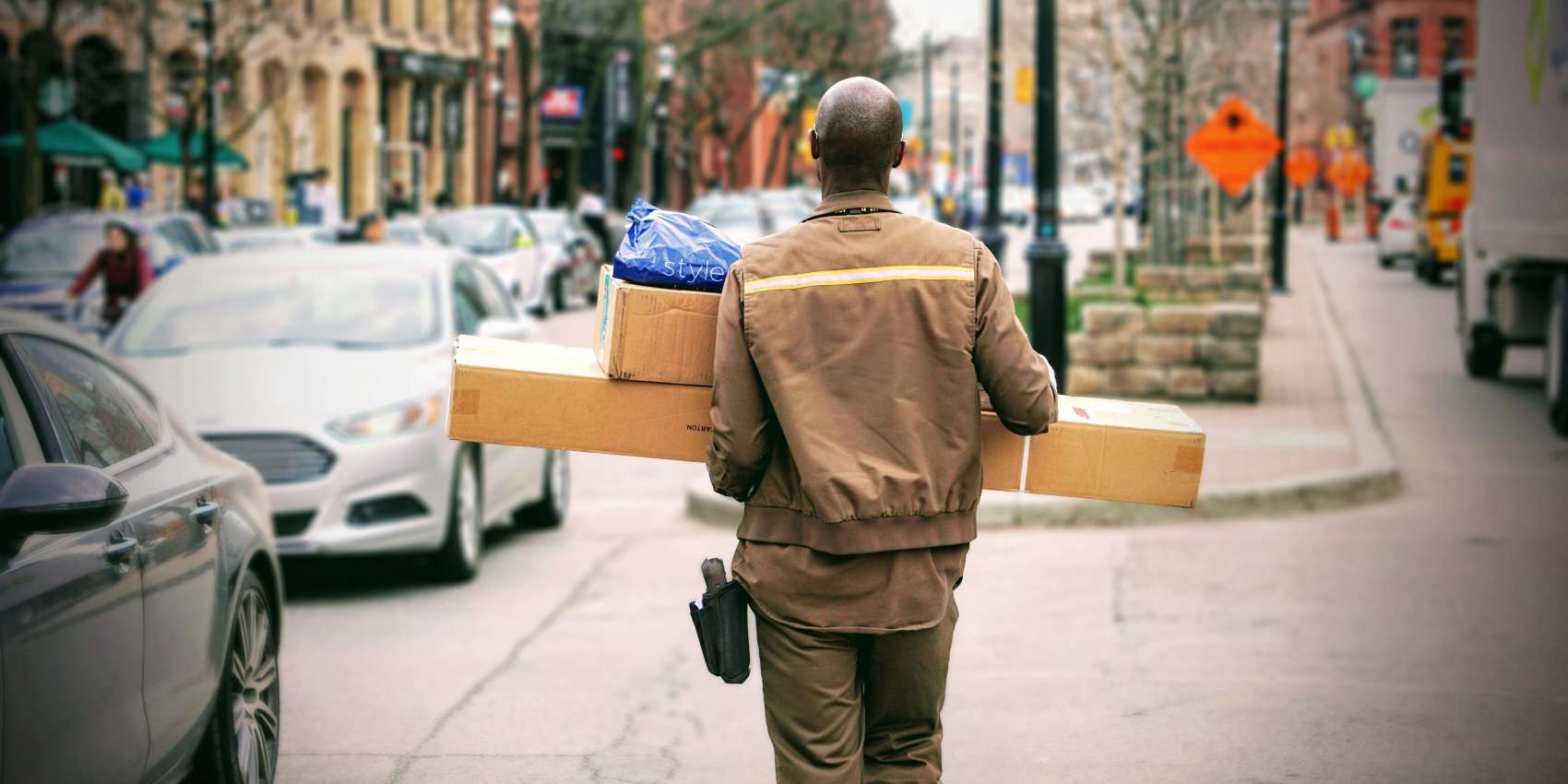 Economic Inequality and the Future of Work
With the rise of AI, automation and the gig economy, everyone is trying to forecast the future of work. But perhaps a more urgent topic is the future value of a worker. Here in the Bay Area, a stark wage gap is causing a reckoning that's being felt across the region. Is a lasting solution simply a matter of implementing a higher minimum wage, adopting sustainable hiring practices or providing a universal basic income? Or is the problem systemic and in need of more radical change? In part two of a three-part series, we'll discuss the value of work and its impacts on the Bay Area of tomorrow. Co-presented by KQED.
VTA Approves License Plate Readers at South Bay BART Parking Lots
NBC Bay Area
•
1570165617
The Santa Clara Valley Transit Authority has approved a plan to use license plate readers at two new South Bay BART stations, saying it will make it easier for some customers to pay for parking in their...
California Police Officers Seize $160K Worth of Methamphetamine
Officers seized more than $160,000 worth of methamphetamine in San Mateo on Thursday, police said.
Bay Area $100B transportation tax offers little new
The Mercury News
•
1570207567
Here what could transform the failed approaches of the past into something useful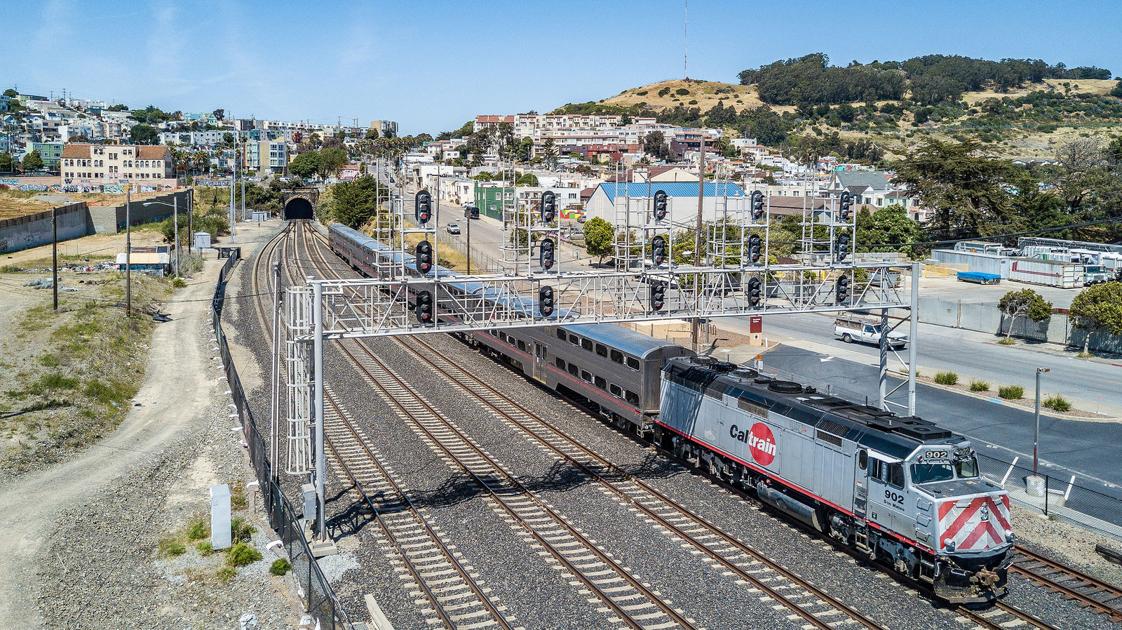 Caltrain to expand service
Caltrain to expand service Officials make way for ambitious plan, allowing for more riders and trains along the Peninsula By Zachary Clark Daily Journal staff 1 hr ago Save With an additional 1.2 million people and jobs expected along the Caltrain corridor within the next 20 years, the railroad's board of directors Thursday signed off on an ambitious plan to significantly expand service and nearly triple ridership in that time. What's being described as a "long-term service vision" entails ...
The lunacy of Silicon Valley is no secret. But Dan Lyons's Disrupted goes deeper than foosball tables and free beer.
The book rises above the typical tech industry rant.
NBC Sports Bay Area reveals new state-of-the-art studio
NBC Sports Bay Area and NBC Sports California are about to get a whole new look. The home of Authentic Bay Area Sports will unveil its new state-of-the-art studio Saturday at 6:30 p.m. with "Sharks Pregame Live." The sleek 2,270 square-foot studio boasts an interactive demo area and multiple anchor and reporter positions designed for movement and flexibility. "Our new studios will provide our anchors, analysts and insiders the ability to provide the region's most comprehensive, informativ...
Feds Open California's Central Coast For New Oil Drilling
A spokeswoman for the Bureau of Land Management said the agency does not expect to see any drilling in the Bay Area.