san jose community network news digest
Google Buys Cisco Buildings, Continues Silicon Valley Expansion – CBS San Francisco
CBS San Francisco
•
1575486565
Google is expanding its footprint in San Jose yet again, setting the stage for another mega campus along the N. First Street corridor and ending the year on an unprecedented shopping spree of South Bay properties.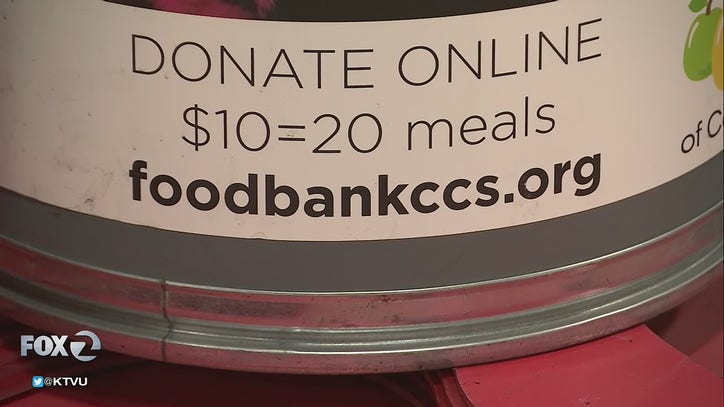 Trump administration food stamp cuts could impact nearly 200,000 Californians
Hundreds of thousands of people receiving food stamps will no longer be eligible under a new rule finalized by the Trump administration on Wednesday.
BART Board to Vote on $18M for 252 New Train Cars
NBC Bay Area
•
1575550447
BART board members are expected to sign off on funding Thursday for a fleet of 252 new cars that would cut down on overcrowding.
Singer Chris Brown must give up monkeys under California judge's restrictions
The Mercury News
•
1575553929
A Los Angeles judge on Wednesday said Chris Brown must give up all rights to his former pet monkey, pay for its care and not try to buy a new one if he wants charges of illegal animal ownership dro…
49ers announcer Tim Ryan suspended over 'dark skin' comment about Lamar Jackson
U.S. news 49ers announcer Tim Ryan suspended over 'dark skin' comment about Lamar Jackson "He's really good at that fake, Lamar Jackson, but when you consider his dark skin color with a dark football with a dark uniform, you could not see that thing," Tim Ryan said. Baltimore Ravens quarterback Lamar Jackson walks the sidelines during the second half of NFL football game against the Cincinnati Bengals, on Nov. 10, 2019, in Cincinnati, Ohio.Gary Landers / AP file Breaking News Emails Dec. 5, 2...
Elon Musk Buys Out the Neighbors
The Tesla and SpaceX chief has spent around $100 million on homes, including a cluster of six in a leafy Los Angeles neighborhood.
How design thinking could solve critical issues in policing
The Stanislaus County Sheriff's Office developed a pilot program that uses design thinking to improve police academy training
California Bans Insurers From Dropping Policies Made Riskier by Climate Change
The state's unusual decision exposes the insurance industry's miscalculation of the cost of climate change.
California high-speed rail cost may approach $100 billion
New business plan shows how project was railroaded into higher costs.
Silicon Valley Bank CEO Greg Becker Named Chairman of TechNet
How California Is Rewriting the Law on Online Privacy
Responding to outcry that technology companies have invaded consumers' privacy, California became the first state in the nation to pass a law giving people
Philanthropy Now podcast: Collaboration is key to tackling Silicon Valley's challenges
Silicon Valley Community Foundation
•
1575503435
In this podcast episode, Silicon Valley Community Foundation is pleased to feature a conversation between SVCF board member Wade Loo and Nicole Taylor, our president and CEO. Wade has been a board member since 2015, and Nicole has now been at her post for 11 months. Listen in on their conversation, in which they reflect on 2019 and discuss what's ahead in 2020.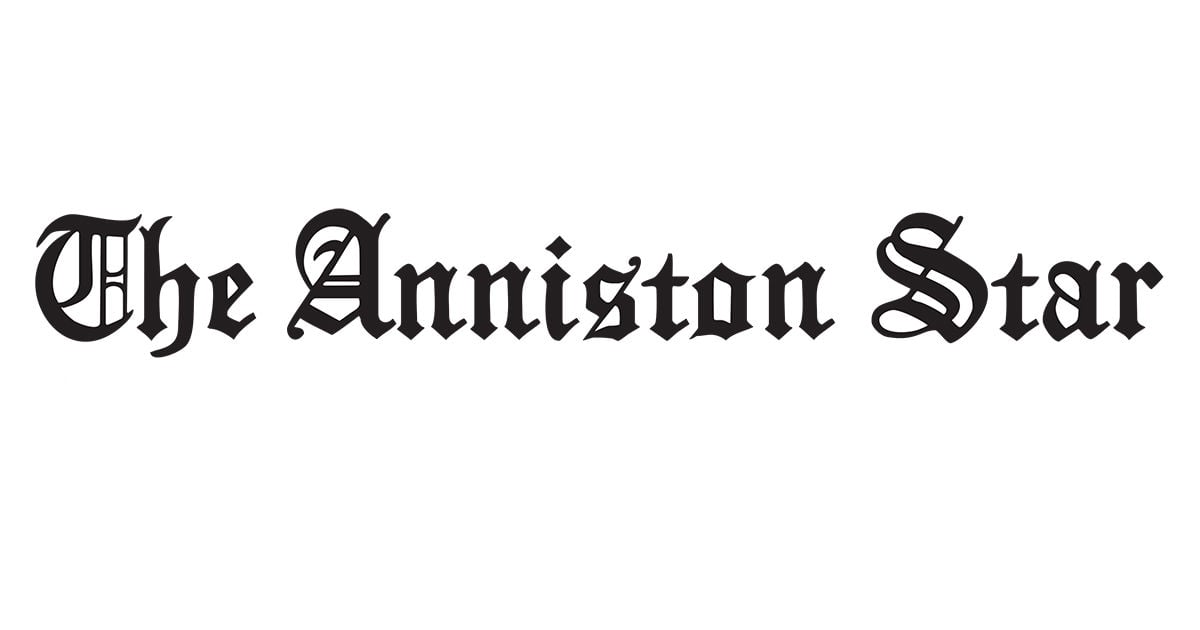 Keep it Locked: These are the 20 Car Theft Capitals of the U.S. (Updated 2019)
Keep it Locked: These are the 20 Car Theft Capitals of the U.S. (Updated 2019) Insurify Insights Save Motor vehicle theft may have decreased significantly in the last few decades. But in some cities, cars are still stolen at alarmingly high rates. Motor vehicle thefts in the United States have decreased significantly in the past twenty years, from 1.7 million cars stolen in 1991, down 55% to 773,139 in 2018, according to the National Insurance Crime Bureau (NICB). On average, 2,118 vehicles a...
2 arrested after nearly 500 gallons of gas worth $1,700 bought with stolen credit cards in San Jose
ABC7 San Francisco
•
1575596614
Deanthony Adams Deanndray Miles from Pittsburg, CA, were arrested by San Jose Police on Wednesday after store employees noticed the men using fraudulent credit card numbers to purchase a large amount of gas at this Safeway Gas Station on Cottle Road.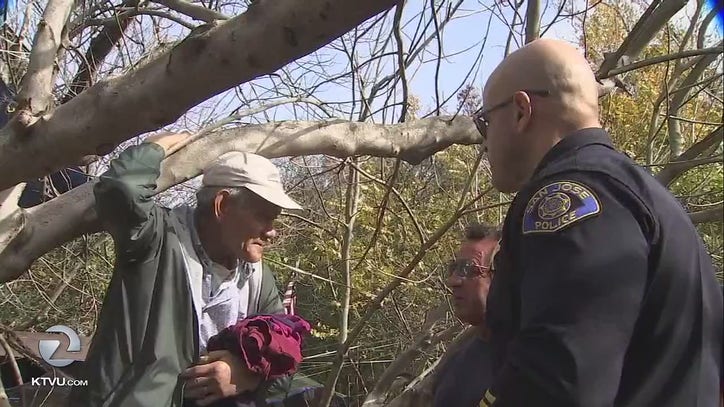 San Jose police launch program to patrol homeless encampments
Police in San Jose have launched a new program to patrol homeless encampments where they treat them as any other neighborhood. But they say their intent is not to criminalize the homeless population.
San Jose teachers given surprise checks totaling more than $36,000
SAN JOSE, Calif. (KGO) -- Ahead of the 2019 Pac-12 Football Championship Game at Levi's Stadium, the Pac-12 and College Football Playoff Foundation's Extra Yard for Teachers will surprise 12 deserving teachers throughout the San Jose area with donations totaling over $36,000.The 12 teachers work at nine different elementary and middle schools and will receive different amounts of checks.ABC7 was there for the first two surprises for teachers at Franklin Elementary School.Franklin Elementary S...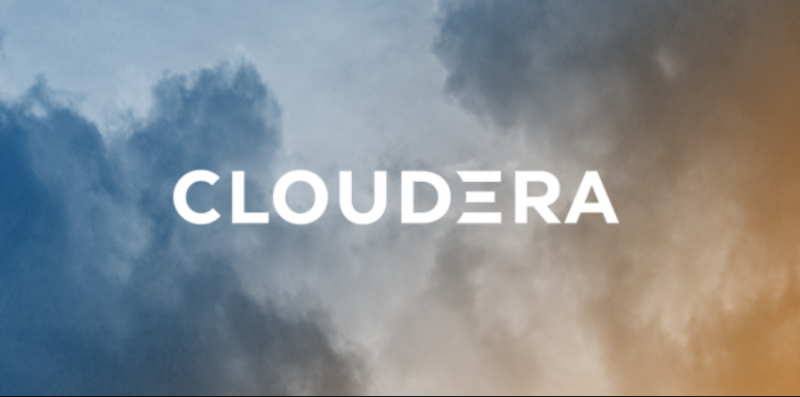 Cloudera beats earnings expectations and ups guidance, but CEO hunt continues
SiliconANGLE
•
1575606274
Big-data firm Cloudera Inc. is keeping up the momentum, posting third-quarter financial results today that surpassed Wall Street's expectations on earnings and revenue.The provider of data engin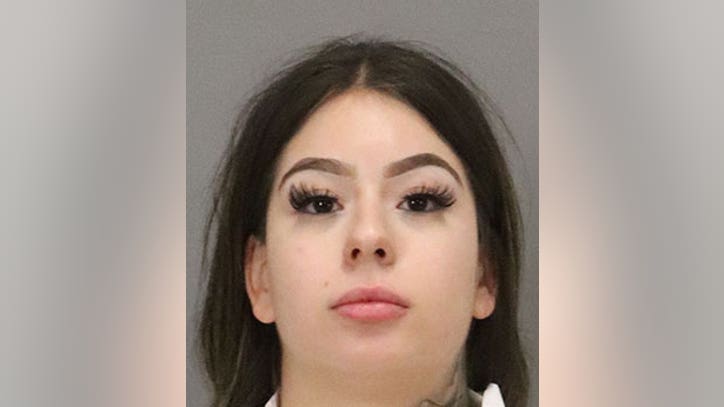 San Jose police arrest suspect in September killing
Investigators identified Jennifer Del Real Sanchez, 19, of San Jose, as the suspect in the shooting and arrested her on Wednesday.
Flesh-eating bacteria linked to black tar heroin kills 7 in California – East Bay Times
East Bay Times
•
1575638252
A flesh-eating bacteria linked to the use of black tar heroin has killed at least seven people over the past two months in the San Diego area, prompting health authorities to alert law enforcement …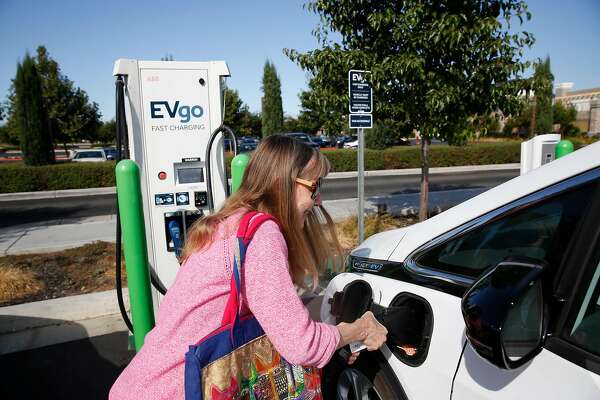 Heavy trucks are among California's biggest polluters. Can the state make them go electric?
SFChronicle.com
•
1575633600
Next week, the board will weigh new standards for electric truck sales, aimed to clean up the industry. But the draft policy, which would make 4% of all trucks zero-emission by 2030, has met critics.
Redwood City: Homeless to beautify city as volunteers in new two-year pilot program
The Mercury News
•
1575644715
Redwood City homeless asked to volunteer for trash pick-up in exchange for services, non-cash stipends
Support Continues to Grow for San Jose Mayor's Vision of a Customer-Owned PG&E
San Jose Inside
•
1575652129
Sam Liccardo announced this week that he's garnered support for the idea from 114 elected leaders in 58 cities and 10 counties.
Charitable giving tips from SVCF philanthropy experts
Silicon Valley Community Foundation
•
1575473966
The holiday season is the perfect time to reflect on gratitude and generosity. At SVCF, we believe giving should be one of life's greatest joys, so we have provided some simple tips below to bring some more cheer to your grantmaking, and increase your impact!
Managing the High-Intensity Workplace
Harvard Business Review
•
1500388603
An "always available" culture breeds a variety of dysfunctional behaviors.
Charming musical 'Waitress' back in Bay Area for brief run
The Mercury News
•
1575667247
'Waitress,' the musical based on the beloved 2007 indie film, and boasting a score by pop/rock star Sara Bareilles, plays in San Jose Dec. 17-22.
Police Release Photos Of Suspected Great Mall Smash-And-Grab Robbers – CBS San Francisco
CBS San Francisco
•
1575638880
After months of investigation and countless hours of watching security camera video, Milpitas police released photos Friday of three young men suspected in the smash-and-grab robbery of Valliani Jewelers in August.
San Jose city council candidates file
The Mercury News
•
1575668017
17 candidates have filed for the five open San Jose, California City Council seats in the March 2020 election.
Thief steals $50K in prescription drugs. Judge gives him a slap on the wrist.
California – In a disturbing trend that seems to be happening more often across the country, another judge in California has declined the recommendations of several key individuals in the criminal justice system and decided to grant probation for a potentially dangerous offender. Mendocino County Superior Court Judge Keith Faulder made the decision earlier this week to go against what not only his assistant district attorney's recommended for sentencing for an individual but also the redocum...
Surveillance video captures moments before UPS truck robbery in San Jose
KTVU has obtained surveillance video of the moments leading up to a UPS truck robbery in San Jose.
3 UPS drivers in the South Bay targeted
SAN JOSE, Calif. (KGO) -- Three UPS truck drivers have been robbed at gunpoint in the past three days in San Jose. Police are looking for two men who may be responsible for all three robberies.Investigators showed up on Friday at one of the homes where a UPS driver was delivering a package on Tuesday night. San Jose police say the armed suspects took several packages from the truck.The investigators would not say what agency they work for.That robbery happened near Banana Grove Lane and Beech...
Crowds brave cold to see tech-savvy SJ man's annual home holiday display
SAN JOSE, Calif. (KGO) -- When you think "Vegas," flashing lights and festive music might come to mind. During the holiday season in San Jose, it's the same deal along Vegas Drive in the city's Almaden Valley area.The bright display outside of Raymond Burleigh's home attracts crowds annually."Twenty years ago, I got a little flip-flop circuit on sale after Christmas," Burleigh told ABC7 News. "So the next year I made a simple display that flip-flopped between a Christmas tree and an angel."Ev...
Sobratos pledge $1 million to launch fund for eye care tech
Silicon Valley
•
1575731021
Susan and John A. Sobrato pledged the seven-figure matching gift at the Mountain View launch for the Silicon Valley Orbis Innovation Fund.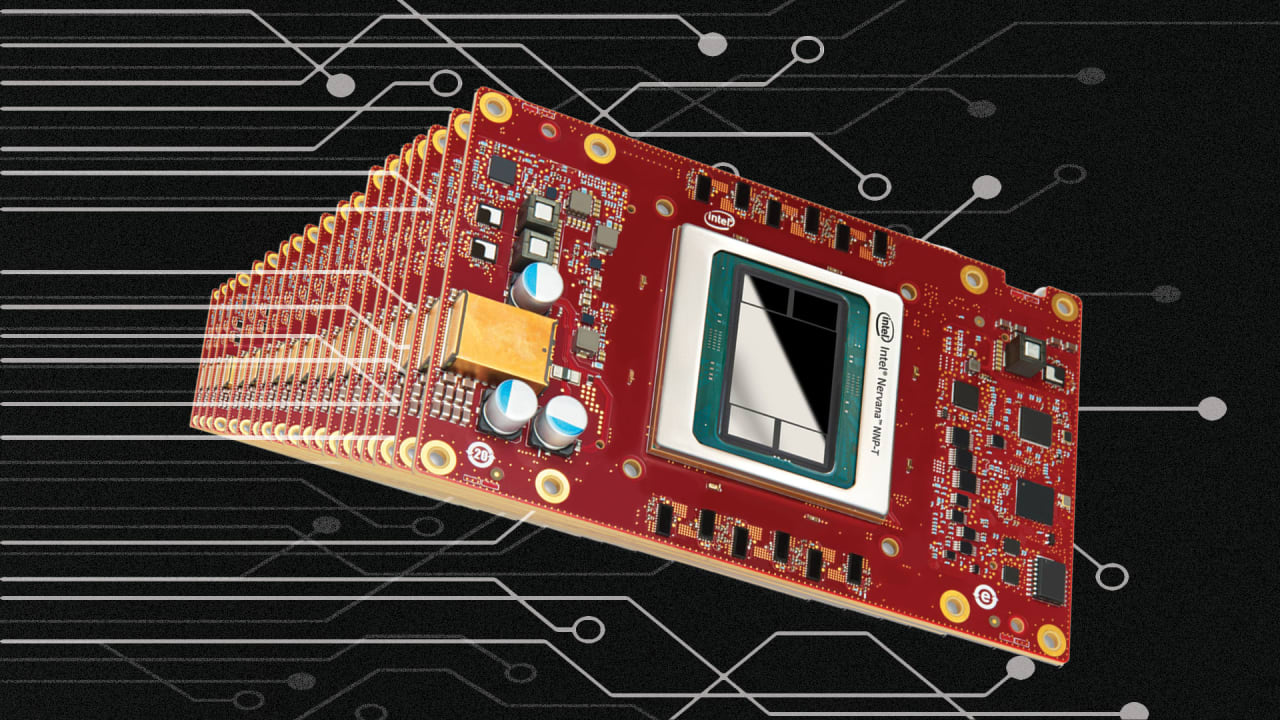 Inside Intel's billion-dollar transformation in the age of AI
Fast Company
•
1575655460
The storied chip maker is dealing with the reality that Moore's Law is slowing just when the demands of AI are asking for more and more computing power.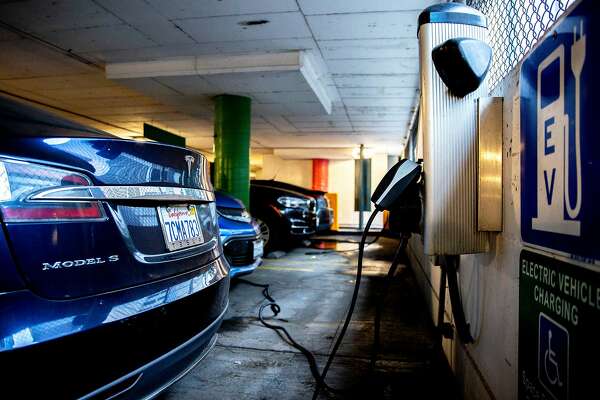 With new grant program, Bay Area spreads electric cars to low-income drivers
SFChronicle.com
•
1575748800
A new Bay Area Air Quality Management District program provides grants to get low-income motorists into electric and hybrid vehicles.
a16z Podcast: The Stories and Code of Culture Change
Andreessen Horowitz
•
1575750273
How do you build, set, shape, fix, change, culture? Sharing practical advice while drawing on examples of culture as code from a thousand years ago to today, as shared in his new book What You Do Is Who You Are, Horowitz shares the power of song and story. Including even violent, "shocking" ones that reset cultures, because they make you ask, WHY?!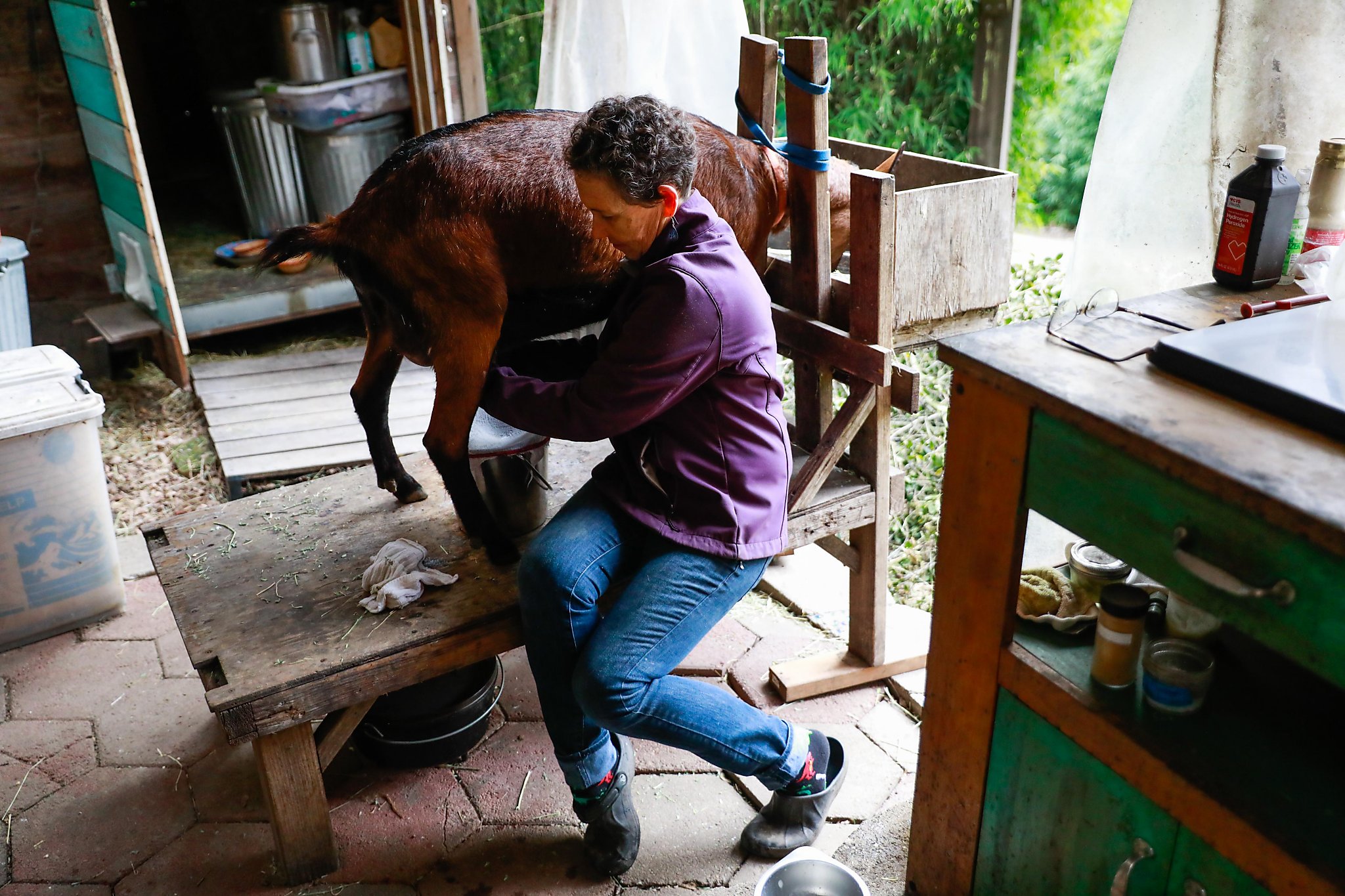 Did rising rents kill the Bay Area's urban homesteading movement?
Over the course of almost a decade, Sheila Cassani and Matthew Yungert built a backyard farm in the middle of Oakland. They dug vegetable beds, built a chicken coop of reclaimed wood, installed a beehive and planted fruit trees. They shared vegetables from their lush garden with neighbors and dreamed of someday harvesting them alongside their newborn daughter. Their urban homestead was featured on a farm tour, in the media, even in a book. Then their landlords gave them notice that their son...
State ruling on San Jose-owned land sales may hit other cities harder
San José Spotlight
•
1574908912
A ruling this week by a state appeals court on how California cities must sell their surplus land to prioritize affordable housing may have been tailored to San Jose, but the decision will likely affect other cities more, according to the city's mayor. "San Jose has very little city-owned land that is developable, and for...
Will the future of work be ethical? – TechCrunch
Will tomorrow's leaders, despite good and ethical intentions, ultimately use their high-tech tools to exploit others ever more efficiently, or to find a better path forward?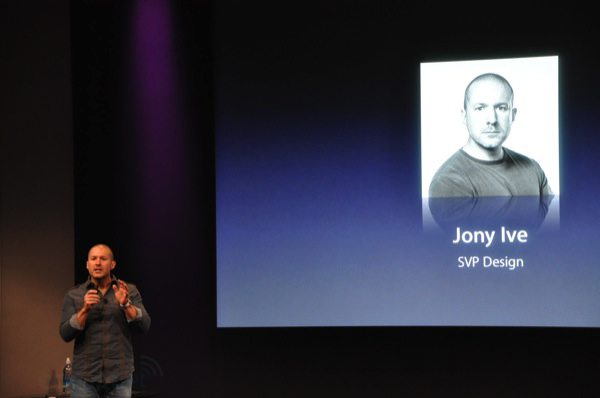 End of an era as Jony Ive leaves Apple
SiliconANGLE
•
1574987249
Apple Inc.'s Chief Design Officer Jony Ive has left the company after nearly 30 years marking the end of an era.Ive's intended departure was first announced in June with the legendary designer l
Up to 650 townhouses and apartments proposed near Cal State East Bay – East Bay Times
East Bay Times
•
1574901466
Land once set aside in the Hayward hills for a freeway bypass near Cal State East Bay could become a site for up to 625 townhomes and apartments.