SAN JOSE — Joining more than 400 other law-enforcement agencies in the country, the San Jose Police Department has decided to partner with Amazon-owned Ring to take advantage of its "Neighbors" app, which gives police a faster, easier way to find and obtain home-security video from residents who live near a crime scene.
Source: SJPD adopts Ring, Amazon-powered app to seek security video from residents
Rape Kit Backlog Cleared In Santa Clara County
cbslocal.com
•
1581430800
SAN JOSE (KPIX 5) – Officials in Santa Clara County said they have officially eliminated the county's rape kit backlog. Back in 2018, there were about 270 sexual assault kits waiting to be processed. The county Board of Supervisors eventually voted to fast-track the process. Now, the county said they've reduced the average testing time from 94 days to 16 days. "These are very invasive examinations and they're done at a time when someone has been victimized and assaulted and feels incredibly v...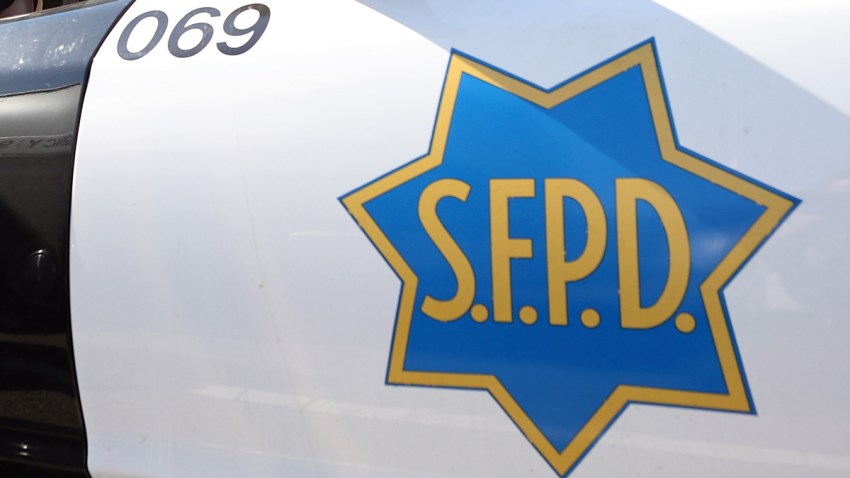 Detectives Investigating 'Ambush' on Deputy as Possible Hate Crime
NBC Bay Area
•
1580785638
A Santa Clara County Sheriff's Deputy is alive following a shooting thanks in part to his body-worn camera. The deputy was involved in an ambush by two men in a car Friday night. Officials said on Monday they were still searching for the suspects. All deputies and San Jose police officers have been put on high alert because of the so-called ambush. Investigators are looking at the possibility the incident was a hate crime. Radio traffic that night was alarming, and it was a close call. Invest...
Multiple victims shot after gunman opens fire on California bus
Law Enforcement Today
•
1580746743
One person is dead another five are in the hospital after a gunman started shooting on a California bus. Police say the driver's actions saved lives.
When is An Adult Criminal Not An Adult? When California Says So.
National Police Association
•
1580746684
By Steve Pomper Oh, what now? So glad you asked. I wish California politicians would shut down their stupid-idea factory for even one day, so Americans could catch their collective breath before that state foists its next stupid idea on the nation. This most recent stupid idea is linked to California's anti-cop nonsense. Why? Because Read More >
San Jose: Man seriously injured in overnight shooting
SAN JOSE — A man was seriously injured in an overnight shooting off of Southwest Expressway, police said. Police were called to the 1000 block of Leigh Avenue for reports of a possible shooting at about 1:20 a.m. Thursday, according to Officer Gina Tepoorten. When they arrived, officers found a man suffering from at least one gunshot wound inside a car on the street, Tepoorten said.
Apple dropped plan for encrypting backups after FBI complained: sources
The Mercury News
•
1579595460
By Joseph Menn | Reuters SAN FRANCISCO, Jan 21 (Reuters) – Apple Inc dropped plans to let iPhone users fully encrypt backups of their devices in the company's iCloud service after the FBI complained that the move would harm investigations, six sources familiar with the matter told Reuters. The tech giant's reversal, about two years ago, has not previously been reported. It shows how much Apple has been willing to help U.S. law enforcement and intelligence agencies, despite taking a harder lin...
Bauer-Kahan's bill proposes to increase jail time for auto burglars
ebcitizen.com
•
1579564800
East Bay Assemblymember Rebecca Bauer-Kahan, along with a Southern California Republican, introduced a bill last week that would change the definition of an auto burglary and increase jail time for its offenders. "Every smashed window and every piece of stolen property is both costly and a personal violation of our residents," Bauer-Kahan said in a statement. "For far too long criminals have been abusing a loophole in current law that requires prosecutors to prove that a car was not unlocked ...
5 arrested in $3.2 million Southern California sober living home fraud scheme
Orange County Register
•
1579287420
Five people have been arrested in connection with an alleged $3.2 million sober living home fraud scheme that preyed on vulnerable substance abuse patients to swindle millions of dollars from an insurance company, authorities announced Friday. Taken into custody this week were Steven Lomonaco, 61, of Laguna Beach; Mahyar "Christian" Mohases, 37, of Santa Ana; Robert Williams, 41, of Murrieta; Nicholas Reeves, 42, of Aliso Viejo; and James Frageau, 29, of Temecula. They have been charged with ...
Convicted child molester killed in inmate attack at California prison facility
ABC7 San Francisco
•
1579274640
FRESNO, Calif. -- Authorities are investigating a homicide after an inmate attacked two other prisoners, including a convicted child molester, at the California Substance Abuse Treatment Facility and State Prison in Corcoran on Thursday. Officials say 41-year-old Jonathan Watson attacked two other inmates with a weapon, causing severe injuries to their heads. As both men were rushed to a local hospital, 48-year-old David Bobb died from his injuries. State prison officials say he was serving a...
Community input considered in new 5-year plan to end homelessness in South Bay
ABC7 San Francisco
•
1570171132
Ending homelessness is a critical part of Building a Better Bay Area. On Thursday night, Santa Clara County community leaders and members met to create a new five-year plan to end homelessness.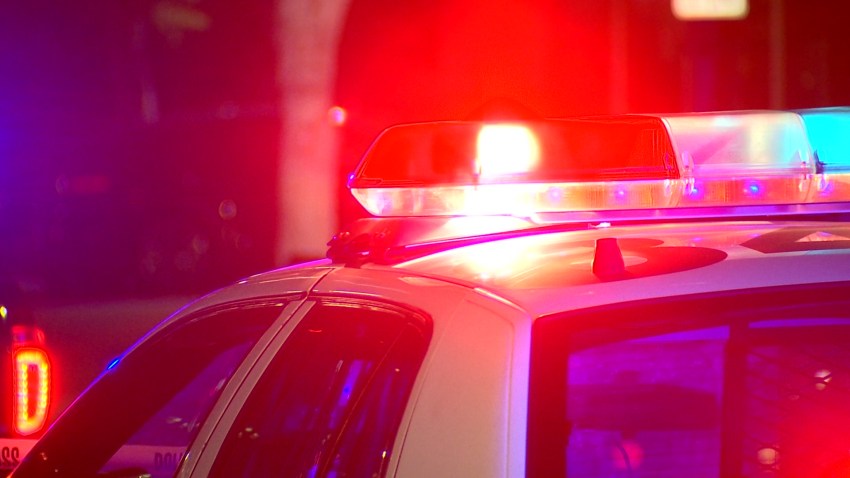 Police Investigate Fatal Shooting in East San Jose – NBC Bay Area
NBC Bay Area
•
1579157973
Police are on the scene of a shooting that happened in San Jose Thursday morning.
Cupertino: East Bay man arrested in connection with 8 auto burglaries
CUPERTINO — An East Bay man has been arrested in connection with a string of eight auto burglaries that took place in Cupertino last fall, authorities said. Starting in August 2019, Bay Point resident Cordell Pearson Jr., 18, allegedly targeted parking lots across the city, including those near shopping centers and at least one on the Apple campus, according to the Santa Clara County Sheriff's Office spokesperson Sgt. Michael Low. On Tuesday, he was arrested in Martinez and booked into Sant...
San Jose man arrested on suspicion of abducting, raping girl – East Bay Times
East Bay Times
•
1579225563
Police say 14-year-old victim used Snapchat to tell friends she had been kidnapped
Police Arrest 4 for Running Brothels in San Jose Residential Neighborhoods
Police Arrest 4 for Running Brothels in San Jose Residential Neighborhoods
•
1579216989
San Jose police said they have arrested four people for running a human trafficking operation.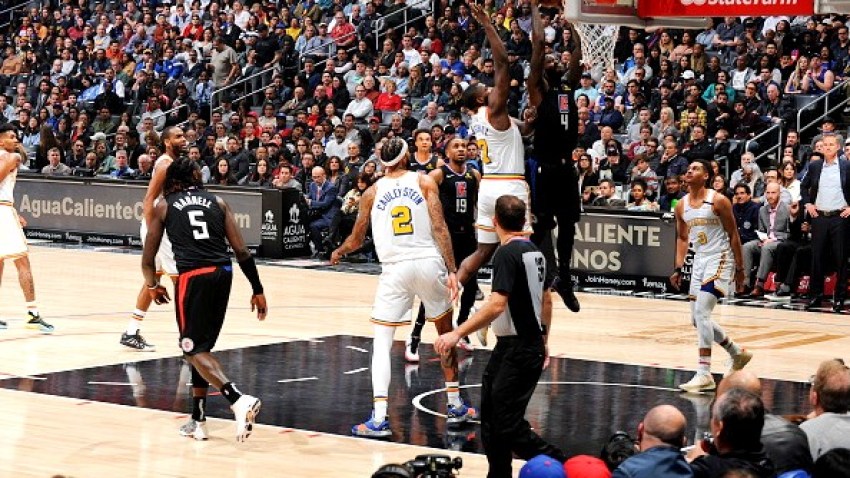 SJ Rental Car Worker Assaulted on Sexual Battery Charges – NBC Bay Area
NBC Bay Area
•
1578710123
An 80-year-old San Jose man who works as a customer service representative at Avis Rental Car has been arrested for misdemeanor sexual battery in connection with an incident in September, police said Friday.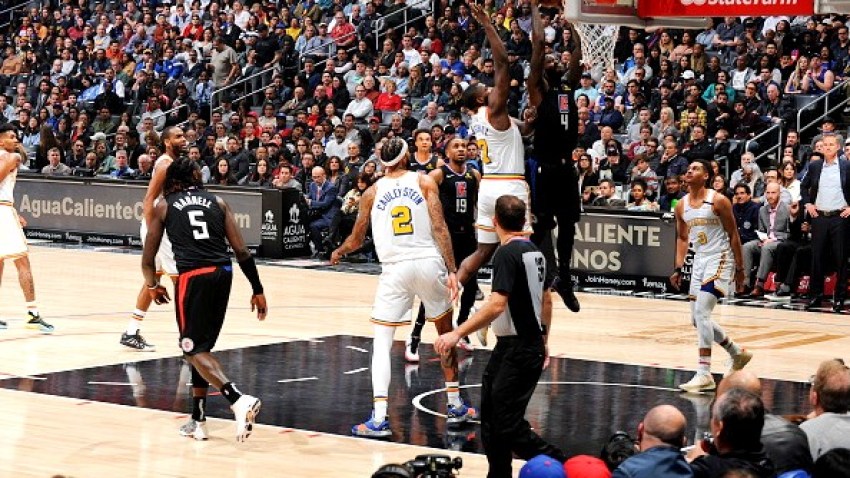 1 Hurt in Freeway Shooting in San Jose – NBC Bay Area
NBC Bay Area
•
1578733588
One person was injured in a shooting on Highway 101 in San Jose Saturday. According to the California Highway Patrol, the incident happened just after 12:30 p.m. on southbound Hwy 101 just south of Hellyer Avenue. CHP said the victim's vehicle was driving in the fast lane of the highway when the suspect's vehicle approached almost hitting the other car….
Community input considered in new 5-year plan to end homelessness in South Bay
ABC7 San Francisco
•
1570171132
Ending homelessness is a critical part of Building a Better Bay Area. On Thursday night, Santa Clara County community leaders and members met to create a new five-year plan to end homelessness.
California Gov. Proposes Shortening Probation Terms To Fight Spike In Crime
Sacramento, CA – California Governor Gavin Newsom has proposed shortening probation terms for offenders the first step in fulfilling his pledge to overhaul the state's probation system. Newsom said Friday that he planned to put "an unprecedented amount of money" into a plan to better serve those who were on probation for misdemeanor crimes, KCRA reported. Officials said that most misdemeanor offenders on probation are not participating in any services or programs. The initiative is seen as...
Law Enforcement Officer Line of Duty Deaths Decreased by 18 Percent in 2019
The National Law Enforcement Officers Memorial Fund announced in its 2019 Preliminary End-of-Year Law Enforcement Fatalities Report that 128 federal, state, local, tribal and territorial officers died in the line of duty over the past year.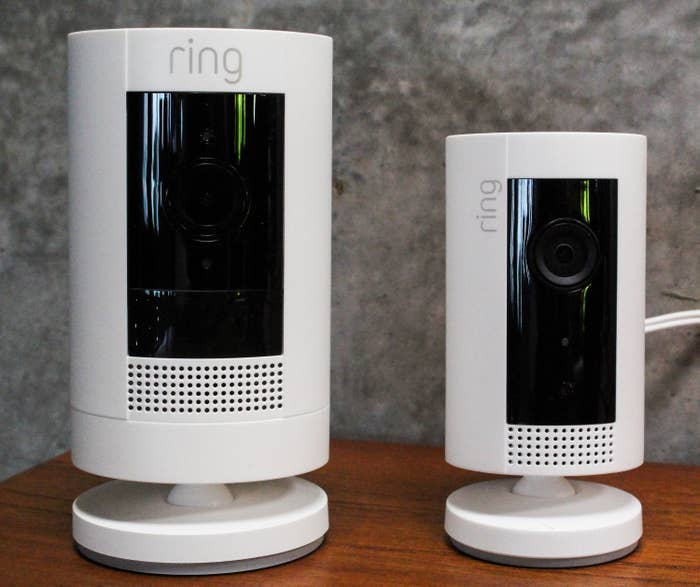 A Dad Is Suing Amazon's Ring Because He Says A Hacker Terrified His Kids
BuzzFeed News
•
1577705156
The complaint, filed Dec. 26, seeks a class-action against the home surveillance company owned by Amazon.
49ers Frenchie, NFL's First Emotional Support Dog, Assists Players And Staff – CBS San Francisco
CBS San Francisco
•
1578417409
Zoe is the NFL's first emotional support dog. The smallest 49er offers a big assist to players and staff alike at Levi's Stadium.
San Jose: Woman dies from injuries in unexplained attack
SAN JOSE — A woman died this week from serious injuries she suffered in an apparent attack that detectives are investigating as a homicide, according to San Jose police. The victim, identified as 45-year-old San Jose resident Thanh Xuan Luong, was reportedly found Dec. 19 at 10:14 p.m. after officers responded to a suspicious circumstance call on Stagehand Drive in South San Jose. The officers noticed she had suffered from blunt-force trauma, and she was rushed to a local hospital. Luong di...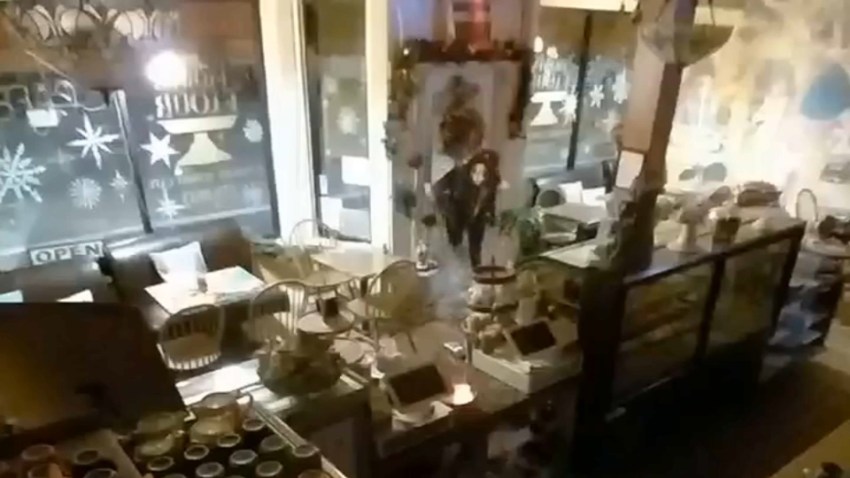 Surveillance Video Shows Break-In at San Jose Bakery – NBC Bay Area
NBC Bay Area
•
1577370876
A San Jose bakery owner is up in arms after a person broke into their business and took off with a cash register. The crime was reported around 2 a.m. Thursday and captured on surveillance video posted on Facebook by the business, Flower Flour Bakery in the city's Willow Glen neighborhood. Thursday's incident is the second time in the past…
Woman Motorist Runs Down and Kills Man Who Shot Her Relative in San Jose
NBC Bay Area
•
1577379443
A San Jose shooting suspect was struck and killed by a woman early Christmas morning in what investigators say was a vehicular homicide, according to San Jose police.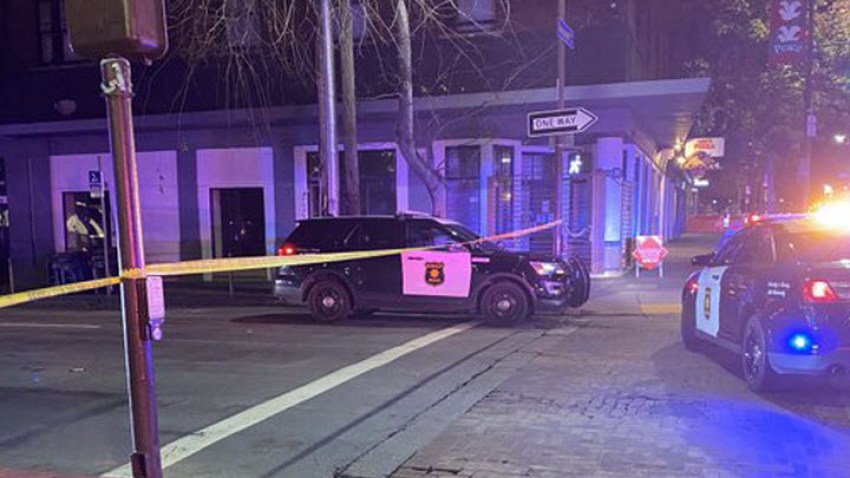 SJ Woman Found Seriously Injured in Attack Last Week Dies – NBC Bay Area
NBC Bay Area
•
1577397453
A 45-year-old woman found with blunt-force injuries in San Jose last week died at a hospital on Tuesday, police said.
'Candy Land for sheriffs': How California counties spend cash meant to fix jails
How California counties spend cash meant to fix jails JASON POHL AND RYAN GABRIELSON THE SACRAMENTO BEE Updated 6 minutes ago ✖ The "Follow This Story" feature will notify you when any articles related to this story are posted. When you follow a story, the next time a related article is published — it could be days, weeks or months — you'll receive an email informing you of the update. If you no longer want to follow a story, click the "Unfollow" link on that story. There's also an "Unfollow...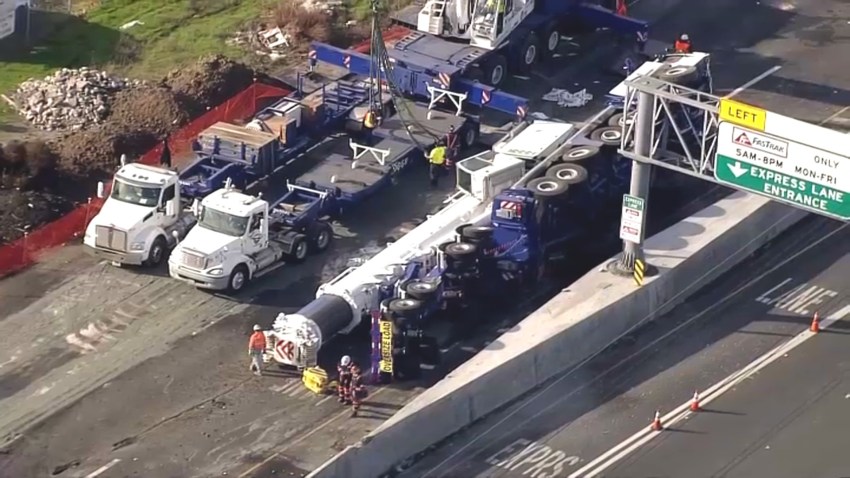 Police Close Investigation Into Alleged Presentation High Sex Abuse – NBC Bay Area
NBC Bay Area
•
1576867467
New disappointment for victims who say they were sexually abused by teachers and coaches at San Jose's Presentation High School. Victims just learned police said they will close their investigation without charging and administrators for failing to report the abuse. NBC Bay Area's Investigative Unit was first to break the accusations two years ago. And on Friday, the first victim…
San Jose family reaches fundraising goal after losing everything in fire
ABC7 San Francisco
•
1577153198
The San Jose family who lost everything in a house fire last Thursday and then had their car broken into days later, surpassed their fundraising goal Monday.
Car Burglary Suspect Badly Burned In Fire After Breaking Into San Jose Home
Campbell, CA Patch
•
1576570800
SAN JOSE (CBS SF) — A car burglary suspect fled from police and broke into a home, where he was badly burned after it caught on fire early Monday evening in San Jose, Santa Clara County Sheriff's officials said. The home in the 600 block of Santee River Court.
Man shot to death in San Jose near tamale shop; 32nd homicide of year
This is the 32nd homicide of of the year in San Jose, police said.
San Jose Police Arrest 18-Year-Old Suspect for Fatal Friday Shooting – CBS San Francisco
CBS San Francisco
•
1576339589
Police said Saturday that they arrested an 18-year-old man in connection with a fatal shooting early Friday in East San Jose.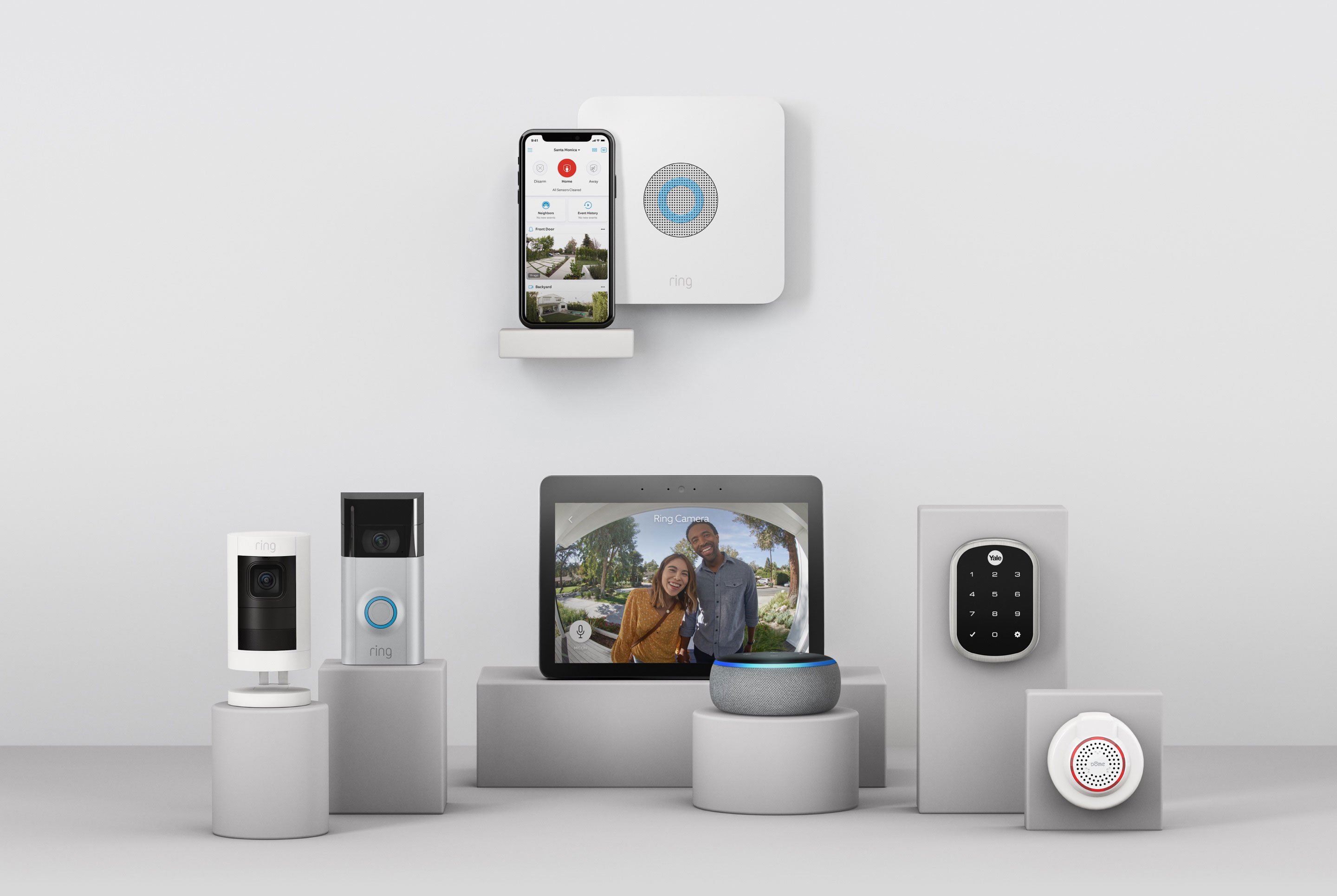 Ring cameras hacked for video live stream trolling
SiliconANGLE
•
1576201971
In one of the more bizarre hacking cases of recent times, Ring cameras are being targeted by hackers not for profit but for sharing via a video live stream.Detailed by Motherboard, Ring camera own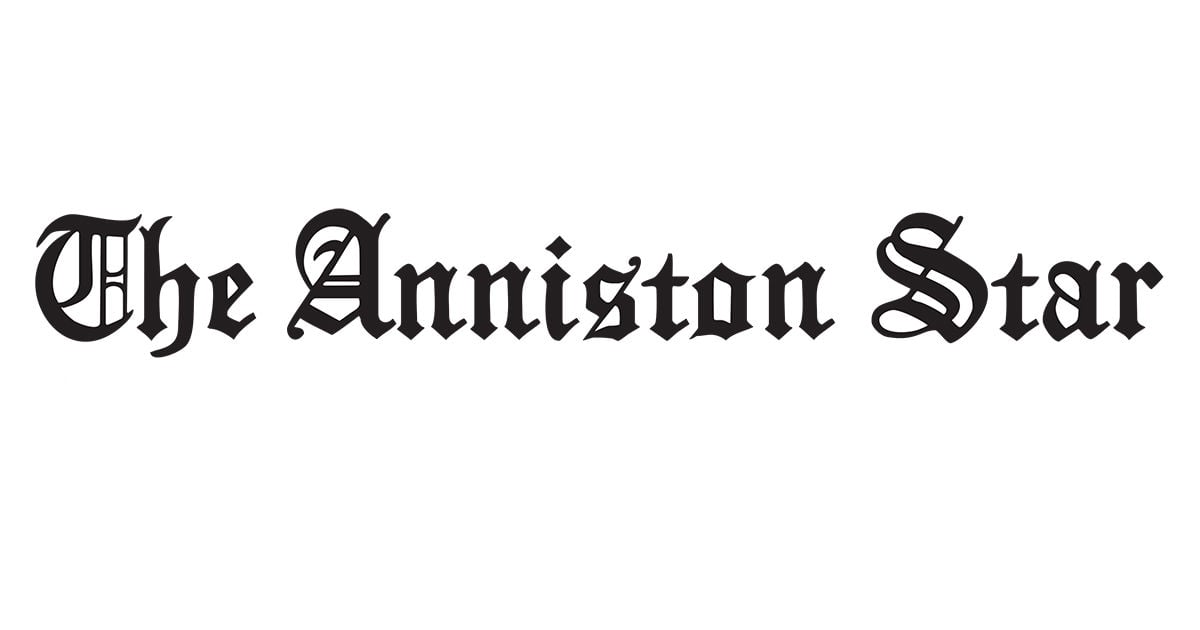 Keep it Locked: These are the 20 Car Theft Capitals of the U.S. (Updated 2019)
Keep it Locked: These are the 20 Car Theft Capitals of the U.S. (Updated 2019) Insurify Insights Save Motor vehicle theft may have decreased significantly in the last few decades. But in some cities, cars are still stolen at alarmingly high rates. Motor vehicle thefts in the United States have decreased significantly in the past twenty years, from 1.7 million cars stolen in 1991, down 55% to 773,139 in 2018, according to the National Insurance Crime Bureau (NICB). On average, 2,118 vehicles a...
2 arrested after nearly 500 gallons of gas worth $1,700 bought with stolen credit cards in San Jose
ABC7 San Francisco
•
1575596614
Deanthony Adams Deanndray Miles from Pittsburg, CA, were arrested by San Jose Police on Wednesday after store employees noticed the men using fraudulent credit card numbers to purchase a large amount of gas at this Safeway Gas Station on Cottle Road.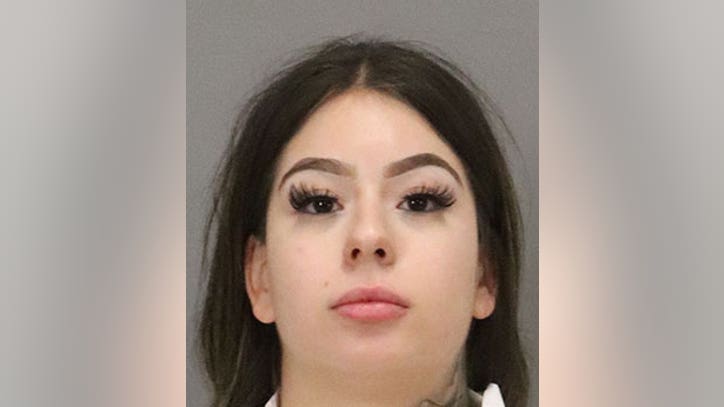 San Jose police arrest suspect in September killing
Investigators identified Jennifer Del Real Sanchez, 19, of San Jose, as the suspect in the shooting and arrested her on Wednesday.
Police Release Photos Of Suspected Great Mall Smash-And-Grab Robbers – CBS San Francisco
CBS San Francisco
•
1575638880
After months of investigation and countless hours of watching security camera video, Milpitas police released photos Friday of three young men suspected in the smash-and-grab robbery of Valliani Jewelers in August.
Thief steals $50K in prescription drugs. Judge gives him a slap on the wrist.
California – In a disturbing trend that seems to be happening more often across the country, another judge in California has declined the recommendations of several key individuals in the criminal justice system and decided to grant probation for a potentially dangerous offender. Mendocino County Superior Court Judge Keith Faulder made the decision earlier this week to go against what not only his assistant district attorney's recommended for sentencing for an individual but also the redocum...
3 UPS drivers in the South Bay targeted
SAN JOSE, Calif. (KGO) -- Three UPS truck drivers have been robbed at gunpoint in the past three days in San Jose. Police are looking for two men who may be responsible for all three robberies.Investigators showed up on Friday at one of the homes where a UPS driver was delivering a package on Tuesday night. San Jose police say the armed suspects took several packages from the truck.The investigators would not say what agency they work for.That robbery happened near Banana Grove Lane and Beech...
Woman struck and killed by Caltrain was beloved educator, therapist from San Jose
A northbound Caltrain on Monday struck and killed 32-year-old San Jose resident Michelle Tjhia just north of the Sunnyvale station around 6 a.m. Monday.
FBI warns that smart TV you just bought may be spying on you – Silicon Valley
Silicon Valley
•
1575403393
Those Black Friday and Cyber Monday super sales are not only a boon for your bank account, but may also reap serious rewards for cyber criminals intent on causing harm, according to the FBI.