SAN JOSE — Joining more than 400 other law-enforcement agencies in the country, the San Jose Police Department has decided to partner with Amazon-owned Ring to take advantage of its "Neighbors" app, which gives police a faster, easier way to find and obtain home-security video from residents who live near a crime scene.
Source: SJPD adopts Ring, Amazon-powered app to seek security video from residents
Abortion pills, gun control and roadkill: New California laws Gavin Newsom just signed - Sacramento Bee
Abortion pills, gun control and roadkill: New California laws Gavin Newsom just signed Sacramento Bee
Crime Against Homeless People Continues to Rise - Invisible People
Getting away with murder proves a difficult feat in the age of modern technology with surveillance cameras capturing billions of tiny pixelated pieces of evidence in rotating lenses at every turn. Yet, homeless people, who are statistically more surveilled than any other type of person on the planet, get murdered all the time, while the perpetrators roam free. One example of this is the case of Kelly Thomas. He was a homeless man whose life was brutally taken by three law enforcement officer...
Ring Says it Isn't Using Facial Recognition, But it's Definitely Working On It
Digital Trends
•
1567200343
Ring claims it isn't interested in facial recognition technology (it is). But the smart home manufacturer seems to again be saying one thing and doing another. The latest example? A response by its PR team to criticism by the Bernie Sanders presidential campaign.
San Jose: Murder suspect arrested in deadly shooting while on parole
SAN JOSE — A man already in jail for violating his parole has now been linked to a deadly shooting in August, according to San Jose police. Antonio Dominguez Pinal, 25, of San Jose, was being held in the Elmwood men's jail in Milpitas awaiting a parole revocation hearing when he was charged this week with the murder of 24-year-old Jose Castaneda Sandoval, who was found gravely wounded on Aug. 10 in the 1700 block of Story Road. The shooting was reported around 10:25 p.m. that night. Sandova...
California Police Officers Seize $160K Worth of Methamphetamine
Officers seized more than $160,000 worth of methamphetamine in San Mateo on Thursday, police said.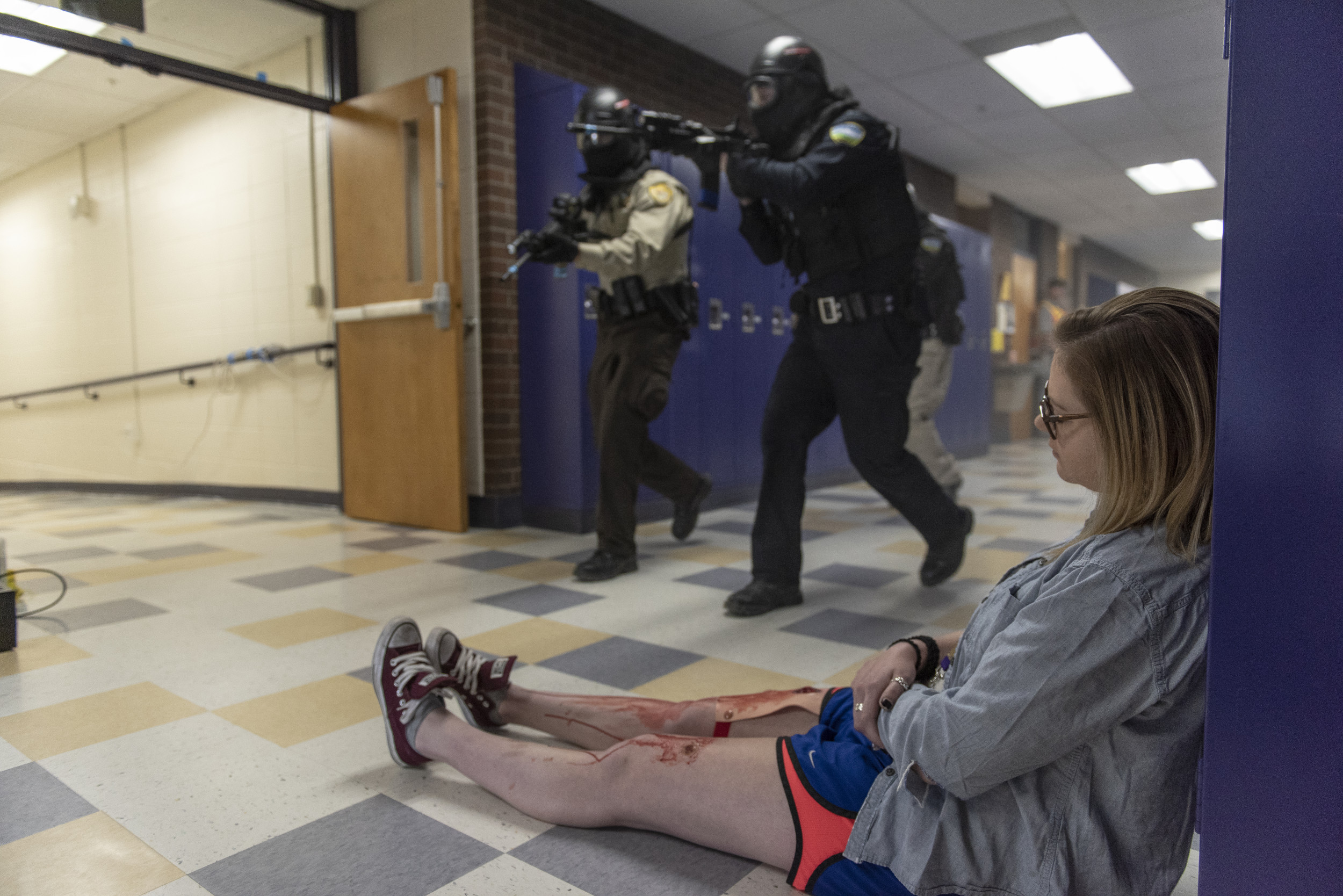 Gen Z, Millennials Twice as Concerned About Active Shooters as Baby Boomers, Survey Finds
Members of Gen Z and millennials are twice as concerned about mass shooters as baby boomers, according to a new survey commissioned by the software firm CentralSquare. The poll found that 46 percent of Gen Z-ers and 39 percent of millennials reported worrying about active shooters or armed assailants while out in public, compared with just 22 percent of baby boomers. Overall, one in three U.S. adults is worried about active shooters targeting their communities. The responses come after a spat...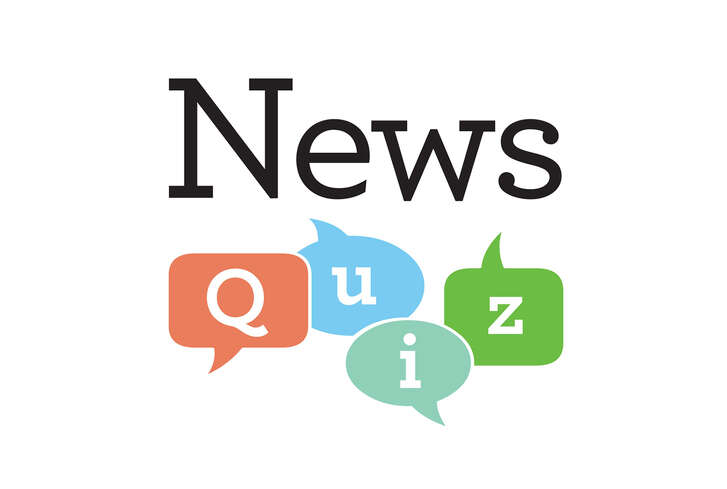 Open Forum: California can end its rape kit backlog
SFChronicle.com
•
1570147200
It takes great courage to undergo a forensic rape examination. When a sexual assault survivor is escorted into that designated room, there is much more at stake than just evidence. There must be dignity. There must be respect. Justice goes well beyond identifying the attacker. The process must be fair, speedy, smart and comprehensive. One of the many bills Gov. Gavin Newsom must soon decide to either pass or veto is SB22, which requires counties to submit rape kits to laboratories within 20 d...
Bay Area winemaker sentenced to 5 months in college admissions scandal
ABC7 San Francisco
•
1570220146
The former owner of a California wine business was sentenced to five months in prison on Friday in the "Varsity Blues" college admissions scheme -- the longest sentence for any parent involved in the scandal so far.
California high school cancels football season after alleged sex assault of teammate
A California high school canceled the remainder of its football season Wednesday after some varsity players chose not to continue following the alleged sexual assault of a player by several teammates. In a statement, the Gilroy Unified School District said it was committed to Gilroy High School's varsity program "and completing the 2019 football season as scheduled", but it had "learned that most of the varsity players have chosen not to finish the season and therefore, at this time, the seas...
Transient sentenced to life for killing of California couple
A 27-year-old transient convicted of beating and stabbing a Southern California couple to death in their home has been sentenced to life in prison without parole.
Domestic Violence Deaths Dropping In Santa Clara County: D.A.
Cupertino, CA Patch
•
1569344969
Domestic Violence Deaths Dropping In S.C. Co.: DA - Campbell, CA - There were 7 violence-related deaths in 2018, down from the average of 11 since 1994, according to county District Attorney.
SJSU library shooting suspect charged with attempted murder
SAN JOSE — Prosecutors have filed an attempted murder charge against a man accused of opening fire outside the San Jose State University library last week, nearly hitting several people at the bustling downtown hub. Joseph Charles Vicencio, 21, of Santa Clara was charged Wednesday, six days after the Sept. 19 shooting that sent people scrambling from the intersection at Fourth and San Fernando streets, and left several bullet holes lodged in the Dr. Martin Luther King library and an adjacent...
911 Texting In Santa Clara Co. Now Available, Save Few Cities
Cupertino, CA Patch
•
1569513521
911 Texting Available In Most Of Santa Clara Co. - Gilroy, CA - The long-awaited service has gone countywide with the exception of Los Gatos, Campbell and Morgan Hill.
San Jose police join Amazon Ring 'Neighbors' app
SAN JOSE, Calif. (KGO) -- Police in the capital of Silicon Valley have announced a new partnership with the Amazon Ring Neighbors' app. San Jose now joins more than 400 law enforcement agencies across the country who have signed up."It's important for our community to know that their police department is leaving no stone unturned when it comes to helping solve crimes so I think it's something that everyone needs to look at," said San Jose Police Chief Eddie Garcia.To help with their investiga...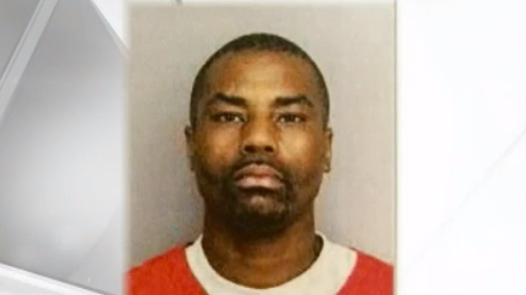 Man convicted of raping, killing 81-year-old California woman
A jury in the San Francisco Bay Area has convicted a man in the 2012 kidnapping, rape and murder of an 81-year-old woman who was attacked while taking a morning walk.The East Bay Times reports that 37-year-old Jonathan Jackson screamed the jury "got it wrong" and sobbed after the guilty verdict was read in a Martinez courtroom Thursday.Prosecutors say his victim, El Cerrito resident Sun Yi Kwon, was walking when she was attacked, dragged into a secluded area, raped and severely beaten. She di...
Ex-Berkeley resident pleads guilty to running gambling scheme
The Mercury News
•
1569676539
A one-time Berkeley resident pleaded guilty in federal court Friday to running an illegal gambling business and conspiracy to launder money, authorities said.
Off-Duty California Police Officer Shoots Self While Being Pursued by Off-Duty Deputy
Authorities are investigating how an off-duty Alhambra police officer ended up with a self-inflicted gunshot wound after an encounter on the road with an off-duty Los Angeles County sheriff's deputy. LOS ANGELES -- Authorities are investigating how an off-duty Alhambra police officer ended up with a self-inflicted gunshot wound after an encounter on the road with an off-duty Los Angeles County sheriff's deputy. The San Marino Police Department initially said the driver of a blue Subaru had sh...
San Jose City Park Rangers Equipped With Naloxone to Combat Opioid Overdoses
NBC Bay Area
•
1569010168
San Jose park rangers have started carrying the nasal spray naloxone that is used to reverse an opioid overdose.
Former San Jose music teacher agrees to 56-year prison sentence in student sex assaults
East Bay Times
•
1568747205
Case spurred lawsuits alleging school district mishandled Samuel Neipp's troubling behavior, and call for restricting social-media and texting interactions between teachers and students.
"New State Law Rewrites the Rules for Police Use of Force-But Not Much Changes for SJPD" - "Crime
Tue, Sep 17 2019: "Crime | Safety" by San Jose Community NETWORK (SanJoseVoice) on Nuzzel. Subscribe to "Crime | Safety" Nuzzel Newsletter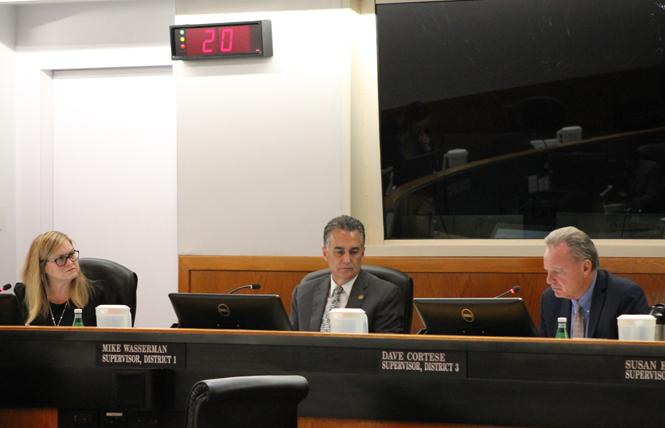 South Bay supes OK hate crimes task force
The Bay Area Reporter / B.A.R. Inc.
•
1568840541
A South Bay task force on hate crimes became a reality after the Santa Clara County Board of Supervisors voted unanimously to establish it.
'I could've just gotten shot in the head' San Jose State University student recalls terrifying moments after bullets hit main library
ABC7 San Francisco
•
1568962325
A San Jose State student says he had to dive for cover after a bullet flew right over his head. The shooting happened at East San Fernando and South 4th Streets. It left the MLK Library and a nearby parking structure riddled with bullet holes.
'Person of interest' sought in downtown shooting – East Bay Times
East Bay Times
•
1569029714
No victims were found, but the MLK Library and a parking garage were hit by bullets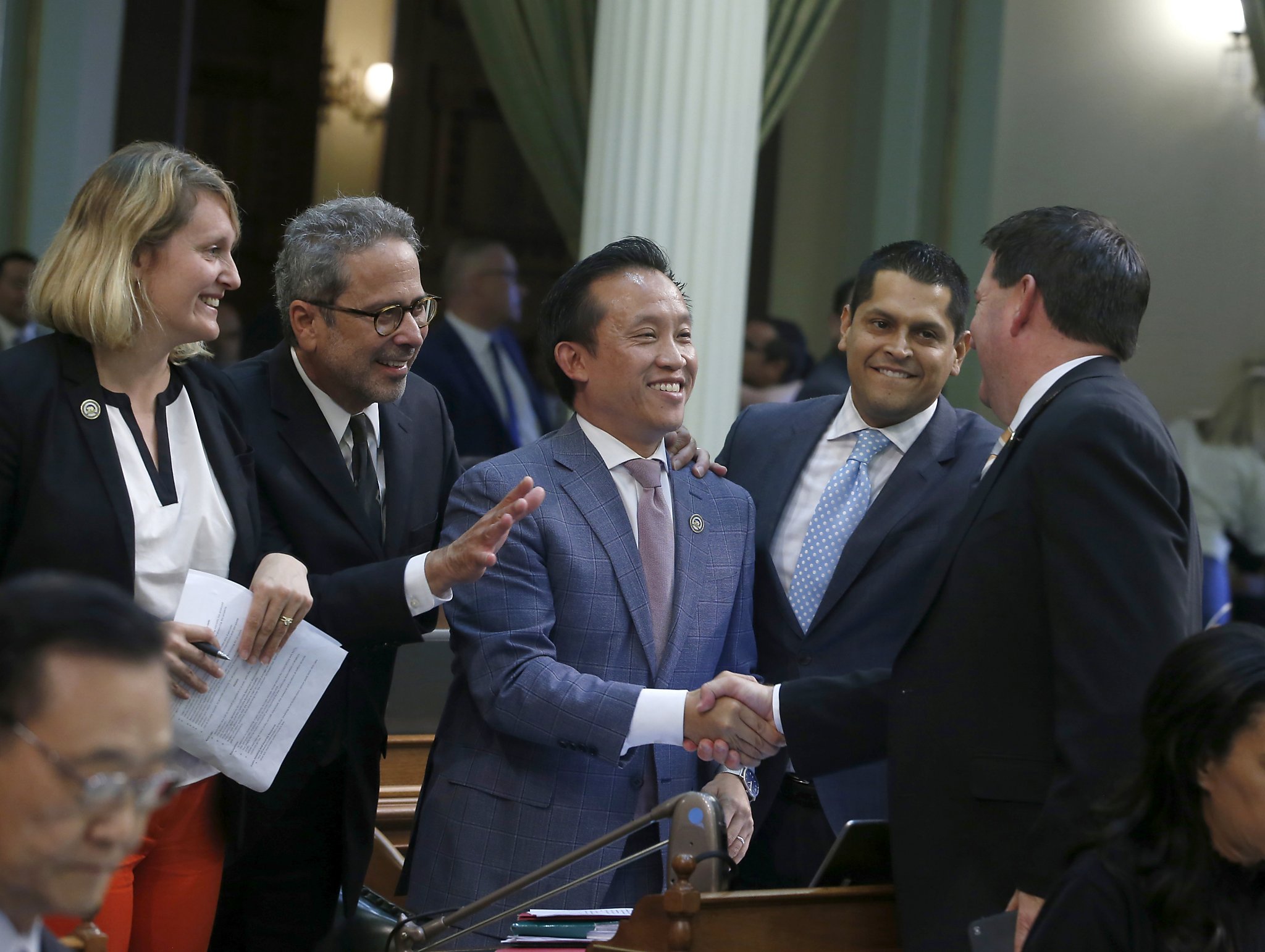 California housing, guns, criminal justice reform: Focus shifts to Gavin Newsom
SFChronicle.com
•
1568529720
SACRAMENTO — The California Legislature ended its first year under the tenure of Gov. Gavin Newsom last week. Now the focus shifts to the governor, who has until Oct. 13 to review hundreds of bills sitting on his desk and decide whether to sign or veto them. Some of the proposals give Newsom an opportunity to start fulfilling campaign promises that included building 3.5 million new homes and ending private prisons in California. Here are key issues to keep an eye on: Housing: This was a histo...
New State Law Rewrites the Rules for Police Use of Force—But Not Much Changes for SJPD
San Jose Inside
•
1568630016
Come Jan. 1, 2021, every police department in California must enact stricter guidelines for using deadly force. They must rewrite the training manuals to require officers to resort to fatal force only when "necessary," as opposed to when "objectively reasonable," and based on the totality of circumstances. They must place more emphasis on de-escalation tactics. Finally, they must also train officers how to better interact with physically and mentally disabled people. SB 230 was initially manu...
Car break-ins jump 14 percent in San Jose: Roadshow – East Bay Times
East Bay Times
•
1568119577
The city of San Jose will look into the signal timing at the intersection of Capitol Avenue and Minuet Drive.
Man claims to be technician, steals ATM from San Jose museum – East Bay Times
East Bay Times
•
1568343430
Aug. 7 theft went undetected until authorities found machine dumped on side of Highway 101
SJ nonprofit prepares for first big clean-up since thieves took thousands of dollars' worth of equipment
SAN JOSE, Calif. (KGO) -- Every two months, hundreds of people head to multiple creeks and rivers around the South Bay to help pick-up trash.It's an effort led by the South Bay Clean Creeks Coalition (SBCCC).The group was recently handed the keys to an old park ranger station at 375 Santa Clara Street in Confluence Park.As of Thursday, SBCCC leaders explained the group is still in the process of moving in. Early on, they kept equipment in a storage space.Last week, crooks somehow got into the...
New California Law Pays Police Departments to Train Cops on When to Use Deadly Force
A month after signing one of the most sweeping use-of-force laws in the country, Gov. Gavin Newsom signed a companion measure on Thursday that will finance new training for officers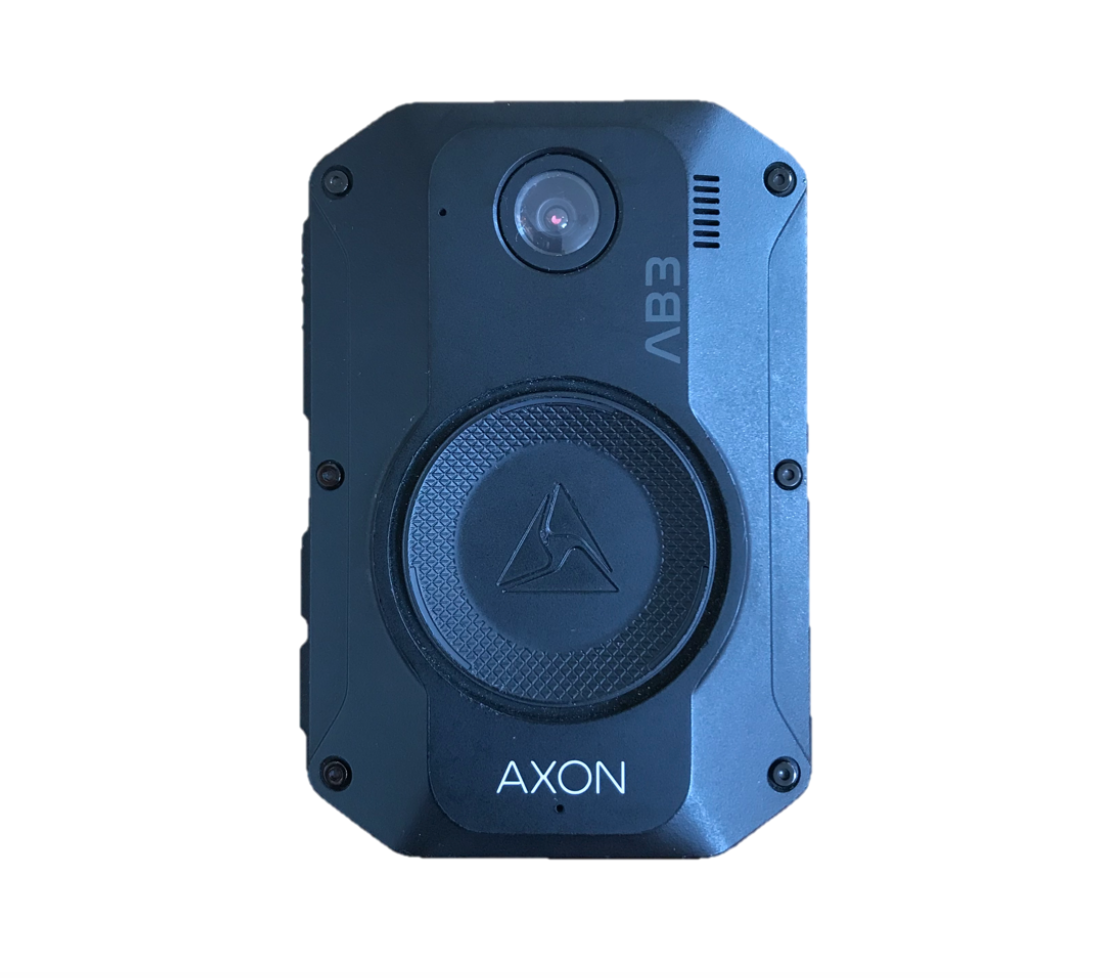 Calif. bill banning facial recognition in police body cams heads to governor
SAN JOSE, Calif. — Police in California will be banned from using facial recognition on body cams if Gov. Gavin Newsom signs a bill that the state assembly sent to him Thursday. Assembly Bill 1215, written by Assemblyman Phil Ting, D-San Francisco, calls for a three-year moratorium on the technology, which privacy and civil rights groups have voiced concerns about. "Let's not become a police state and keep body cameras as they were originally intended – to provide police accountability and ...
Coming for your AR-15? O'Rourke scrambles Dems' gun message
Stars and Stripes
•
1568457600
The Democrats have long contended their support of gun control laws does not mean they want to take away law-abiding citizens' firearms. But on Friday, they struggled to square that message with their presidential contender's call on national TV for confiscating assault rifles.
Milpitas Surveillance Videos Lead to Burglary Suspect Arrest
NBC Bay Area
•
1567830842
Surveillance video from the scene of two burglaries reported in August helped Milpitas police identify and arrest a 48-year-old San Jose resident as a suspect
New police portal lets residents quietly report suspected 'johns' – East Bay Times
East Bay Times
•
1567951274
Program aimed at shifting focus of prostitution enforcement away from women; critics say such scrutiny actually worsens safety for sex workers.
Intuit faces new lawsuit alleging it duped low-income taxpayers to pay for free tax prep
The TurboTax maker says it's "clear and fair" with customers, but a lawsuit alleges a bait-and-switch scheme
Residential Burglar and Package Thief Arrested" from Milpitas Police Department
DATE: September 4, 2019 LOCATION: 1400(B) Currant Drive and 200(B) Garden Street, Milpitas CASE #: 19-239-036 and 19-239-605 SUSPECT: Patricia Vasconcelos De Abreu, 48-years-old San Jose ...
Murdered South San Jose mother remembered as 'lovely person'
ABC7 San Francisco
•
1551750370
A San Jose woman is being mourned by her neighbors and friends after she was found dead in her home. Police are looking for a person of interest in the apparent murder of the mother of two.
Commentary: Date rape isn't a violent crime in California. Seriously.
Under current California law, more than 20 clearly violent crimes aren't classified as violent, including rape of an unconscious person, trafficking a child for prostitution, assault with a deadly weapon and domestic violence. You can pimp a child for sex, beat a spouse or rape a young woman who passes out at a frat party, and it's not considered a violent offense under state law, and that's offensive. This was a dangerous flaw with Proposition 57, which California voters approved in 2016 b...
Man dies after being found shot in grocery parking lot
The Mercury News
•
1567808928
No suspects identified in shooting near Meridian and Parkmoor avenues.
Man Fatally Shot in San Jose, Marking the City's 25th Homicide of 2019: Police
NBC Bay Area
•
1567807817
A man was fatally shot Friday in San Jose, police said.
Historic downtown San Jose church hit with Satanic graffiti
San José Spotlight
•
1567468800
A historic Catholic Church in the heart of downtown San Jose was vandalized Sunday morning, hours before congregants gathered to participate in Sunday mass. Satanic and anti-semitic graffiti spray were sprawled against the church's outside walls, alongside taunting drawings of a ghoulishly painted smile below two windows and a two-toned colored pentagram. Church officials from the Cathedral Basilica of St. Joseph confirmed on Tuesday that they are working with police, who are investigating th...