San Jose should extend a tax-break on high-rise development
Facebook donates $25 million to build Bay Area teacher housing
The Mercury News
•
1571325134
The gift expands a pilot program Facebook started in 2017 to house 22 teachers.
Ruling Favors County In Housing Ordinance Challenge
Cupertino, CA Patch
•
1571071904
Ruling Favors County In Housing Challenge - Palo Alto, CA - A Stanford lawsuit had challenged a Santa Clara Co. ordinance that required the university to include affordable housing units.
CoreLogic: California home sales see worst August in 4 years
Last month, the California Association of Realtors predicted a slow down for the state's housing market in 2020. According to a recent report by CoreLogic, cooling home sales are already here. In fact, August marked the fewest home sales for that month in four years. "California home sales edged moderately lower in August, marking the twelfth month out of the last 13 in which sales were lower than a year earlier as some would-be buyers remained priced out and others stayed on the sideline,...
Empty Garages: The Answer to California's Housing Shortage?
Converting some of Los Angeles County's 250,000 detached garages into apartments could address multiple problems.
What $1 Million Gets You in Today's Housing Market
prnewswire.com
•
1571140800
SEATTLE, Oct. 15, 2019 /PRNewswire/ -- The typical $1 million home in the U.S. is a detached, single-family house that's about 2,200 square feet with four...
2019 California Housing Legislation Round Up
ternercenter.berkeley.edu
•
1571158759
The 2019 California legislative season recently came to a close, and several promising housing bills have now been signed into law by Governor Newsom. But the road to this year's "housing package" was not easy and, at various points, it seemed as if the legislature would fail to pass any key housing reforms. The session started optimistically, buoyed by a new governor who made bold housing solutions a staple of his campaign. Sure enough, the session got off to a fast start, with the introduct...
California lawmakers find ways to chip away at single-family zoning
Los Angeles Times
•
1570708813
Over the past four years, lawmakers have quietly chipped away at zoning communities for single-family homes only, opening the door to smaller backyard units.
Bay Area Home Prices See Gradual Drop
NBC Bay Area
•
1570240778
In a favorable new trend for homebuyers, Bay Area home prices have seen a drop, according to the latest numbers from real estate database company Zillow.
Mountain View rent-controlled apartments make room for homes
The Mercury News
•
1570488001
More projects have been proposed to demolish rent-controlled apartments in Mountain View, Ca to build for-sale homes.
Seven Ways California's New "Rent Cap" Law Would Affect You
postnewsgroup.com
•
1570115445
"We built these ships, we dredged these canals in a San Francisco they never knew existed," said African-American actor Jimmy Fails in the trailer of the June 2019 movie "The Last Black Man in San Francisco," which also stars Golden Gate City native Danny Glover. The film – with sentimental flashbacks of a bygone era – centers on the ongoing gentrification in California's largest city and how it has sapped the blackness out of the Fillmore neighborhood in San Francisco, once a thriving Africa...
SF housing bubble risk down—but still worrisome
The Union Bank of Switzerland (UBS) released its annual Global Real Estate Bubble Index Monday, ranking San Francisco as one of the most overpriced cities in the world. It also says that SF is the U.S. city in the greatest danger of a housing bubble. SF's index score for 2019 came in at 1.15. A score of 1.00 means that the firm's analysts consider a metro area's homes fairly priced, but a score of 1.5 or higher means they might be dangerously overpriced. While San Francisco's current score ...
Bay Area housing, traffic have Facebook looking elsewhere for expansion – Silicon Valley
Silicon Valley
•
1570276082
In Q&A with Facebook employees, CEO Mark Zuckerberg cites region's infrastructure woes as a hindrance to growth.
Riding California's Rent Control Wave
Owners who find themselves in a new rent control quandary would be well-served to remain patient, maximize the rent of their units when allowed and start assembling a team of service providers with experience in this arena.
San Jose and Oakland are adding far more housing than in the past, but the number of units is far below what other major metros are building
East Bay Times
•
1568422177
"We're still bailing this ship with teacups," the mayor says of the city's 283 percent increase in new units since last year.
"Housing" Nuzzel Newsletter by San Jose Community NETWORK on Thu, Oct 3 2019
Thu, Oct 3 2019: "Housing" by San Jose Community NETWORK (SanJoseVoice) on Nuzzel. Subscribe to "Housing" Nuzzel Newsletter
Bay Area Supercommuters Drive Stockton Rent Increases to 2nd-Highest in Nation – CBS San Francisco
CBS San Francisco
•
1569679400
The cost of housing is going up almost everywhere in California but people in Stockton are being hit hard as a dwindling supply meets a burgeoning demand from so-called "super-commuters" working in the Bay Area.
Cohousing may be the solution to a lonelier grey generation
The Independent
•
1570316402
After her husband died, Freda Schaeffer was left on her own in a three-bedroom house in Brooklyn. "I was lonely," she confesses. And she worried about finances, because "there's a lot of expenses in a house". Tom Logan, who had moved east from California, found that his disability payments from the Department of Veterans Affairs didn't stretch very far in New York City. "I
Median-Priced Homes Remain Unaffordable for Average Wage Earners in 74 Percent of U.S. Housing Markets
IRVINE, Calif. Sept. 26, 2019 — ATTOM Data Solutions, curator of the nation's premier property database and first property data provider of Data-as-a-Service (DaaS), today released its Q3 2019 U.S. Home Affordability Report, which shows that median home prices in the third quarter of 2019 were not affordable for average wage earners in 371 of 498 U.S. counties analyzed in the report (74 percent). The largest populated counties where a median-priced home in the third quarter of 2019 was not af...
Housing bills AB 139, 143 become law | Orange County Breeze
Assembly Bills (AB) 139 and 143 authored by Assemblywoman Sharon Quirk-Silva (Orange County), focused on California's housing and homelessness crisis, has been signed into law by Governor Gavin Newsom. "California has the highest rate of homelessness in the nation. Recent statistics show that throughout our state, we have seen an increase in the number of homeless individuals," said Assemblywoman Quirk-Silva. "Since 2017, homeless is up by forty-two percent in Orange County. To resolve this ...
NY's Legislature Should Consider ADUs as an Innovative Solution to Housing Shortage
City Journal
•
1569605795
The Empire State should follow California's lead and support housing expansion.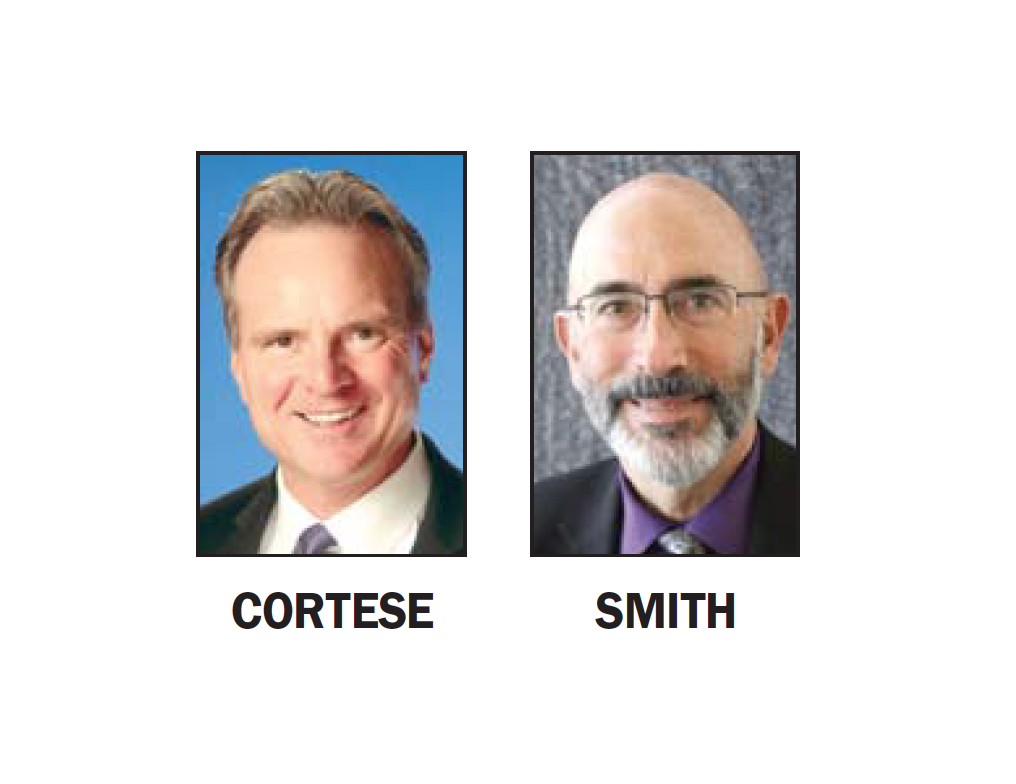 Fiery words from supervisor over Stanford development negotiations
Palo Alto Daily Post
•
1569398426
By the Daily Post staff Santa Clara County Supervisor Dave Cortese yesterday (Sept. 24) accused the county's top administrator, Jeff Smith, of "running a rogue operation" when it came to [...]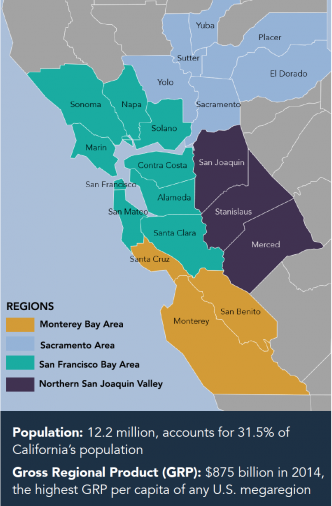 The Northern California Megaregion
bayareaeconomy.org
•
1569355614
As the population of Northern California continues to grow, challenges in housing, land use, jobs, transportation, and the environment have crossed regional boundaries and are linking cities, counties, and regions together across wider geographies. These issues make planning at a megaregional scale increasingly necessary to achieve a broader footprint of economic prosperity and for California to reach its carbon reduction goals. The Northern California Megaregion is composed of 21 counties gr...
SJ Council Extends High-Rise Housing Incentives in Split Vote
San Jose Inside
•
1569426785
Developers scrambling to finance high-rise apartments in San Jose will get a break on taxes for at least a few more years.
52% Of California Voters Have Considered Leaving State – CBS San Francisco
CBS San Francisco
•
1569594314
More than half of California voters said they have contemplated leaving the state, with most citing housing costs, according to a new poll from the UC Berkeley Institute of Governmental Studies.
Tiny houses for sale on Amazon: Cabins, shipping containers, and more
An increasing number of tiny homes—think geodesic domes, shipping containers, and cabins—can now be ordered on Amazon.
Democratic debates: Why aren't the candidates talking about housing?
The topic has barely come up in the presidential debates, but it's one of the biggest issues we face as a country.
Community-focused Quilt app wants homes to double as third places
Bringing women together for networking and intimate, offline gatherings
Carson makes dismissive comments about transgender people, angering HUD staff
HoustonChronicle.com
•
1568936219
WASHINGTON - Housing and Urban Development Secretary Ben Carson expressed concern about "big, hairy men" trying to infiltrate women's homeless shelters during an internal meeting, according to three people present who interpreted the remarks as an attack on transgender women. While visiting HUD's San Francisco office this week, Carson also lamented that society no longer seemed to know the difference between men and women, two of the agency staffers said. Carson's remarks visibly shocked and upset many of the roughly 50 HUD staffers who attended Tuesday's meeting, and prompted at least one woman to walk out in protest, the staffers said. Carson has a history of making dismissive comments about transgender people. While running for president, he referred to transgender people as "abnormal" and said they should not be in the military. As HUD Secretary, he weakened Obama-era protections for transgender people, saying he believes in equal rights, not "special rights." In May, the agency introduced a proposal that would allow federally funded shelters to deny people admission on religious grounds or force transgender women to share bathrooms and sleeping quarters with men. Carson has addressed the proposed change using different terms in public, most notably during congressional hearings, when he has said his responsibility is to "make sure everybody is treated fairly. " But he has repeatedly mocked transgender people in internal meetings in Washington, according to a government official who spoke on condition of anonymity to discuss private conversations in which the person was involved. "His overall tone is dismissive and joking about these people," the official said. "It's disrespectful of the people we are trying to serve." Asked to respond to the detailed accounts of...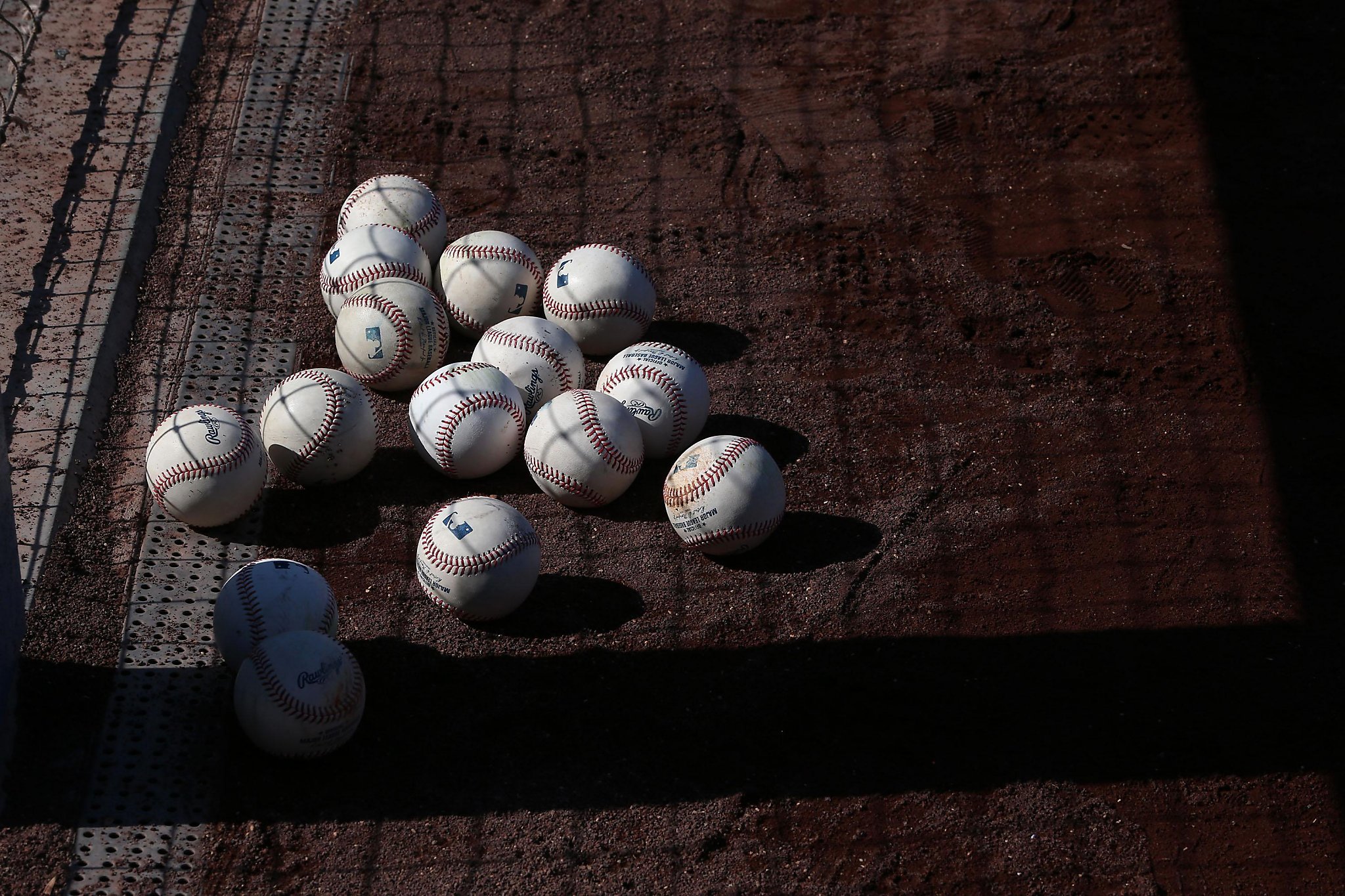 Bay Briefing: The booming Bay 'exurbs' try smart growth — kind of
SFChronicle.com
•
1568977200
Good morning, Bay Area. It's Friday, Sept. 20, and communities like Tracy are filling a housing need but adding to carbon emissions, California won't get President Trump's tax returns anytime soon, and Bay Area athletes want answers from the league on allegedly "juiced" baseballs. Here's what you need to know to start your day. Living in the sprawl The Bay Area's skyrocketing housing costs are pushing families into far-flung suburbs such as Tracy. And the American dream of a single-family home coupled with cities' restrictions on building multifamily rentals and condos means "exurbs" continue to thrive despite state and local officials' recognition that they exacerbate climate change through longer commutes. J.K. Dineen reports on what a new development in Tracy is doing to encourage less driving within the subdivision — and to connect the development to public transit . More: "The homes being developed in Tracy are not being built for the typical distribution center workers (who work in the town). These are not homes that someone making $15 an hour can afford ." This story is part of our Bay Area climate coverage. See all the stories from Our Climate...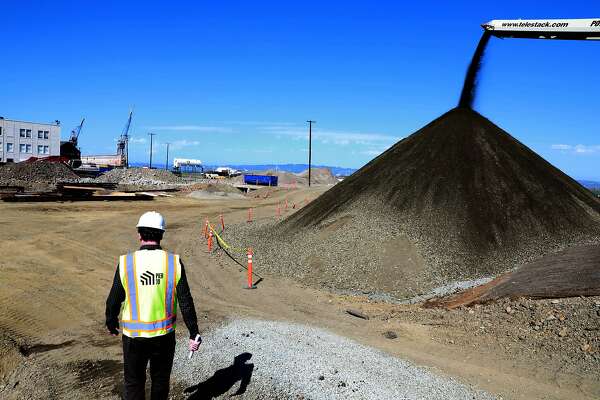 Despite climate crisis, California continues to embrace exurban sprawl
National Mortgage News
•
1568977200
Even in the midst of a climate crisis, the Bay Area's skyrocketing housing costs are pushing families into far-flung suburbs like Tracy.
San Jose to consider extending subsidy for downtown high-rise residential projects – East Bay Times
East Bay Times
•
1568989626
The San Jose City Council is considering whether to extend a subsidy for nine high-rise residential projects in the city's downtown, which would cut construction taxes in half and waive fees that g…
Our Cities' Housing Crises are Getting Worse. Is it Time to Offer a Cash Prize to Anyone Who Can Solve Them? — Strong Towns
Strong Towns
•
1568998800
Think tanks and government agencies aren't solving our hosing crises nearly as fast as our cities need. Should we let the public have a shot—and give the person with the winning idea a big prize if they can make a dent?
What it really costs to live in the Bay Area
The numbers behind 24/7 Wall Street's designation of SF as the U.S.'s most expensive city
Airbnb pledges $25 million to combat California housing crisis
Los Angeles Times
•
1568754661
Amid California's housing crisis, Airbnb pledges $25 million to support affordable housing and small business in the San Francisco Bay Area, L.A. County.
The Bay Area's Housing Crisis Could be Alleviated by developing Marin County
Broke-Ass Stuart's Website
•
1568592000
Marin County, the wealthiest of the North Bay's four counties, and one of the wealthiest in the United States, is largely untouched, and undeveloped. As a result, Marin County is gorgeous. It has rolling hills that trail down from picturesque Mt. Tamalpais, redwood trees, miles of coastline on the Pacific, as well as a significant amount of shoreline on the San Francisco and San Pablo Bays. Unfortunately, all of this undisturbed beauty comes at a huge cost to the rest of the region. While San...
President Trump to hold fundraiser in Bay Area Tuesday
SAN FRANCISCO (KTVU) - President Trump is scheduled to visit the Bay Area for the first time as president for a fundraiser event on Tuesday. Air Force One is set to land at Moffett Airfield in Mountain View at 11 a.m. where the president is expected to host a 2020 reelection luncheon. The exact location of the fundraiser isn't known for security reasons, but additional details will be made available only to those who RSVP. Cities like Atherton, Palo Alto and San Francisco have been mentioned ...
Gov. Newsom urges Trump administration to boost housing vouchers
The Mercury News
•
1568642580
Days after reports surfaced about President Donald Trump's desire to crack down on homelessness in California, Gov. Gavin Newsom and other elected officials across the state are urging the commander in chief to provide more housing vouchers. The California State Association of Counties, California's Big City Mayors and the California League of Cities joined the governor Monday in urging the Trump administration to issue 50,000 more vouchers, increase the value of those vouchers and provide in...
Silicon Valley's motor city: As big tech adds fuel to a housing crisis, poorer residents live in RVs
The Globe and Mail
•
1568312012
The San Francisco Bay area may be the economic engine of the United States, but skyrocketing rent and cost of living have left thousands of people homeless
Prefab homes designed by Koto for Abodu adapted into ADUs in California
Bay Area housing startup Abodu tapped U.K. studio Koto to turn its minimalist prefab homes into city-approved ADUs.
Assembly passes Wieckowski accessory dwelling units bill to encourage more construction
Senator Bob Wieckowski
•
1568404433
SACRAMENTO ­– With bipartisan support, the state Assembly today approved an accessory dwelling units, often referred to as granny flats, bill that targets some of the biggest remaining barriers blocking their construction in California. SB 13, authored by Senator Bob Wieckowski (D-Fremont) is strongly supported by ADU advocates across the state.