San Jose, Calif. wasn't happy with the state of the billboards around the city. Many of them were in poor condition, detracting from the overall appearance and aesthetic of the downtown area. What was their solution? The city decided to begin installing electronic billboards and digital signage throughout downtown.
Source: San Jose Turns to Digital Billboards: Business Casual | B2B Industry News
Building a Data-Driven Future: Digital Cities 2019 Revealed
This past year could be dubbed "the year of the refresh" for the winners of the 2019 Digital Cities Survey, presented by the Center for Digital Government.* The IT leaders and elected officials of these top cities have braced themselves for the next decade by leveraging vendor solutions, identifying infrastructure upgrades and making government-wide changes to philosophy. Many of these initiatives were implemented during the past year, but other winners have thrived on existing foundations in...
San José Digital Inclusion Partnership
San José Digital Inclusion Partnership
•
1569956100
San JOsé'S APPROACH TO CLOSING THE DIGITAL DIVIDE San José is the first city in the country to pledge to close the Digital Divide through the establishing the Digital Inclusion Partnership, a $24 million cross-sector fund that will be distributed in grant awards over a ten-year period. It is the city's largest philanthropic effort in recent history. The Digital Inclusion Partnership aims to: Connect 50,000 San José households with universal device access and universal connectivity at speeds o...
Plugging into community know-how in America's innovation capital
Serving as Chief Innovation Officer in a city that calls itself the "Capital of Silicon Valley" comes with a little added pressure. Shireen Santosham is up to the task. "My job is to help San José…
San Jose, CA opens grant applications for digital equity program
Smart Cities Dive
•
1570406400
Dive Brief: San Jose, CA is accepting applications for $1 million worth of community grants intended to improve digital equity for all residents by increasing internet access and skills. Applicants must be an educational institution, public agency or 501(c)(3) that provides services to San Jose residents in areas such as education, workforce development, homelessness, or other social services. The organization must already be — or would like to be — addressing San Jose residents' digital need...
Philanthropy Now podcast: San Jose's path to digital inclusion & universal connectivity
Silicon Valley Community Foundation
•
1569369600
Almost 100,000 people in the heart of Silicon Valley do not have access to the internet at home, limiting their educational, economic and civic engagement opportunities. In some low-income communities, nearly half the population lacks connectivity. Mayor Sam Liccardo is leading the charge to make San Jose the first city in the country to close the digital divide. In this episode, Gina Dalma, SVCF's Senior Vice President, Public Policy, speaks with Mayor Liccardo. Listen as they share San Jose...
Digital Equity in San Jose, Calif.
Plus, the annual Code for America Summit moves coasts in 2020, Pittsburgh's Data Day event will focus on the upcoming 2020 Census, and this October is once again Cybersecurity Month across the country.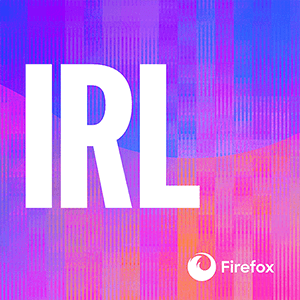 The 5G Privilege
irlpodcast.org
•
1565622295
Show Notes Read more about Rhiannon Williams' 5G tests throughout London. And, find out more about San Jose's smart city vision that hopes to bridge the digital divide. Transcript Manoush Z: You may have heard this buzzword floating around the Internet lately: "5G" - 5G as in fifth generation. It's the next technological evolution in mobile internet communications. A completely new network for anyone who accesses the Internet on their smartphone or other wireless device. boosters of the new t...
Hi, we're the San José Mayor's Office of Technology & Innovation
San José MOTI
•
1565210221

Smart Cities for All Partners with Mexico's Biggest Cities to Promote Digital Inclusion
Smart Cities For All
•
1564996646
PRESS RELEASE FOR IMMEDIATE RELEASE: August 5, 2019 Contact: Udita Singh, G3ict, udita.singh@g3ict.org G3ict's Smart Cities for All global initiativ
San Jose Looks to Add Digital Billboards to Cityscape
San Jose Inside
•
1565018481
After extensive outreach, San Jose city officials on Tuesday will be looking for a green-light to find advertisers for two electronic billboards on city-owned property. Last September, the City Council approved a policy that would allow "billboards, programmable electronic signs and signs displaying off-site commercial speech" on city property. Since then, economic development officials have been meeting with tenants and operators at places like the Convention Center, the Tech Interactive and...
Thousands of Silicon Valley Residents Can't Get Online. San Jose Has a Plan to Fix That
San Jose is building a sustainable model of digital inclusion for all residents. Here's how they do it — and what other cities can learn from them. Though San Jose, California, sits directly in the heart of Silicon Valley, many of the city's residents don't have access to the internet. In one of the wealthiest cities in the U.S.,more than100,000 people— including 50% of residents with incomes under $35,000 — are unable to get online. Finding a solution to that stark disparity was what San ...
Thousands of Silicon Valley Residents Can't Get Online. San Jose Has a Plan to Fix That
San Jose is building a model of digital inclusion for all residents. Here's how they do it — and what other cities can learn from them.
AT&T and the City of San José Help Close Digital Divide
about.att.com
•
1557792000
Our relationship with San José will expand Wi-Fi, help better lighting quality, public safety and more for the community.