A San Jose State University film crew is recreating a John Steinbeck story that is said to be his inspiration for "The Grapes of Wrath." "This is a memory of John Steinbeck while he was a reporter for a San Francisco newspaper about the migrant issues in California," said Film Director Nick Martinez.
Source: San Jose State Film Crew Recreates Steinbeck Story On Migrants Which Resonates Today
For Three Decades, City-Funded Artwork Has Largely Excluded San Jose's Homegrown Talent
San Jose Inside
•
1566388825
In 2012, San Jose announced a new public art initiative intended to make downtown look more like people's expectations of Silicon Valley. Funded with a $600,000 grant from ArtPlace America, "Illuminating Downtown" tasked artists with literally lighting up the heart of the city by using a trove of donated LED lights from Philips Lumileds. "Illuminating Downtown" went live a few years later with its first three pieces. Then-Seattle-based artist Dan Corson dressed two Highway 87 underpasses with...
Palo Alto Festival for the Arts features home decor, furniture
paloaltoonline.com
•
1565966820
Bay Area glass artist Sylvia Chesson calls it the "double look." Most festival visitors have had this experience at one time or another, when a special piece catches the eye. "It's when the person walks by, looks in (the booth) and turns around and comes back," Chesson said. The Palo Alto Festival of the Arts, taking place Aug. 24-25 in downtown Palo Alto, features the creations of 300 artists from around the country — including plenty of beautiful, unique home decor items, housewares and fur...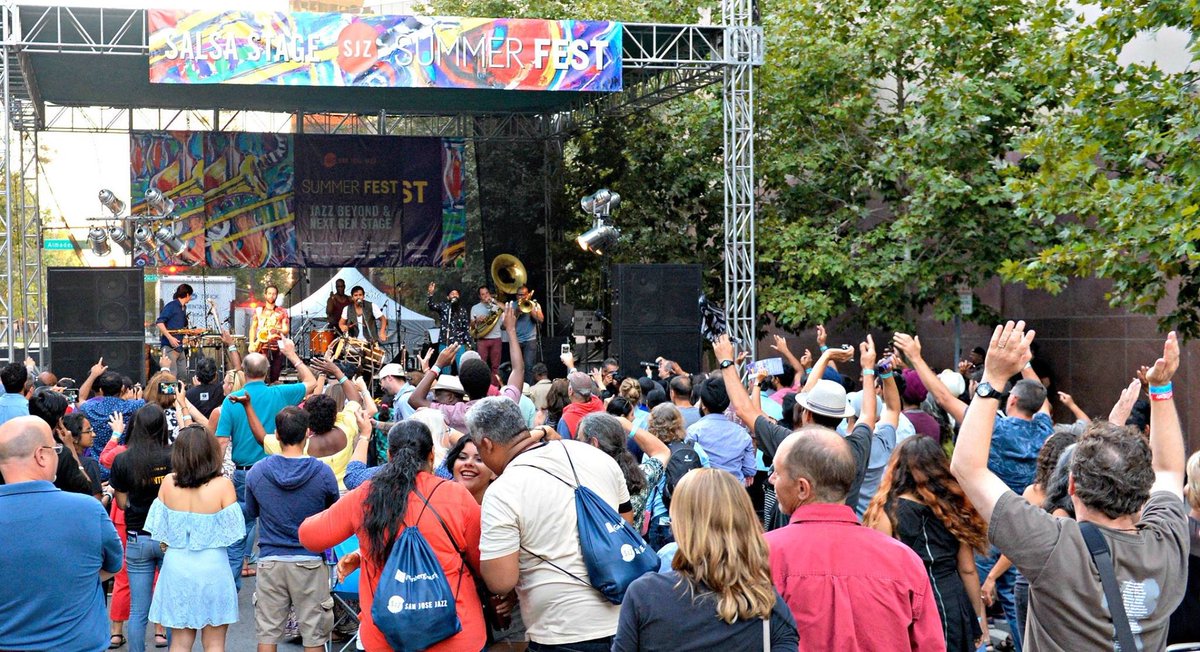 Do you love dancing to SALSA music? Enjoy 20% off Single-Day tickets to SAN JOSE Summer Fest on Sat & Sun, Aug 10-11! USE the promo code ​SJZ30SALSA. ​Get your tickets now at https://bit.ly/2bbjWOg ​! Offer expires Aug 8th. #sanjosejazz #sjzsummerfestpic.twitter.com/Un9Ar4lg03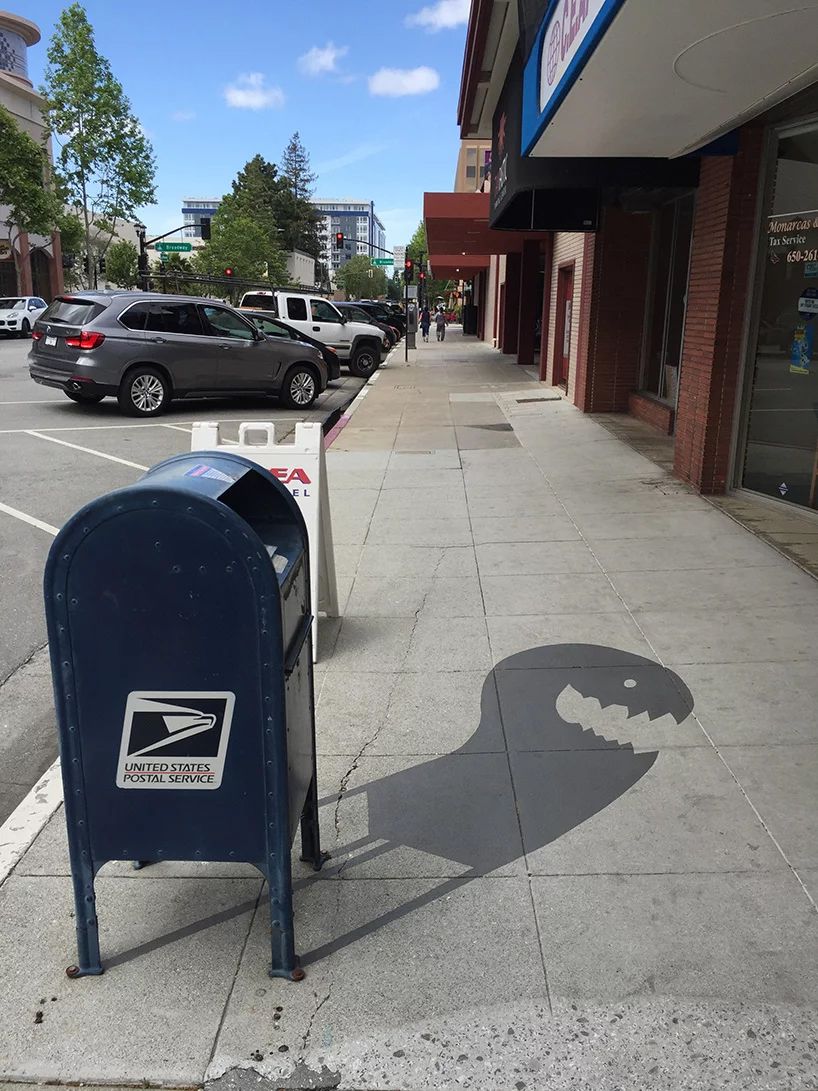 Street art in Silicon Valley. https://www.designboom.com/art/damon-belanger-fake-shadows-street-art-08-25-2017/ …pic.twitter.com/3a6LJIjj6F
Yes, folks, there really is a fair in Santa Clara County
The Mercury News
•
1564294620
SAN JOSE — The Santa Clara County Fair just isn't what it used to be. In its heyday, the fair ran for two weeks and annually drew hundreds of thousands of visitors, as many as 687,679 in 1987. But over the past two decades, attendance steadily dwindled, the fair was reduced to four days and the event lost money year after year. Lynda Dunlop used to faithfully go there when growing up in San Jose and later took her children to participate in the 4-H Club. They would stay there for several days...
Come on #sanjose artists! Make our place in the Silicon Valley proud and visible!https://twitter.com/heychrisbarr/status/1155116178525736962 … Chris Barr @heychrisbarr It's live! The application period is now open through August 12 for the @knightfdn & @microsoft call-for-ideas on immersive technology in the arts.…
Ex-mayor Tom McEnery to revive old Manny's Cellar space https://sanjosespotlight.com/ex-mayor-tom-mcenery-to-revive-old-mannys-cellar-space/
Ex-mayor Tom McEnery to revive old Manny's Cellar space
San José Spotlight
•
1563235200
Business A popular and colorful part of San Jose's history — a historic basement once known as Manny's Cellar — is set to get a new life under a plan by a prominent local developer. Tom McEnery, onetime San Jose mayor and the developer behind the bustling San Pedro Square Market food hall, is working out a contract to regularly operate out of the lower level of the Fallon House, where a popular bar and restaurant called Manny's Cellar sat until 1990. He also wants to revamp the yard around th...
What to Read This Summer
Stanford Graduate School of Business
•
1562025600
Escape the heat with books recommended by Stanford business professors. We recently asked several Stanford GSB professors to tell us (and you) what one book they would most like to read this summer, and why. Their responses, listed below, range from a classic 1945 political fable to a search for sunken treasure to a survivor's guide for time travelers. Go find some shade, pour yourself a cold drink, and read on. The Fifth Risk by Michael Lewis "In this ambitious and important book, Michael Le...
You have only three more chances to see the extra fine @sanjosestage production of Mamma Mia: tonight, Sat nite and Sun matinee. It'll put some spark in your summer. https://t.co/lBAzyiG1vp https://twitter.com/charlie_mccollu/status/1147232858668277760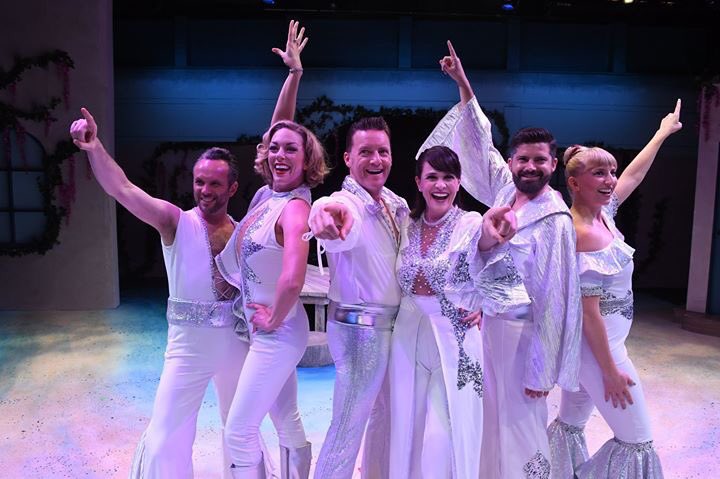 You have only three more chances to see the extra fine @sanjosestage production of Mamma Mia: tonight, Sat nite and Sun matinee. It'll put some spark in your summer.pic.twitter.com/lBAzyiG1vp
San Jose Stage Company Presents the International Sensation Abba Smash Hit Musical Mamma Mia! – Artvoice
San Jose Stage Company (Randall King, Artistic Director and Cathleen King, Executive Director) has announced the cast and creative team for the final production of The Stage's 36th Anniversary Season, the smash hit ABBA musicalMAMMA MIA! The production run from May 29 – July 7, 2019 at San Jose Stage Company (490 South 1st Street, San…
Hit San Jose Stage For Monday Night Live
Cupertino, CA Patch
•
1561125060
SAN JOSE, CA — It may not be Saturday in New York, but San Jose at the beginning of the week will be the place to be. The San Jose Stage Company is bringing on its 26th annual Monday Night Live, with Randall King as artistic director, Cathleen King as executive director and Michael Van Every as host starting at 5 p.m. next week. The Stage located at 490 South 1st Street in San Jose is selling tickets through the Box Office at 408-283-7142 or online here.
San Jose artist selected for $150,000 Knight Foundation fellowship
The Mercury News
•
1560967204
Exhibition District founder Erin Salazar was named one of seven Knight Public Spaces Fellows for her efforts to engage artists and the downtown community.
Symphony Silicon Valley brings back 'the unquestioned champion of the concert hall'
The Mercury News
•
1559030400
Symphony Silicon Valley calls it the "unquestioned champion of the concert hall." Of course, it's Beethoven's incomparable Ninth Symphony, and the San Jose company last performed it to sold-out houses for its 10th anniversary in 2012. This year, the Ninth will return to close out the symphony's 2018-19 season. Also returning is noted Japanese conductor Tatsuya Shimono, who conducted the recent Stravinsky and Rachmaninoff concert. Two performances are scheduled — 8 p.m. Saturday, June 1, and 2...
Opera San José Announces Residents Artists For 2019-20 Season
BroadwayWorld.com
•
1558379160
Opera San Jose is proud to introduce our new ensemble of resident artists. Conductor / Chorus Master / Principal Coach Christopher James Ray, Sopranos Kerriann Otaño and Elena Galvan, mezzo-soprano Stephanie Sanchez, and baritone Eugene Brancoveanu will join returning tenor Mason Gates during the 2019-20 season.
Google Doodle celebrates Japanese-American artist Ruth Asawa
She overcame World War II discrimination to become a renowned sculptor and advocate for art's transformative power.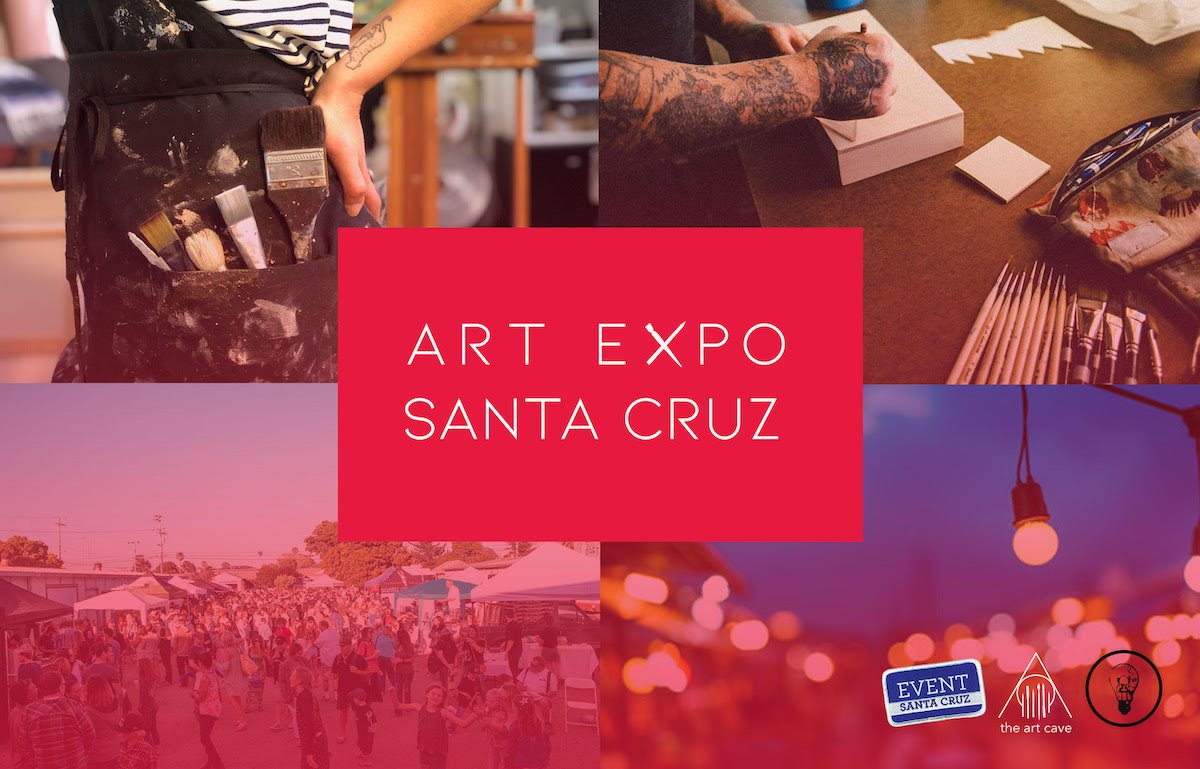 Join #TheArtCave @EventSantaCruz, + #IdeaFabLabs for #ArtExpo #SantaCruz feat. 50+ artists & galleries on May 18, 3- 7PM. Apply to be a participating #artist or #gallery via the online form on the Submission Page by May 1st. Learn more here: http://bit.ly/ArtExpoSC19 pic.twitter.com/2l1vCefUSg