Councilor Lan Diep@SanJoseD4 San José is working on a Better Bikeway Network and we need your input! Visit bikesanjose.com to see the proposed network and add any comments in the mapping tool.

San José is working on a Better Bikeway Network and we need your input! Visit bikesanjose.com to see the proposed network and add any comments in the mapping tool. — Hashtag.2017.09.02 via San Jose Community on Inoreader
transportation driverless
California bill on independent contractors likely to pass without any carve-out for truckers - FreightWaves
If the California Senate approves the legislation codifying the provisions of the Dynamex decision regarding the classification of independent contract workers – like drivers – it likely won't have an exemption for the trucking industry. That's the conclusion of Joe Rajkovacz, director of governmental affairs & communications for the Western States Trucking Association (WSTA), following comments made last week by the Senate's top legislator. "AB 5 is going to pass in this legislative sess...
Diridon update – Today/Saturday – Watch new Google land use plans for Diridon station compatibility – Green Caltrain
Green Caltrain
•
1566504830
For everyone who is interested in the future of Diridon Station and the ability to support great transit connections between Caltrain, BART, local and regional transit… Today, Google is discl…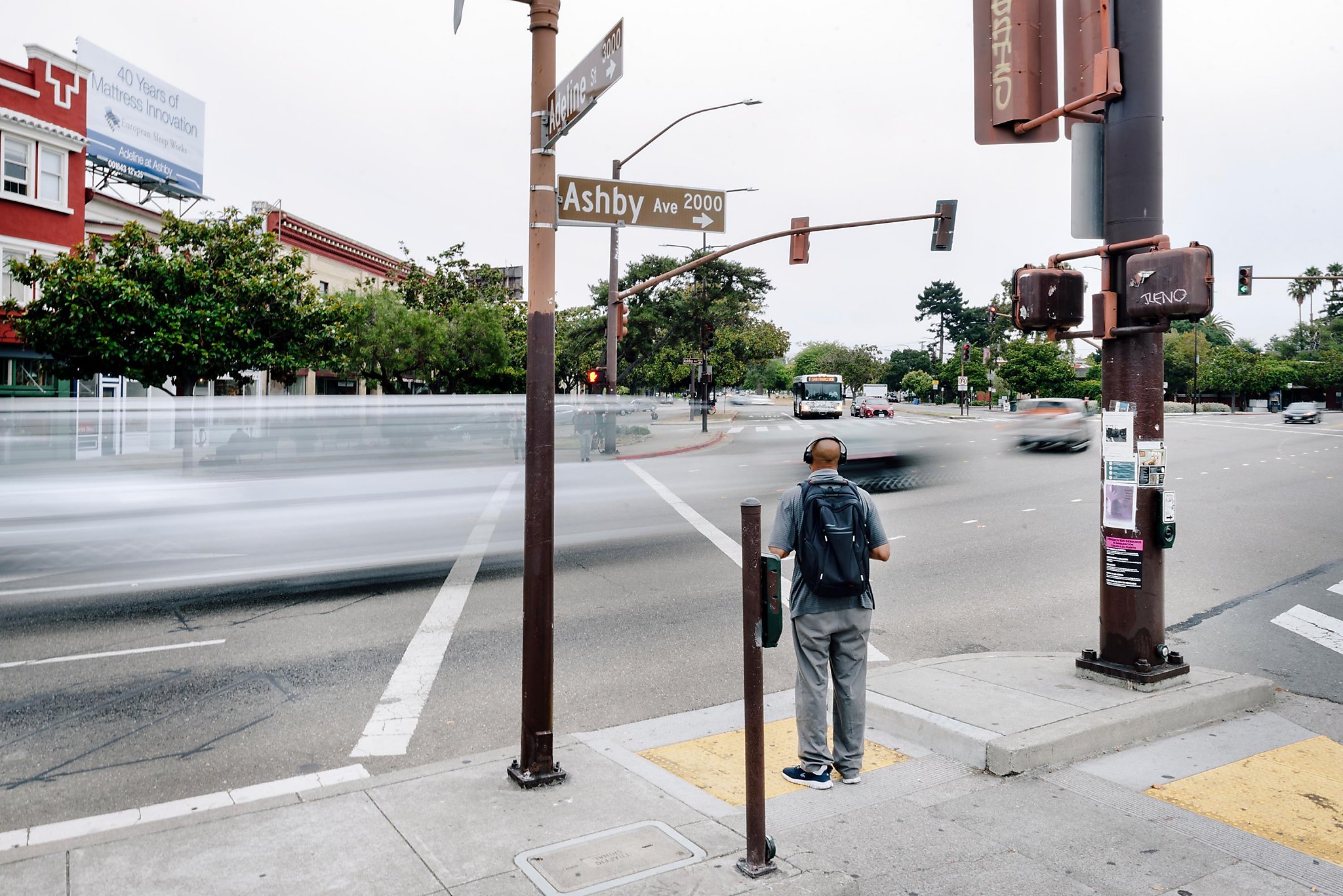 Caltrans seeks to steamroll bill to include bike lanes, crosswalks in road projects
SFChronicle.com
•
1566558000
The agency has balked over state Sen. Scott Wiener's "Complete Streets" bill, which would require the agency to include bike lanes and crosswalks in its road projects. It estimates the bill would cost the state more than $1 billion a year.
New Webinar: Moving Forward: Innovation in Active Transportation (September 12, 2019)
From the Partnership for Active Transportation, this webinar brings together experts who will discuss building and community design to support walkers, bikers, and all types of movers. On this webinar, you'll hear from the Co-Founder of CylingScore, a building certification program that emphasizes active transportation. You'll also see case studies from communities around the country that are paving the way for greater mobility. Finally, you'll learn about Streetsmart, an innovative tool that...
Darkly tinted car windows may look cool, but they pose a danger — in traffic and in your wallet – Orange County Register
Orange County Register
•
1566581289
Plenty of drivers violate California's vehicle tinting laws, but it's illegal for several reasons and attorneys can take advantage of scofflaws in court.
ACLU warns BART panhandling and busking ban is 'unconstitutional' — and could lead to lawsuits - The San Francisco Examiner
Kiki Lopez, left, and Tony Martinez play some jazz as they busk inside the 16th Street Mission BART station on Wednesday, Aug. 21, 2019. (Kevin N. Hume/S.F. Examiner) Elected BART leaders are considering banning panhandling and busking — playing music for money — on its trains and in stations. But the American Civil Liberties Union is hoping to slam the brakes on BART's train to a panhandling-free future. Banning the solicitation of money is akin to unconstitutionally banning free speech, ...
One Dead in Hit-Run Wreck Saturday Morning in San Jose
NBC Bay Area
•
1566671787
A man died in a hit-and-run crash early Saturday in San Jose, police said.
Keep Google's downtown San Jose project moving forward – Silicon Valley
Silicon Valley
•
1566738657
Mega-project offers tech titan a chance to establish itself as a model corporate citizen.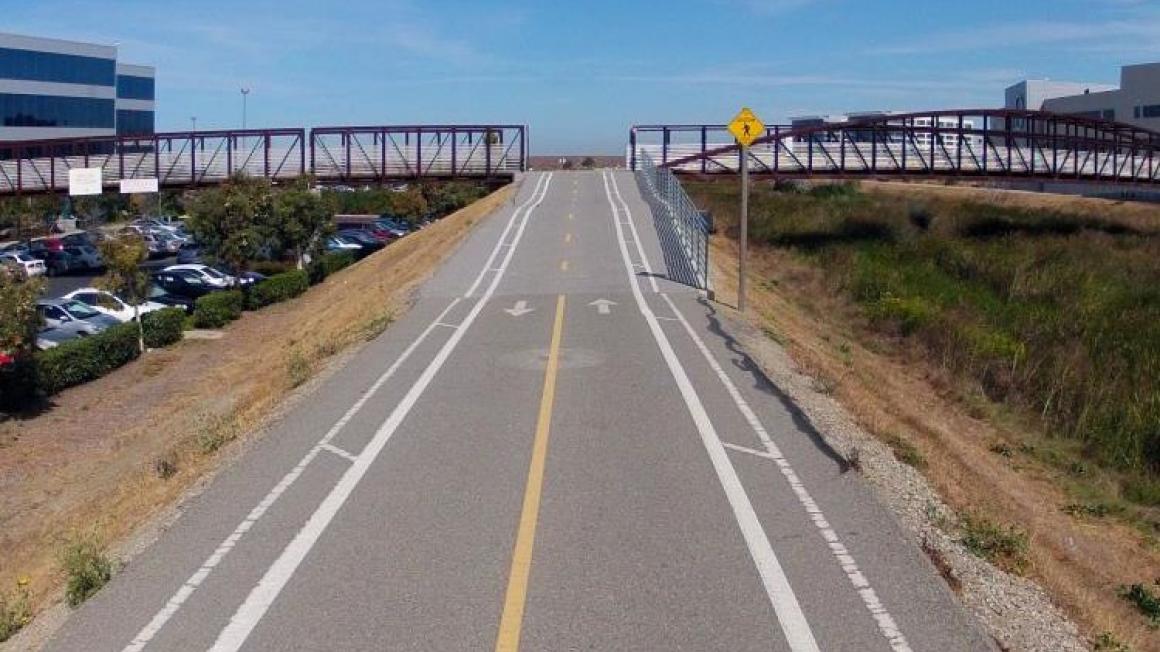 Study to Plan a Bicycle Superhighway Begins This Fall
VTA will begin work this fall to create a much-needed biking link between the soon to open Berryessa BART station and other major arteries throughout Santa Clara County.
Palo Alto joins call for governance change at VTA
paloaltoonline.com
•
1566492900
Palo Alto this week endorsed a scathing report calling for governance changes at the Santa Clara County Valley Transportation Authority, though the city has yet to determine what reforms it wants to see.
Civil Grand Jury Says VTA Board Needs New Leadership: City Council Sets Sights on Ad Hoc Committee to Study Solutions
The Silicon Valley Voice
•
1566418896
The Santa Clara City Council discussed the Civil Grand Jury report about the Valley Transit Authority and also talked about the Tasman East Specific Plan.
Senter Road Safety Study http://www.sanjoseca.gov/index.aspx?NID=6404
Official Website
sjenvironment.org
•
1513030867
Massive San Jose Repaving Project To Cover Nearly 300 Miles Of Roadway https://sanfrancisco.cbslocal.com/2019/08/19/massive-san-jose-repaving-project/
Massive San Jose Repaving Project To Cover Nearly 300 Miles Of Roadway
cbslocal.com
•
1566238080
SAN JOSE (KPIX 5) — The City of San Jose is well on its way to repaving 280 miles of roads this year, with hundreds more to come over much of the next decade. At a press conference Monday, Mayor Sam Liccardo thanked the voters for passing Measures B and T with a supermajority, as well as recognize the contingent of local, county, and state elected officials, in funding the historic project. All told, funding from SB 1, and Measures B and T, will average about $87 million per year, over ten ye...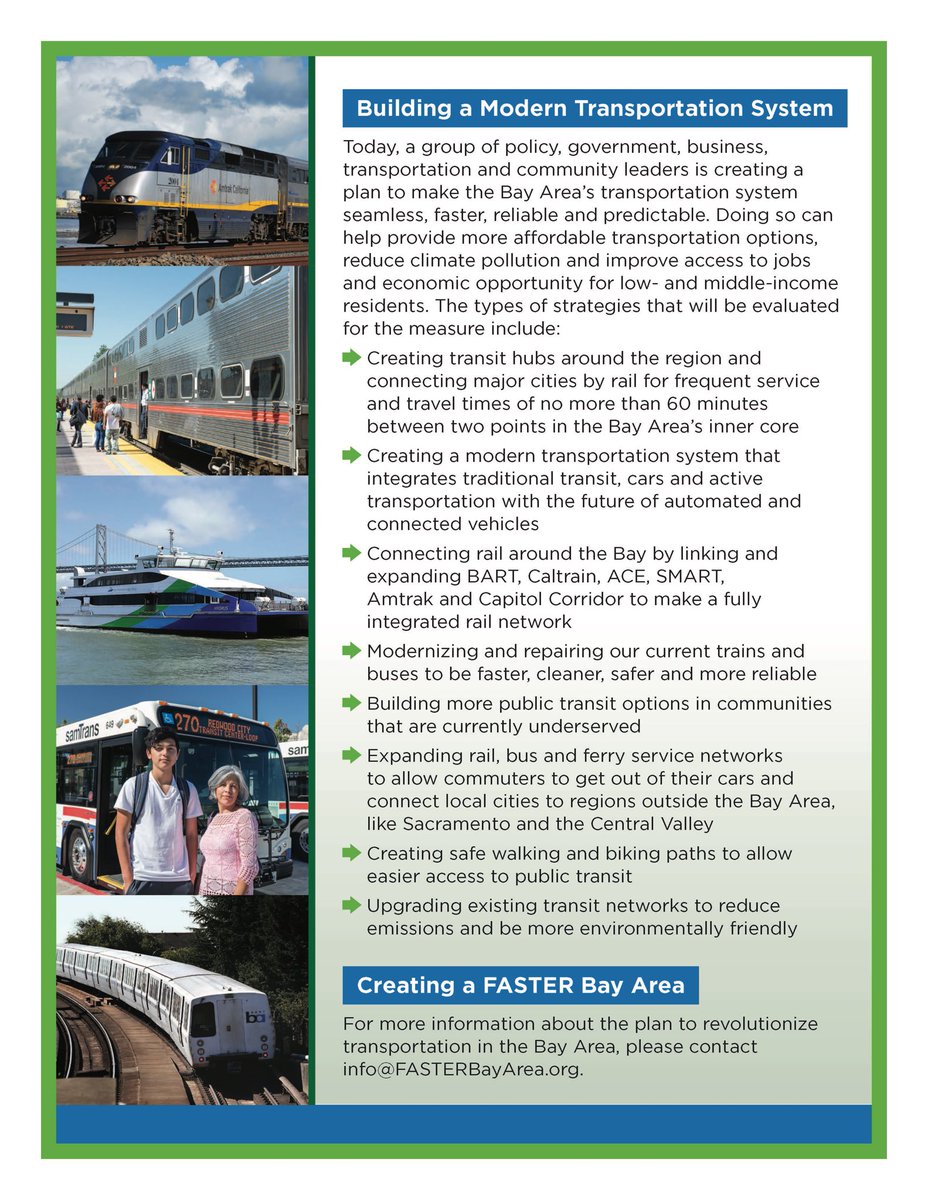 This actually seems pretty promising! I love how they are honest about how the current system isn't working. I really hope that things work out this time and we actually end up with an awesome seamless transit system in the Bay Area! https://www.fasterbayarea.org/ pic.twitter.com/pmMZkADjp4
Hit the brakes! ABC7 conducts real-time driving test
SAN FRANCISCO (KGO) -- With school back in session, safe driving is more important than ever.The California Office of Traffic Safety keeps track of crash data.In 2016, in all Bay Area counties, there were nearly 12,000 speed-related crashes involving injury or death.Close to 3,400 of those involved a pedestrian. Almost 290 involved a kid under 15.These were the five counties with the most speed-related crashes involving injury or death.San Francisco is particularly unique because all but 14 o...
BART board president says new South Bay BART stations will open Dec. 31
Two new South Bay BART stations are built and ready, but they will not open until Dec. 31.BART to Silicon Valley is being built in two phases.Phase I is refers to the 10-mile Berryessa extension. It will connect BART from the Warm Spring station in Fremont to two new stations. One in Milpitas near the Great Mall. The other is the Berryessa station in the north San Jose neighborhood of Berryessa.The stations remain closed until testing is completed on the tracks. The VTA says they are still wo...
Texas, California, and the future of the United States
Transportation emissions are out of control, and now, Sacramento is the staging ground for a fight to make drivers spend less time on the road.
BART wants to dock contractor $2.4M for delays in renovating Downtown Berkeley BART — Berkeleyside
Berkeleyside
•
1565890224
USS Cal Builders is disputing the charges, saying BART made numerous changes to the plans which led to the delay.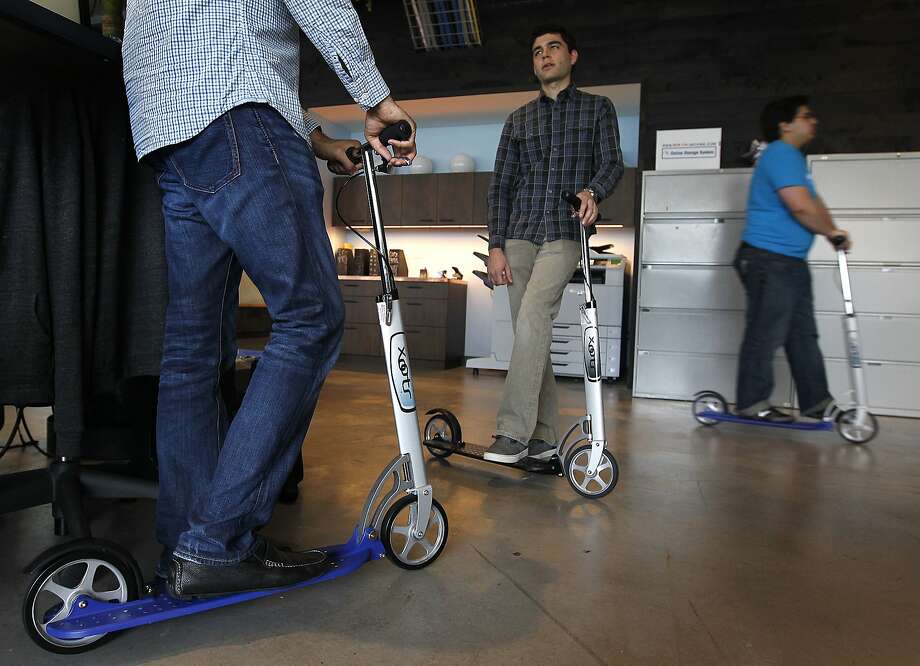 Electric scooter at Dropbox HQ in San Francisco catches on fire
An electric scooter briefly caught fire at Dropbox headquarters in San Francisco on Wednesday afternoon, causing an evacuation of the building, according to employees.
With clock ticking, city considers another rail committee
paloaltoonline.com
•
1565963760
As Santa Clara County prepares to distribute funding for rail projects in north county, Palo Alto is looking to create yet another citizen committee to advise city leaders on the complex and contentious topic.
By the Numbers: Caltrain's 2040 Vision for Future Growth
San Jose Inside
•
1565961492
We compiled some key data points about the future of Caltrain, which recently announced its multi-billion, multi-decade expansion plan.
Study: Electric scooters aren't as good for the environment as you think
Bird and Lime scooters are not fighting climate change; they may be worse for the planet than the modes of transportation they're displacing.
Plan Bay Area 2040 fails; let's not make the same mistake
Los Altos Town Crier
•
1565769775
For many residents, traffic starts before 3 p.m., while our teachers and service workers struggle with prolonged and extensive commutes. People can't get around anymore forget about public transit. The cost of living is through the roof, state/regional legislatures favor the interests of developers as well as tech companies and income inequality has never been worse. Insanity is doing the same thing over and over again while expecting different results.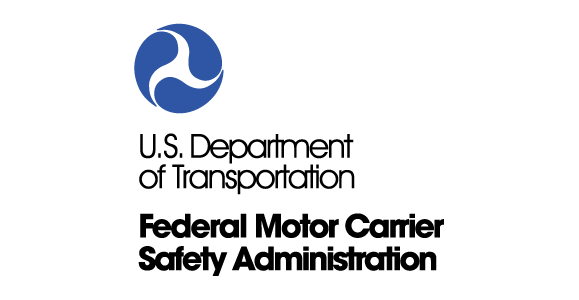 BREAKING NEWS : FMCSA is announcing a proposed rule on changes to Hours of Service regulations to improve safety and provide flexibility for America's commercial drivers. Learn more and share your thoughts here: https://bit.ly/33zqEWo pic.twitter.com/dp4EgZPrrb
"Municipal governments are lowering speed limits, introducing car bans and car-free days, pedestrianizing streets and replacing car parks with bike parks." https://econ.st/2TyPNMr It's not happening in the U.S. but it could be. Streets ahead Europe is edging towards making post-car cities a reality economist.com
Tesla hit with lawsuit claiming battery life decline – Silicon Valley
Silicon Valley
•
1565302071
Users say Tesla has taken away range for which they paid extra money via the software update, thereby devaluing the car, limiting the distance they can travel and forcing them to recharge more freq…
Map: Four Bay Area pedestrian deaths in two days
The Mercury News
•
1565161200
Four pedestrian deaths were reported in the Bay Area on Sunday and Monday, and two other pedestrians were injured in collisions since the weekend. The locations are shown on the map above. Click a link for more information on an incident. Aug. 3, 8:45 p.m.: A man in his 40s or 50s crossing San Tomas Expressway against the light at Hamilton Avenue in Campbell was struck by a northbound car. He suffered critical injuries. The driver, an 85-year-old man, remained at the scene. Aug. 4, 8:43 p.m.:...
Four Bay Area pedestrian deaths in two days
The Mercury News
•
1565186452
Four pedestrian deaths were reported in the Bay Area on Sunday and Monday, and two other pedestrians were injured in collisions since the weekend.
Mountain View hosts bike summit on Thursday
paloaltoonline.com
•
1564589100
This Thursday, leaders, advocates and enthusiasts of sustainable transportation will gather in the Mountain View Community Center on Rengstorff Avenue for the ninth annual Silicon Valley Bike Summit.
City of San Jose, Design Firms Host Pop-Up to Solicit Feedback About Self-Driving Vehicles
San Jose Inside
•
1564665815
Organizers say this is just the beginning of what they hope will become a deep collaboration between the city and its people.
San José is working on a Better Bikeway Network and we need your input! Visit bikesanjose.com to see the proposed network and add any comments in the mapping tool. — Hashtag.2017.09.02 via San Jose Community on Inoreader – San Jose Community NETWORK
San Jose Community NETWORK
•
1565024825
Councilor Lan Diep@SanJoseD4 San José is working on a Better Bikeway Network and we need your input! Visit bikesanjose.com to see the proposed network and add any comments in the mapping tool.San J…
California Air Resources Board announces new incentive program for clean off-road freight and cargo handling equipment, vehicles
ww2.arb.ca.gov
•
1565026761
SACRAMENTO – The California Air Resources Board today announced the launch of a new $40 million program designed to accelerate the purchase and use of zero-emission off-road freight technologies. The "Clean Off-Road Equipment Voucher Incentive Project" (CORE) will feature a streamlined voucher process for buyers to receive funding that will offset the higher costs of clean, zero-emission equipment including terminal tractors, transport refrigeration units, cargo-handling equipment and more.
Homeless man dies after being hit by car
The Mercury News
•
1565059152
A 45-year-old homeless man died after being hit by a car in East San Jose on Sunday night, police said.
Targeting Bay Area gridlock, groups floating $100 billion tax measure
www.MassTransitMag.com
•
1564948794
From BART trains packed to capacity during the commute to freeways that jam well before dawn, the strain on the Bay Area's transportation backbone is intensifying.
Berryessa Transit Center & Berryessa/North San Jose BART Station
The Berryessa Transit Center is anticipated to open by the end of 2019. It includes one of two new BART stations that are part of the 10-mile Berryessa Extension.
California middle schools' transportation projects honored in national competition – Times-Standard
Times-Standard
•
1564906795
California middle schools swept the podium in the national Garrett Morgan Sustainable Transportation Competition. The goal is to get middle schoolers from around the country excited about careers i…
Biggest paving plans in decades underway across the Bay Area
The Mercury News
•
1564923657
Commuters can expect smoother roads in the near future as projects fueled by the new 12-cent a gallon tax, county measures, bonds and higher overall revenues start to kick into high gear.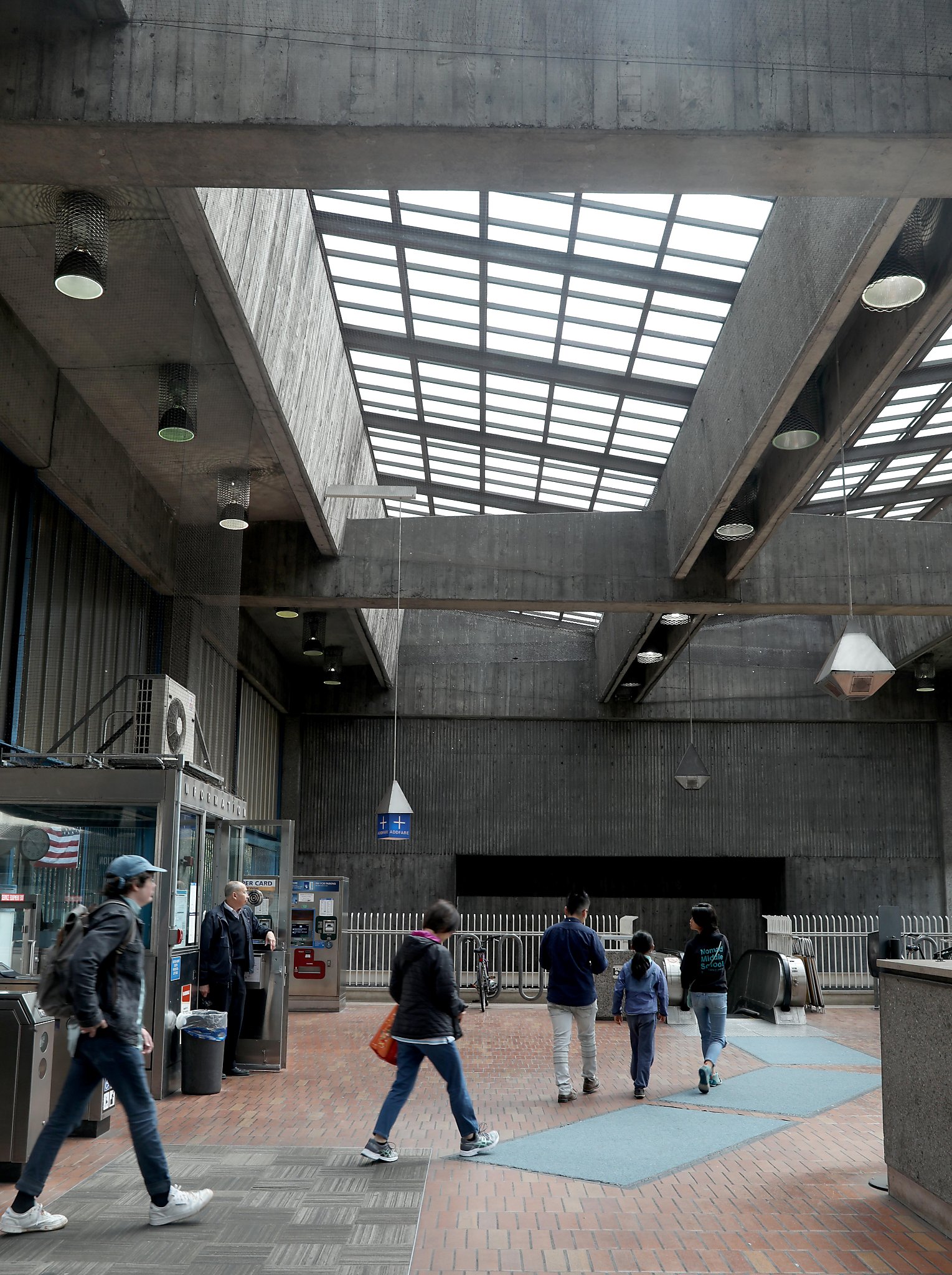 Should the Glen Park BART Station really be on the National Historic registry?
Glen Park's BART station offers its commuters many things: a rare opportunity to appreciate Brutalist architecture in San Francisco, the even-rarer amenity of functioning restrooms and a more convenient method of transportation than the neighboring Highway 280. But does the station deserve to be a National Historic Place? The California State Historical Resources Commission thinks so. On Thursday it voted to include the station on its nomination list for placement on the National Register o...
San Jose opposes bill to ban towing vehicles
San José Spotlight
•
1564502432
A handful of California lawmakers want to bar cities from towing cars over unpaid parking tickets and other fees that disproportionately harm low-income families and people living in their cars. But in San Jose, officials are pushing back stating that the bill will exacerbate existing parking woes and excessive abandoned vehicles on city streets. The...
California steers toward a future of self-driving cars https://bit.ly/2YrgyqY via @julie_cart California steers toward a future of self-driving cars | CalMatters It's the next, slightly scary, phase in the push to go carbon-free: Self-driving cars using computers, cameras and radar—but no gas pedal. calmatters.org