While well-intentioned, the SFO plastic water bottle ban is bad public policy. I argue why the better alternative is to more heavily tax bottles here.
Read more from the source: SFO Plastic Water Bottle Ban Is Bad Public Policy
Cash in the Can: California's Recycling Run-Around
NBC Bay Area
•
1572652800
Californians pay CRV, a $0.05 or $0.10 deposit on every beverage container purchase, which can be redeemed at recycling centers Thousands of stores are required to pay back CRV on returned beverage containers, but NBC Bay Area found many are turning away recyclers When San Ramon resident Uday Oak first reached out to NBC Bay Area, he was fed up with recycling. "I had to dump over $20 of my containers into a Waste Management recycle box because there was nowhere to go and recycle," Oak said in...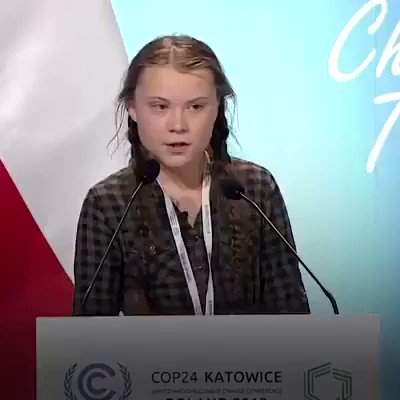 10 Ways To Be #Sustainable: 1. Save Water 2. No Plastic Bags 3. Bring a water bottle 4. Metal straw over plastic 5. Eat local and seasonal 6. Walk more 7. Save paper 8. Eat plants 9. Save electricity 10. Use public transport @GretaThunbergpic.twitter.com/Ufyxvze20w
Skip The Slip? California Lawmaker Wants Email Receipts To Replace Paper Ones
capradio.org
•
1553299200
When Carol Dahmen discovered the CVS receipt draped across the counter of her Carmichael kitchen, she couldn't resist pulling out her tape measure to document it. Her husband had purchased one single prescription. The receipt, she discovered, stretched on to contain 11 coupons before topping out at an astonishing 4 feet 8 inches—the height of Olympic champion gymnast Simone Biles. "This receipt is ridiculous and unnecessary," Dahmen tweeted, endorsing the idea of scrapping paper receipts for ...
Environmental study out on $1 billion dam planned for San Jose
The Mercury News
•
1565391693
The Pacheco Resevoir project would be the largest new dam built anywhere in the San Francisco Bay Area in 20 years.
San Jose-Sunnyvale-Santa Clara metro area ranked the second highest in terms of overall sustainability performance
Santa Clara, Sunnyvale Out-Perform Most U.S. Cites in Sustainability
The Silicon Valley Voice
•
1565212179
Santa Clara and Sunnyvale have outdone most cities when it comes to sustainability, according to the Sustainable Development Solutions United States Network
Incorporating Green Infrastructure into Our Cities
Meeting of the Minds
•
1563951691
Green infrastructure reduces risks to gray infrastructure from hazards such as flooding and wildfire. It improves the performance and reduces the costs of operating gray water infrastructure when the two are integrated. In some cases, green infrastructure can be a more cost-effective alternative than gray. No one is currently bothering to grade our green infrastructure, yet keeping this infrastructure healthy is important to everyone in the US.
Climate Change Requires Human Change – By Proxy
The Venture Company
•
1564272000
Climate change is a pressing issue we must address now, even if some of us cannot wrap their heads around the ample evidence indicating how dangerous changes in our climate have emerged, are occurring, and are predicted to cause the growing population of humanity compounding problems. Immediacy The logic to clean up our climate act is as simple as the fatherly duty I deploy when my 15-old daughter's bedroom looks like a bomb just exploded, clothes scattered around, covering every conceivable ...
Thousands of Silicon Valley Residents Can't Get Online. San Jose Has a Plan to Fix That
San Jose is building a sustainable model of digital inclusion for all residents. Here's how they do it — and what other cities can learn from them. Though San Jose, California, sits directly in the heart of Silicon Valley, many of the city's residents don't have access to the internet. In one of the wealthiest cities in the U.S.,more than100,000 people— including 50% of residents with incomes under $35,000 — are unable to get online. Finding a solution to that stark disparity was what San ...
Op-Ed: Making the Case for Clean Energy in Frontline Communities
njspotlight.com
•
1563860941
Prioritizing solar and battery storage in low-income communities and communities of color would create economic opportunities where they're most needed
Village eyed for part of San Jose's El Paseo de Saratoga mall
The Mercury News
•
1564145112
Big changes would sprout at a well-known San Jose shopping center, El Paseo de Saratoga, whose owner envisions the development of a village of offices, homes, and retail, according to plans on file with city officials.
2019 US Cities Sustainable Development Report
sustainabledevelopment.report
•
1562594753
The Sustainable Development Report (formerly the SDG Index & Dashboards) is co-produced by the [Bertelsmann Stiftung](http://bertelsmann-stiftung.de/) and the [Sustainable Development Solutions Network (SDSN)](http://unsdsn.org/). It is a complement to the official SDG indicators and voluntary country-led review processes. The report is not an official monitoring tool. It uses publicly available data published by official data providers (World Bank, WHO, ILO, others) and other organizations including research centers and non-governmental organizations. Interest in the global SDG Index and Dashboards has spurred many initiatives to develop localized assessments of SDG progress.