As the Santa Clara County Board of Supervisors race heats up heading into its March, 2020, primary, one candidate who's becoming more of a visible presence around Milpitas is former Mayor of Sunnyvale Otto Lee… Lee was mayor there from '06 to '07, after having been elected to the Sunnyvale City Council in '03. He […]
Read more from the source: The "Green Mayor" from Sunnyvale Eyeing Board of Supervisors Seat
2020 candidates for silicon valley
Here's a rundown of the biggest South Bay races and issues in the March election
The Mercury News
•
1581485400
For South Bay residents, the March ballot offers an opportunity to elect new local leaders in San Jose and countywide, decide how they will be chosen going forward in Sunnyvale and Santa Clara, and to vote on key measures from tax increases in San Jose to rent control limits in Mountain View. Here are the most notable races and measures on the March 3 ballots of South Bay voters. San Jose City Council races Five San Jose city council seats are up for grabs this election cycle and those electe...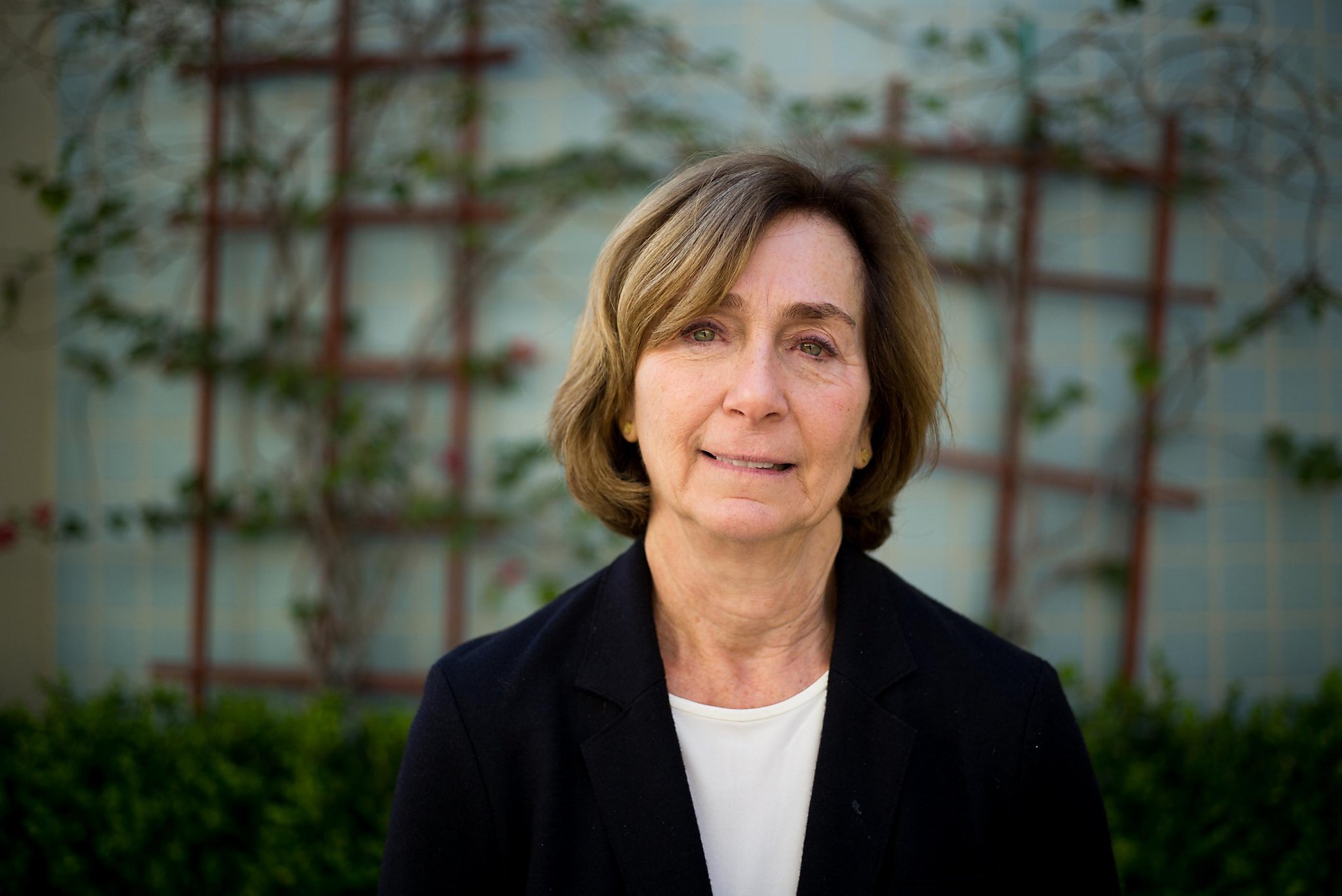 In one Bay Area Senate race, allies are now competitors
SFChronicle.com
•
1581295955
The four top candidates for Santa Clara County's 15th state Senate District have spent years working together on local problems. Now they have to show voters where they disagree.
SJ Councilwoman Files for 2nd Bankruptcy to Save Family Home
San Jose Inside
•
1581141226
The District 5 council rep estimated her assets as up to $984,988 and liabilities as $431,084, according to federal bankruptcy filings.
San Jose Councilwoman Sylvia Arenas Decries SVO PAC for Publishing 'Racist Attack' Ad
San Jose Inside
•
1581092380
A darkened photo of San Jose Councilwoman Sylvia Arenas has been removed from a Silicon Valley Organization (SVO) PAC website after being denounced as a "racist attack." With California's primary election just weeks away, the business organization's political action committee has launched a website supporting the District 8 rep's business-aligned opponent, Evergreen School District trustee Jim Zito. The website—sylviaarenasselfservice.com—links to a recent Mercury News endorsement of Zito. Be...
Organizers rally to boost Latino turnout in San Jose elections
San José Spotlight
•
1581206400
With California's primary election less than a month away, Latinos Unidos por una Nueva America — or Latinos United for a New America (LUNA) — hosted a conference this weekend to mobilize Silicon Valley's Latino voters this election season. Latinos in Action 2020, an organized civic engagement project, seeks to build political power in the Latino community through inclusive engagement and by developing and promoting their priorities in the political arena, organizers said. "We are here becaus...
What state voters need to know about proposed $15B school construction bond – Local News Matters
localnewsmatters.org
•
1580774400
The March 3 California ballot includes a $15 billion state bond issue to help schools, community colleges and universities with construction costs for their facilities. Last fall, the Legislature and Gov. Gavin Newsom placed the measure on the ballot by approving Assembly Bill 48. It will appear on the ballot as Proposition 13. Does it have anything to do with the Prop. 13 property tax initiative that voters passed in 1978? No. They just happen to have the same number. Every 10 years, the sta...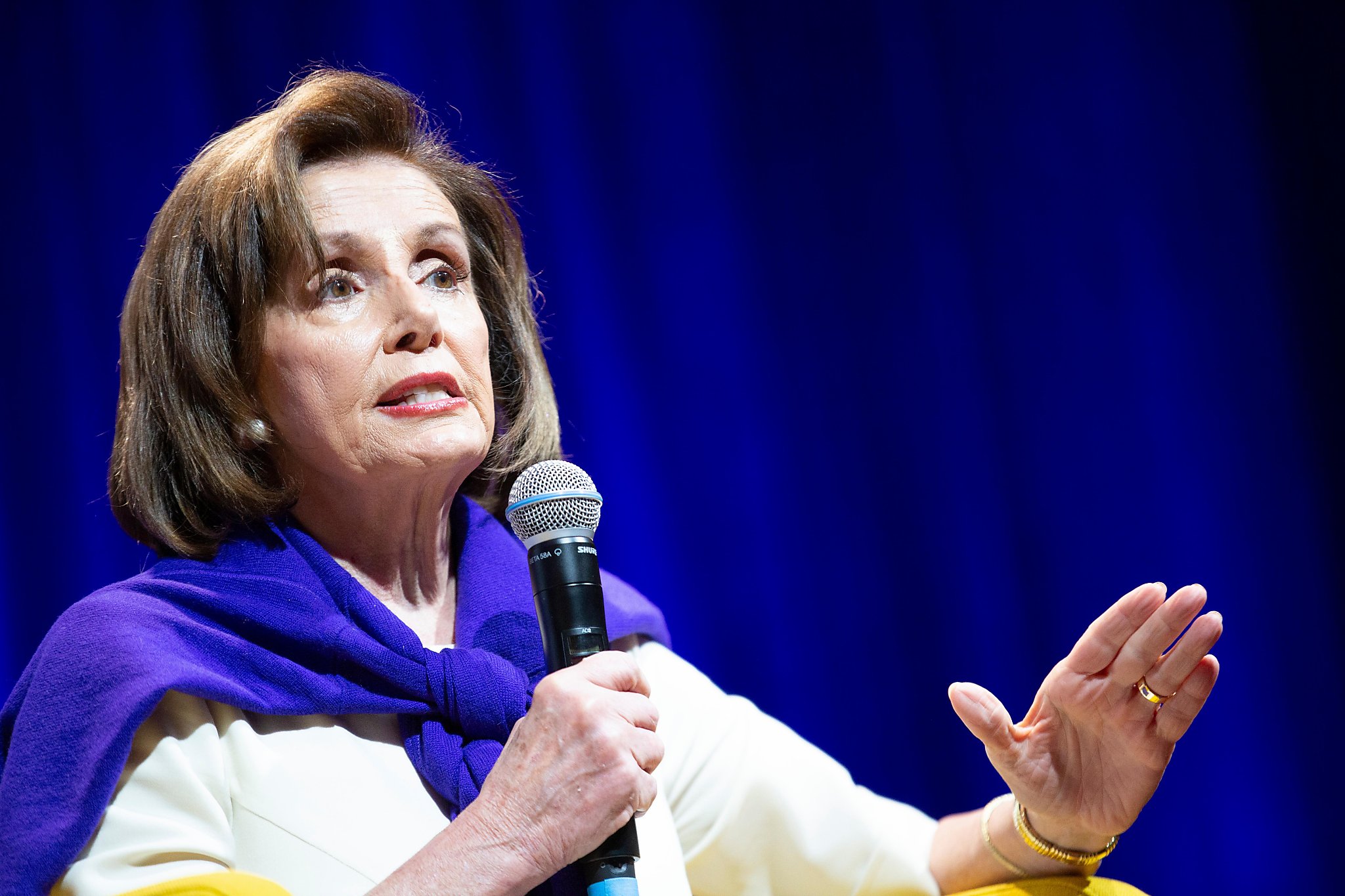 Big money flows to California races as showdown for House control looms
SFChronicle.com
•
1580688000
Cash is pouring into California congressional campaigns, whether the candidates need it or not. Campaign finance figures for the last three months of 2019, posted Friday by the Federal Election Commission, showed a flood of contributions into what are some of the most closely watched congressional races in the country. But many of the state's biggest fundraisers, including party leaders like Democratic Speaker Nancy Pelosi of San Francisco and GOP leader Rep. Kevin McCarthy of Bakersfield, fa...
Election Security Offers Health Care and ICS Security Parallels
IoT World Today
•
1580769003
This year election security is paramount. But awareness about infrastructure vulnerability hasn't driven results.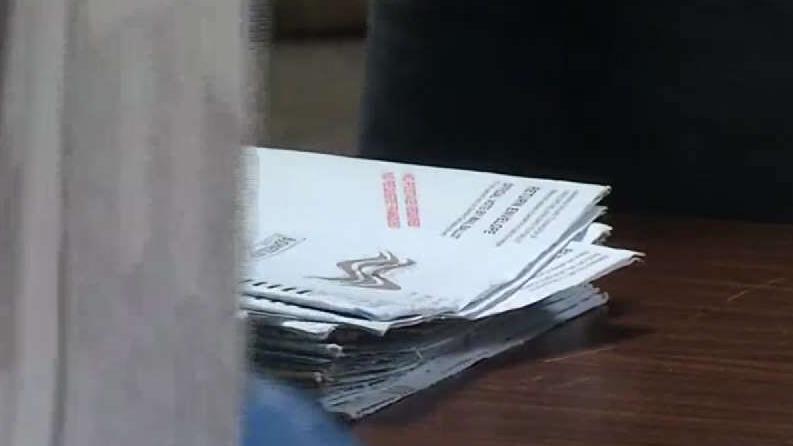 Decision 2020: Mail-In Voting Begins For California Primary
NBC Bay Area
•
1580738400
The vote-by-mail period for California's primary election began Monday as voters started receiving their ballots, and voting centers opened their doors. Kris Sanchez reports.
Bauer-Kahan's bill proposes to increase jail time for auto burglars
ebcitizen.com
•
1579564800
East Bay Assemblymember Rebecca Bauer-Kahan, along with a Southern California Republican, introduced a bill last week that would change the definition of an auto burglary and increase jail time for its offenders. "Every smashed window and every piece of stolen property is both costly and a personal violation of our residents," Bauer-Kahan said in a statement. "For far too long criminals have been abusing a loophole in current law that requires prosecutors to prove that a car was not unlocked ...
Review: Powerful 'Pianist of Willesden Lane' returns to Bay Area
The Mercury News
•
1579615440
There are few things more terrible to contemplate for parents than having to send their child away just to have a better chance of survival — especially when they have more than one child, and there's only space for one of them to escape. That was the conundrum faced by Lisa Jura's parents when they sent her — a 14-year-old Jewish piano prodigy — from Vienna to London on the Kindertransport, a rescue effort that got 10,000 Jewish children (but not their parents) out of Germany and other Nazi-...
Santa Clara—the city nobody wants to name
Santa Clara—the city nobody wants to name
•
1579632900
The South Bay city is good enough for 49ers home games—so long as it's rarely mentioned
Transforming Community Development through Arts and Culture
This article was originally posted on the National Endowment for the Arts blog on January 16, 2020. The start of a new year is always a time to reflect on growth and evolution, as well as a time to set intentions for how to move forward. If there's one thing we collectively tend to feel during this process, it's that change is hard. This is just as true professionally as it is personally, and certainly even more true when we think about our organizations and systems. And yet, as agents of cha...
Elizabeth Warren Visits San Jose to Discuss Universal Child Care – NBC Bay Area
NBC Bay Area
•
1577466935
Presidential hopeful Elizabeth Warren visited San Jose Friday to discuss her plan to create a federal child care system that would provide government-funded centers for babies and young children.
Andrew Yang is only candidate of color on Democratic debate stage
LOS ANGELES -- The Democratic debate stage, hailed earlier this year for its diversity, had only one person of color on Thursday night: entrepreneur Andrew Yang.New Jersey Sen. Cory Booker and former Housing and Urban Development Secretary Julian Castro did not quality for Thursday's debate. California Sen. Kamala Harris, the first woman of color to serve as California's attorney general, dropped out of the race earlier this month."I miss Kamala, I miss Cory, though I think Cory will be back,...
A 2020 stampede: Presidential candidates flock to Iowa, where the race is volatile and voters undecided
Los Angeles Times
•
1576886400
(Charlie Neibergall / Associated Press) WASHINGTON — With the Democratic presidential nomination still very much up for grabs, candidates sprinted from the year's final presidential debate in Los Angeles to Iowa this weekend, hoping to get a jump on a frenetic month of campaigning ahead of the state's Feb. 3 caucuses. Iowa's pull, always powerful because it hosts the first contest of the nominating season, is stronger than ever because the race is one of the most volatile in years. Many Iowa ...
Fear and Loyalty: How Donald Trump Took Over the Republican Party
The president demands complete fealty, and as the impeachment hearings showed, he has largely attained it. To cross him is to risk losing a future in the Republican Party.
Why Presidential Candidates Don't Address Urban Issues
governing.com
•
1576322551
Democrats rely heavily on urban voters for support, but the states that hold the first caucuses and primaries don't have really big cities. That tends to leave them off the campaign agenda.
Milpitas Councilman Anthony Phan Joins Crowded AD25 Race
San Jose Inside
•
1576246248
Just days before the filing deadline, Phan decided he'd give Sacramento a go in a bid to replace Assemblyman Kansen Chu.
San Jose city council candidates file
The Mercury News
•
1575668017
17 candidates have filed for the five open San Jose, California City Council seats in the March 2020 election.
Santa Clara officials discuss 2020 ballot question, innovation and transportation collaboratives
San José Spotlight
•
1574208000
Santa Clara city leaders on Tuesday approved the language set to appear on the March 3, 2020 ballot to split the city into districts for future voting following a tense discussion that at times turned to yelling and head-shaking from audience members. Now, the question of how the city will redistrict is in residents' hands. Councilmembers reviewed and approved the the ballot question to read, "Shall the City Charter be amended to elect city council members by district, excepting the mayor, as...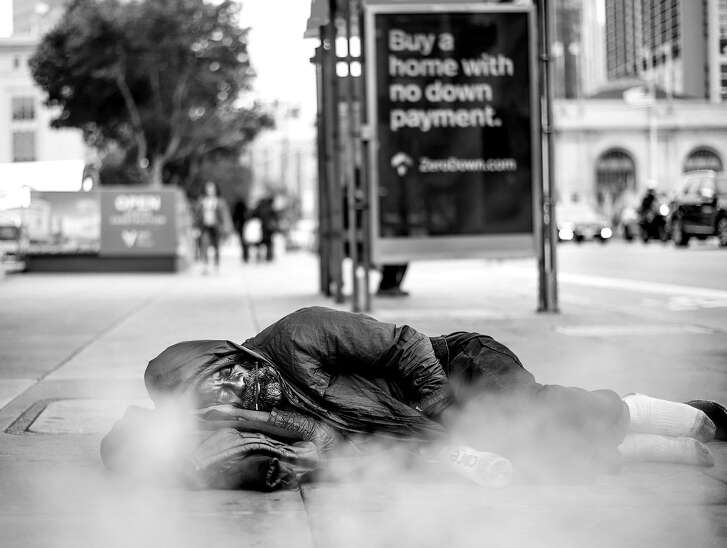 Want a job for life? California has plenty of openings in Congress
SFChronicle.com
•
1573705380
With a surprising number of congressional seats suddenly becoming vacant in California in 2020, a flood of hopefuls are running for one of the few remaining political jobs that don't come with an expiration date. And though the action is all in Southern California, it may not be long before a similar rush hits the Bay Area, where there are seven members of Congress age 67 or older. It's no surprise that politicians at all levels look with longing at a seat in Congress, where term limits don't...
Jenny Higgins Bradanini Wins Silicon Valley Democratic Club Endorsement in SJ's D10 Race
San Jose Inside
•
1574121600
Jenny Higgins Bradanini snagged the Silicon Valley Democratic Club's endorsement in her bid to replace soon-to-term out San Jose Councilman Johnny Khamis. Higgins Bradanini, who serves as president of the Bay Area Women's March before her foray into local politics, faces ex-Brigade CEO Matt Mahan, businesswoman Helen Wang and financial advisor Vinh Do in the race to represent the Almaden Valley City Council district. As the only two democrats in the race, Higgins Bradanini and Mahan faced off...
campaign-archive.com
•
1574255294
Excerpts: Five of the eight AD25 candidates appeared at the Tuesday evening event organized by SV@Home and held at Santa Clara University. Read on » Good morning, Bay Area. It's Thursday, Nov. 14, and San Francisco was introduced Wednesday to two men taking the reins of two very different city institutions. Here's what you need to know to start your day. California property taxes are one area that U.S. presidents have no control over, but that hasn't stopped candidates for the Democratic nomi...
Majority Of CA Voters Don't Support School Bond Proposal: Poll
Cupertino, CA Patch
•
1574180191
Majority Of CA Voters Don't Support School Bond - Across California, CA - The Public Policy Institute of CA finds only 48% of likely voters support a proposed state bond for school and college construction.
AD25 Candidates Discuss Housing Crisis at SCU Forum
San Jose Inside
•
1573725869
Five of the eight AD25 candidates appeared at the Tuesday evening event organized by SV@Home and held at Santa Clara University.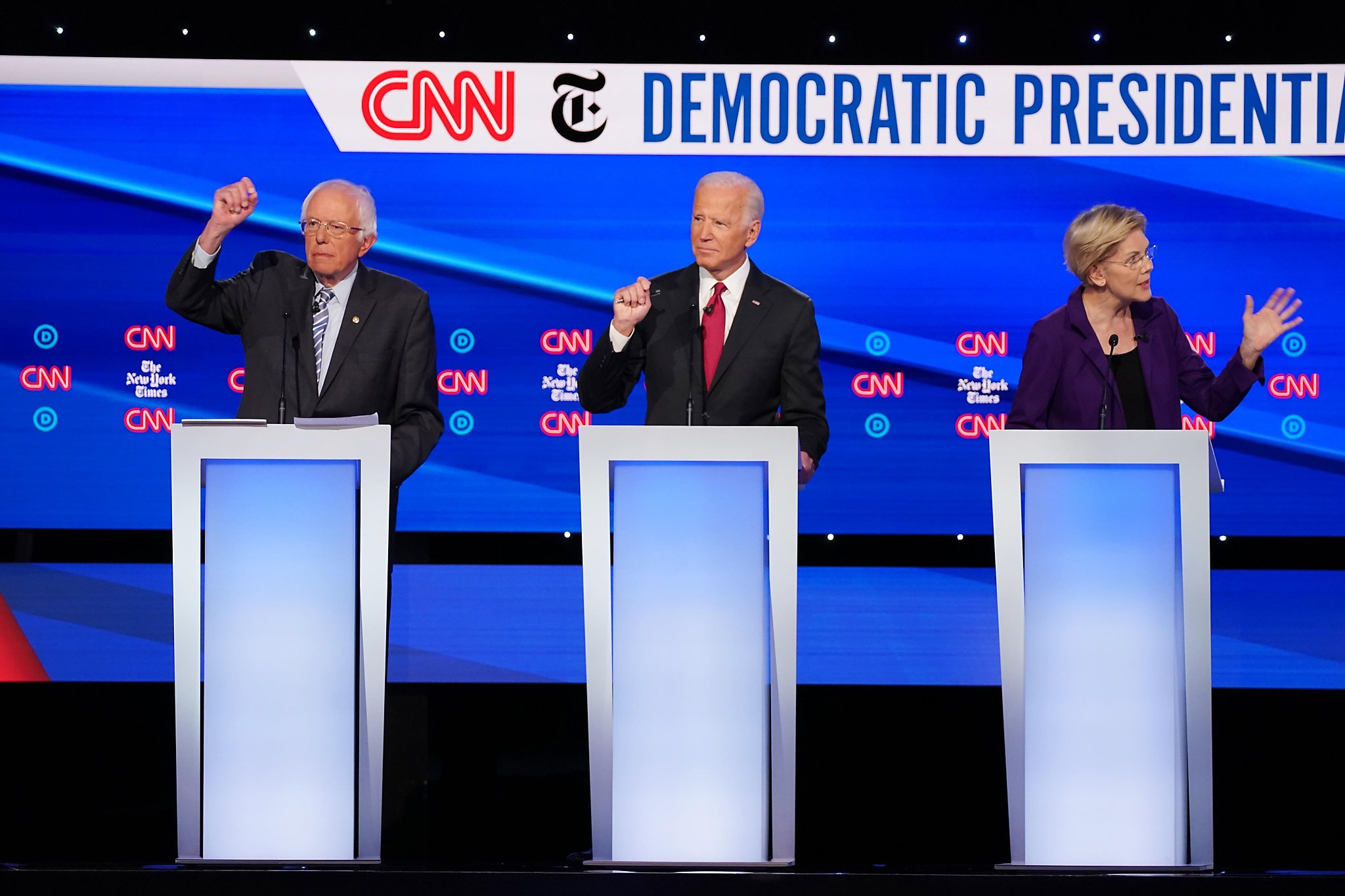 Bay Briefing: Why do presidential candidates suddenly care about California property taxes?
Good morning, Bay Area. It's Thursday, Nov. 14, and San Francisco was introduced Wednesday to two men taking the reins of two very different city institutions. Here's what you need to know to start your day. California property taxes are one area that U.S. presidents have no control over, but that hasn't stopped candidates for the Democratic nomination from lining up behind a prospective ballot measure to overhaul Proposition 13, the state's landmark tax-cutting law. Former Vice President J...
Dueling endorsements in San Jose City Council race
San José Spotlight
•
1573191745
San Jose Councilmember Sylvia Arenas and her opponent Jim Zito have nearly nothing in common. She's a progressive Democrat. He's a fiscally-conservative Republican. He's earning the backing of the business lobby, including the Silicon Valley Organization, while she continues to be a labor union favorite. They differ ideologically on some social issues, how the city...
Union Attack Ad Accuses San Jose Councilman of Rewarding 'Slavery Towers' Developers
San Jose Inside
•
1573020008
The ad opens with images of twin highrises before the words "Slavery Towers" flash on the screen in bold white font. In a dramatic baritone, a narrator recounts the harrowing discovery that the project's subcontractor harbored undocumented workers and forced them to labor for free. The YouTube video proceeds to blame San Jose Councilman Lan Diep for giving developer KT Urban "a $22 million taxpayer-funded subsidy" despite its involvement with the Silvery Towers project at 188 W. St. James St....
Santa Clara County Supervisor Cindy Chavez faces new challenger
San José Spotlight
•
1571961600
Community leader and social activist Jennifer Celaya is running against Santa Clara County Supervisor Cindy Chavez, giving the popular incumbent a run for her money next year. Celaya, 38, is new to the world of politics and but she said she's here to make a change. "With the variety of different crisis that our county is facing, I feel like the leadership is ignoring some important things that need to take place and the decisions that they're making right now are not the best for people in th...
Financial Advisor Vinh Do Jumps into Crowded San Jose D10 Race
San Jose Inside
•
1572273618
The race to replace soon-to-term-out Councilman Johnny Khamis for his District 10 seat on the San Jose City Council just got a bit more crowded. Financial advisor Vinh Do has announced he's making a bid to be the next representative for the Almaden Valley area. Do faces a tight race against ex-Brigade CEO Matt Mahan, former Bay Area Women's March President Jenny Higgins Bradanini and local businesswoman Helen Wang. Do told San Jose Inside that he decided to run for the council seat because he...
San Jose: Senate candidates debate immigration, public safety and more
San José Spotlight
•
1571501515
Five candidates vying to replace Sen. Jim Beall in Sacramento next year took the stage in San Jose this week at a neighborhood group's forum to field questions on immigration, public safety and transportation. Hosted by the Willow Glen Neighborhood Association on Thursday night, the District 15 candidates included former Assemblywoman Nora Campos, Santa Clara...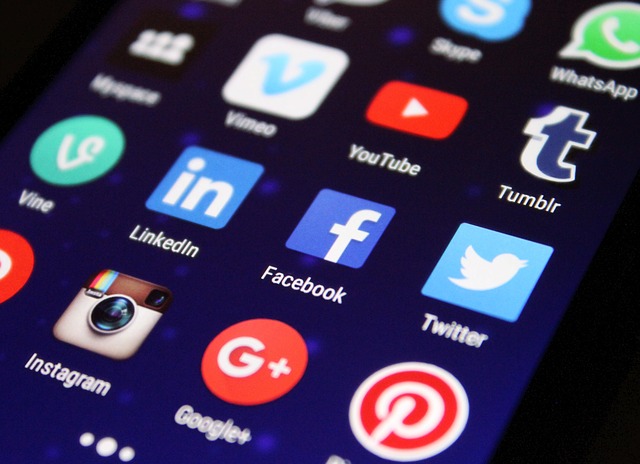 Facebook removes scores of inauthentic accounts, one targeting US 2020 election
SiliconANGLE
•
1571705643
Facebook Inc. revealed Monday that it had taken down a number of inauthentic accounts, with at least one of the operations trying to interfere with the U.S. 2020 presidential elections.In a blog p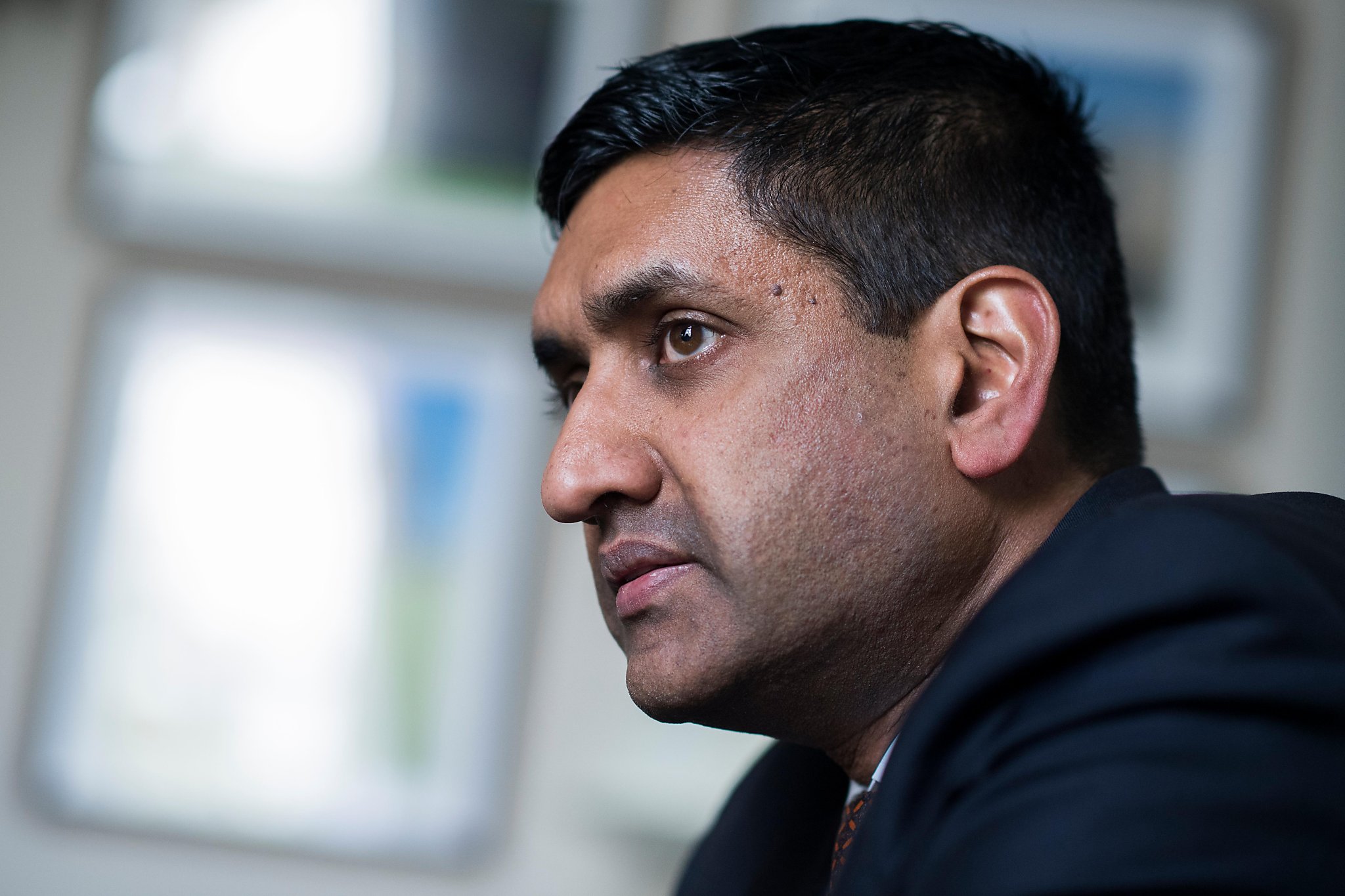 Bay Area Democrats in safe seats go begging for campaign cash
SFChronicle.com
•
1571765089
Bay Area Democratic Reps. Barbara Lee and Ro Khanna, who have some of the safest seats in the country, are putting out urgent appeals for campaign cash. They may not end up spending it on themselves.
Will Presidential Candidates' Plans to Address Redlining Work?
Several issues have gone missing so far on the debate stage among the Democratic Party's presidential candidates, among them affordable housing and racial equity. This, despite the fact that living costs are going up while wages remain stagnant, and that the percentage of people—whites included—who believe that African Americans are getting fair housing opportunities, is at its lowest level in decades, according to Gallup. So far, six presidential candidates have proposed policies that addres...
San Jose Councilwoman Dev Davis Kicks Off Re-Election Bid
San Jose Inside
•
1571325560
A crowd of San Jose elected officials, community members and business leaders packed into the rustic Studio by Terra Amico Wednesday night to celebrate Councilwoman Dev Davis' 2020 campaign kickoff. The D6 rep faces Green Party candidate Jake Tonkel, transit activist Andrew Boone and 18-year-old Marshall Woodmansee in her bid for a second term. Davis' guests at the midweek shindig—ex-San Jose Vice Mayor Pat Sausedo, former D6 Councilman Pierluigi Oliverio and Silicon Valley Organization Presi...
Santa Clara County supervisor candidates face off on Silicon Valley's housing woes
San José Spotlight
•
1571184000
Silicon Valley is home to many of the largest and fastest-growing tech companies in the country, including Google, Apple and Adobe. But it's also home to a major housing and homelessness problem. Four candidates competing to replace Santa Clara County District 3 Supervisor Dave Cortese showed up Tuesday night at the Sunnyvale Elks Lodge to talk about how they'd solve some of Santa Clara County's housing woes — if they get the 2020 vote. Among them, San Jose Councilmember Magdalena Carrasco, C...
San Jose City Council candidates differ on public policy, SVLG survey finds
San José Spotlight
•
1571332703
With the California primary election just five months away, a new survey sponsored by the Silicon Valley Leadership Group highlighted the stark differences between local candidates vying for a seat on the San Jose City Council. SVLG, a trade association comprised of the region's leading businesses and tech companies, surveyed nearly 30 candidates running for...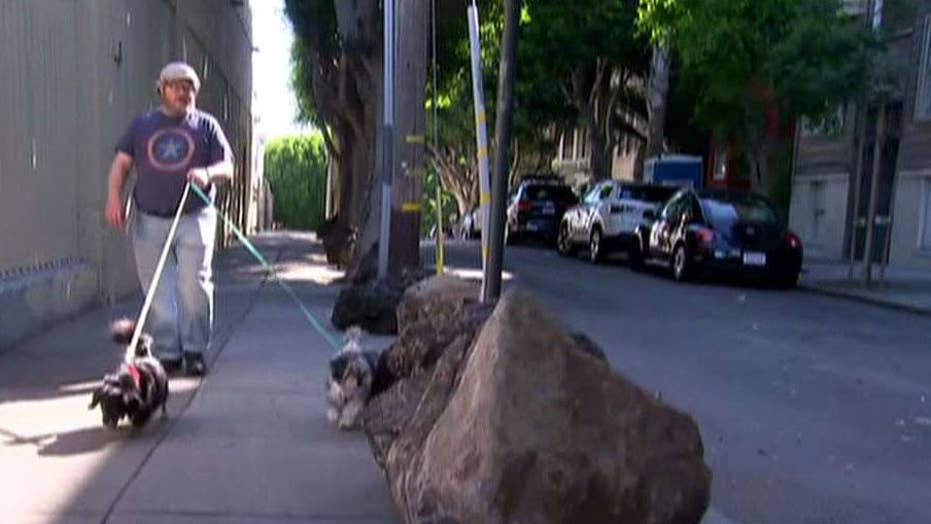 2020 Dems aren't going far enough to address California homeless crisis, advocates claim
Many of the 2020 Democratic presidential candidates are calling for sweeping affordable housing plans to address the chronic issue of homelessness, but advocates on the ground who see the issue up close say it doesn't go far enough and they wish candidates would assign it more urgency.
Identity politics in San Jose: How powerful is the Vietnamese vote?
San José Spotlight
•
1571156098
The power of the Vietnamese vote has stood out for decades in San Jose politics as voters have rushed to the polls in droves to support their candidates — usually those with similar last names. But as the population continues to grow and new generations enter the mix, the question of whether identity politics still...