A postal carrier in San Jose recently happened upon a rattlesnake along his route, and now residents in the Almaden Valley neighborhood aren't getting their mail delivered. Residents along two streets in the neighborhood admit they have seen rattlesnakes in the past.
Source: Rattlesnake Encounter Stops Mail Delivery in South San Jose Neighborhood
New San Jose survey highlights poor quality of life
San José Spotlight
•
1577059200
For the fourth year in a row, less than half of San Jose residents surveyed by the city would rate their quality of life positively or recommend San Jose as a place to live, according to the 2019 National Community Survey. The new report found only 44 percent of those surveyed would recommend San Jose as a place to live; 64 percent plan to stay here and and the overall quality of life has fallen to 43 percent — a 20 percent drop in the last eight years. The report gauged the opinions of 4,388...
Council Post: Community-First Opportunity Zones: Why Local-First Developers And Funds Are Essential
A local focus on opportunity zone development can break down barriers to revitalizing the low-income communities the program intends to help.
Center for Community Investment
centerforcommunityinvestment.org
•
1575925635
The Fulcrum Fellowship—our highly-selective leadership development program—equips leaders with the knowledge, skills, and tools they need to help disinvested communities achieve their environmental, social, and economic priorities. Jump to: About the Program Who Should Apply? Submit an Application Application and Selection Process Frequently Asked Questions Meet Our Fulcrum Fellows About the Program The Fulcrum Fellowship is an intensive, year-long leadership development program designed and ...
Community Saves Christmas Display For San Jose Family
NBC Southern California
•
1575532609
A San Jose woman's extravagant Christmas display for her terminally ill son has been revived thanks to members of the community who raised $4,000 to save it.
Community Newspaper of Silicon Valley 28 September 2019
us20.campaign-archive.com
•
1569696868
www2­.deloitte­.com - As urban populations grow increasingly diverse, many cities are turning to technology and smart city solutions to build more livable environments and improve the delivery of public services.1 These i…
Community Engagement Lessons for Increasing Health Equity in Your City – CitiesSpeak
Authentic civic engagement requires a commitment to engaging community residents on city decisions that affect their lives.
Silicon Valley Community Foundation
Making progress: Year 1 of SVCF's Civic Engagement investment
Silicon Valley Community Foundation
•
1564617600
In 2018, community leaders and nonprofits sat down with Silicon Valley Community Foundation to discuss the creation of a new SVCF grantmaking strategy. Participants voiced a need for support for organizations working locally to make sure that community voices shape local governance. One community leader who participated in that meeting, Julio Garcia, Director of Programs at Nuestra Casa de East Palo Alto, recalled later "That meeting was the first time in many years I can remember so many peo...
Psychiatrist Honored for Community Clinic Volunteerism
Kaiser Permanente Look insideKP Northern California
•
1564763829
Leena Khanzode, MD, has been recognized locally and globally for her volunteerism, including her recent work with refugees at a Santa Clara County community clinic.
Community Development Director Moving Northward To Redwood City
Palo Alto, CA Patch
•
1564611155
Community Development Director Moving Northward - Redwood City-Woodside, CA - Receiving nice parting words from Menlo Park, Mark Muenzer will take over Redwood City's planning department Aug. 19.
How a culture of listening strengthens reporting and relationships
American Press Institute
•
1553530516
When Journal Star executive editor Dennis Anderson created a reader advisory board with residents of Peoria's predominately African American South Side in 2014, he knew the paper had some work to do. Regard for the Journal Star wasn't particularly high among these residents of the central Illinois town; some said that the only time they […]
Elected officials share successes, challenges with public engagement
National Civic League
•
1546184434
Public engagement matters when tackling important issues in local government, elected officials agreed recently. Whether local governments want to increase taxes or develop a master plan, public input has been valuable in achieving goals for municipalities, elected officials said in Los Angeles during a Kettering Foundation mayoral learning exchange organized by the National Civic League....
'California Roadmap' Aims to Develop Community Resiliency
As part of its effort to improve disaster resilience and recovery, California is seeking to put more resources at the disposal of local nonprofits and faith-based organizations and the private sector to develop a whole-community-based approach to disaster preparedness. The "California Roadmap" is a result of Gov. Gavin Newsom's push to build community resilience within the state in the face of wildfires, earthquakes, drought and flood. The roadmap includes six strategies noted in a report r...
Branham student gets new neighborhood association on its feet
The Mercury News
•
1564149350
Fifteen-year-old Isha Chander lets things get a bit messy when she's baking, which she often does for fun. But when it comes to the rest of her endeavors—including helping to establish the brand-ne…
San Jose startup gives e-bike to man with Alzheimer's after his was stolen [Video]
Yahoo News - Latest News & Headlines
•
1563980128
"It's my lifeline." John Phillips' e-bike was the only mode of transportation that could give him the feeling of independence, freedom and autonomy. So when it was stolen from him, a San Jose startup knew they had to help.
Be sure to listen in to hear @jal_mehta discuss how communities need to choose the way in which they work together with other people to build new learning experiences and new learning organizations. #deeperlearninghttp://bit.ly/2KHNdBr Podcast: Jal Mehta on Provoking Deeper Learning in High School By: Getting Smart Staff - Be sure to listen in as Jal Mehta shares observations from the many schools he visits and discusses his new book... gettingsmart.com
When #localgov and citizens work together, everyone wins. @CitiesofService announced finalists for their #EngagedCities Award, spotlighting 10 cities doing it well. Learn more:http://bit.ly/ecafinalistpressrelease … Cities of Service Announces 10 Finalists for the 2019 Engaged Cities Award - Cities of Service citiesofservice.org
Cities of Service Announces 10 Finalists for the 2019 Engaged Cities Award
Cities of Service
•
1560776454
NEW YORK – Cities of Service today announced 10 finalists for the Engaged Cities Award, their recognition program that elevates the work being done in cities to partner with residents and solve a diverse range of problems. The award, underwritten by Bloomberg Philanthropies, highlights the ways that city leaders are co-creating the future with residents and allows cities around the world to learn best practices and implement similar solutions in their own communities. "In our second year of t...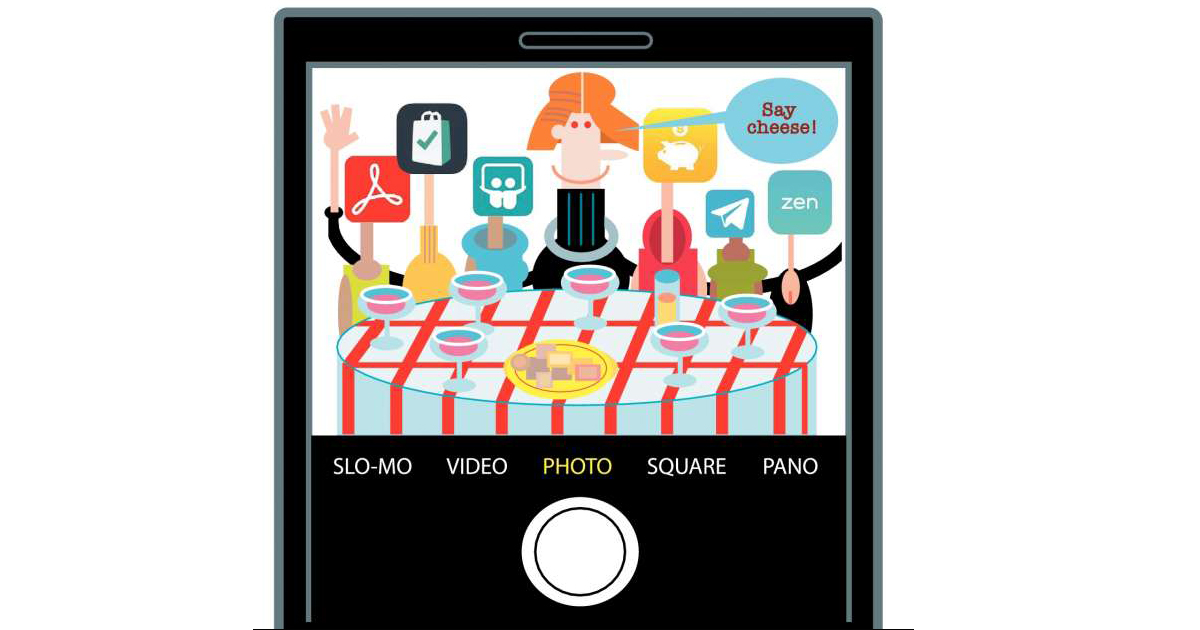 Who needs neighbors when there's an app for everything?
A decade into the so-called sharing economy, we seem to be sharing less and less. Last month, Uber released a feature called quiet mode, which lets passengers request that drivers stay quiet during rides. On one hand, it solves for the mild inconvenience of small talk. On the other, it's a human mute button. "It feels like they are just turning us into robots," Jay Cradeur, a driver who has completed more than 24,000 rides told the Guardian newspaper. "This feature is telling us to just shu...
San Jose Residents Voice Safety Concerns Over Proposed Pedestrian Bridge
NBC Bay Area
•
1558579125
A neighborhood in the South Bay is struggling with a city project that may say makes them feel less safe in their homes.
Rebuilding volunteers give TLC to older Willow Glen homes – East Bay Times
East Bay Times
•
1557062990
More than 1,000 volunteers from companies, churches, service clubs and other community organizations spent April 27 repairing and rebuilding homes of the needy in Santa Clara County.
"Innovative Community" Nuzzel Newsletter by San Jose Community NETWORK on Sun, May 5 2019
Sun, May 5 2019: "Innovative Community" by San Jose Community NETWORK (SanJoseVoice) on Nuzzel. Subscribe to "Innovative Community" Nuzzel Newsletter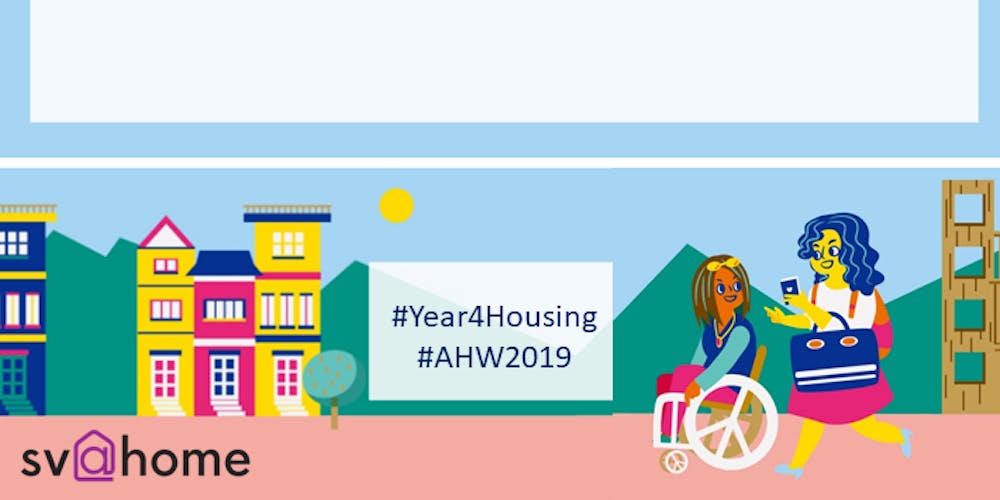 The State of Community Housing Activism in the South Bay Tickets, Mon May 6, 2019 at 6:00 PM
Eventbrite - SV@Home and Greenbelt Alliance presents The State of Community Housing Activism in the South Bay - Monday, May 6, 2019 at Historic Adobe Building, Mountain View, CA. Find event and ticket information.