We are exposed to plastics and the chemicals that leach out from our food packaging in alarming amounts. Plastics are magnets for harmful pollutants.
— Read on capitolweekly.net/lets-get-plastic-out-of-our-food-now/
san jose community network
2 Off-Duty Deputies Robbed at Gunpoint in South San Jose
NBC Bay Area
•
1573613179
Two off-duty Santa Clara County sheriff's deputies were robbed at gunpoint early Saturday morning in San Jose, according to the sheriff's office.
New homes and offices planned in downtown Palo Alto
East Bay Times
•
1573557960
PALO ALTO — Palo Alto is deemed to be one of the Bay Area's worst laggards for providing enough homes for the jobs in that Silicon Valley tech hub — yet plans are moving ahead for a small development that will bring residences and offices to the city's downtown area. Boston-based Lighthouse Real Estate Investments — which has also proposed a big luxury residential development on what's slated to become a top-cabin enclave on Treasure Island in San Francisco Bay — has proposed the development ...
Historic $93 million deal reached to preserve San Jose's Coyote Valley http://www.mercurynews.com/historic-93-million-deal-reached-to-preserve-san-joses-coyote-valley
Historic $93 million deal reached to preserve San Jose's Coyote Valley
The Mercury News
•
1572930000
Ending more than 35 years of development battles on one of Silicon Valley's most sought-after landscapes, the San Jose City Council on Wednesday is expected to approve a $93 million deal to purchase 937 acres in Coyote Valley, a rural expanse of farmland and open space on the city's southern edges. In the 1980s, Apple eyed Coyote Valley as a place to build its world headquarters. In the 1990s, Cisco Systems tried to build a massive campus there. Both were fought by environmental groups, who s...
Developer Jay Paul Co. breaks ground on San Jose's tallest building
ABC7 San Francisco
•
1573098297
Calling it a watershed moment for the capital of Silicon Valley, officials broke ground Wednesday morning on what will eventually become San Jose's tallest building -- and it's backed by some of the biggest names in real estate.
What do you get San Jose for its 242nd birthday?
East Bay Times
•
1573128572
San Jose will get an early birthday celebration Saturday at the Peralta Adobe, with family-friendly activities and a walking tour planned.
South Bay drivers concerned over massive pothole on Highway 101 hidden by standing water
ABC7 San Francisco
•
1573112395
Building a Better Bay Area requires having adequate infrastructure. In San Jose, some drivers say one stretch of Highway 101 is causing real concern.
Dueling endorsements in San Jose City Council race
San José Spotlight
•
1573191745
San Jose Councilmember Sylvia Arenas and her opponent Jim Zito have nearly nothing in common. She's a progressive Democrat. He's a fiscally-conservative Republican. He's earning the backing of the business lobby, including the Silicon Valley Organization, while she continues to be a labor union favorite. They differ ideologically on some social issues, how the city...
San Jose man pleads guilty in arson, insurance fraud case
East Bay Times
•
1573219084
Authorities say Tyler Chen and co-conspirators collected $4 million in damages

6 years in prison for man who shot at Willow Glen schools
The Mercury News
•
1573243743
Nicholas Raymond O'Connor, the man convicted of shooting at and destroying security cameras at a pair of Willow Glen schools in late 2017, was sentenced Thursday to six years in prison for the violence that terrified residents for an entire month before he was thwarted by an alert neighbor during his last crime.
Magid: It's about time we had more control over our data
East Bay Times
•
1573185360
Silicon Valley tech companies have been fighting against regulations for years, but they are coming, and companies are learning to accept them. Even Facebook CEO Mark Zuckerberg, acknowledges that regulations are necessary. In a March Washington Post editorial, Zuckerberg advocated "a more active role for governments and regulators," in such areas as "harmful content, election integrity, privacy and data portability." Zuckerberg may be getting his wish – at least when it comes to privacy. Sil...
Andreessen Horowitz launches free crypto startup school
finance.yahoo.com
•
1573225448
Last month, Andreessen Horowitz (a16z) general partner Chris Dixon announced at TechCrunch Disrupt that the VC firm would run a free crypto startup school. With this initiative, a16z wants to democratize cryptocurrencies. Dixon and the a16z has been involved in the cryptocurrency/blockchain space for
Oakland and San Jose have some of country's happiest renters
According to rental site Zumper, Oakland and San Jose have some of the happiest renters in the United States. But San Francisco falls short of its East Bay and South Bay peers in the rose-colored leases department. Which isn't to say San Francisco's performance on the site's happiness scale was shabby; the city landed in 14th place out of 50 major U.S. cities. But by the same metrics, Oakland came in at No. 2 and San Jose landed at No. 4 nationwide. Zumper's survey doesn't directly ask renter...
California Schools Failing to Help Its Homeless Students
courthousenews.com
•
1573162044
As the number of people living in cars and on the street has boomed, the state auditor said Thursday that California schools and regulators are not doing enough to connect hundreds of thousands of homeless students to help with tutoring, transportation and school supplies.
Governor Newsom Announces Nearly $900 Million in Funding for Affordable Housing and Sustainable Community Development
California Governor
•
1573159607
Canada among only seven countries to see rise in pedestrian deaths, OECD study reveals
LEIPZIG, GERMANY — While the number of road deaths in Canada fell between 2010 and 2016, a new report from the OECD's International Transport Forum says pedestrian fatalities are on the rise. The 2018 annual Road Safety report based on information from the International Road Traffic Data and Analysis Group (IRTAD) found that road fatalities around the world decreased by 3.6 per cent from 2010 to 2016, the most recent year for which data is available. Canada was among the 26 of 32 countries...
HUD Undermining Fight Against Housing Discrimination
The Department of Housing and Urban Development (HUD) put forward a new rule that would make it more difficult to prove discrimination in housing.
Pre-Arrest Diversion: Where You Live Can Determine Whether You Go to Jail | The Crime Report
Alternatives to detention are now widely available across the U.S. to justice-involved individuals who pose no risk to public safety. But a new survey shows that how they are implemented and who benefits from them can depend on a "stunning variety" of state statutes and practices. The study, based on a 50-state survey by the R Street Institute, a Washington, D.C.-based policy think tank, examines how the most common pre-arrest diversion strategies aimed at helping individuals who come into c...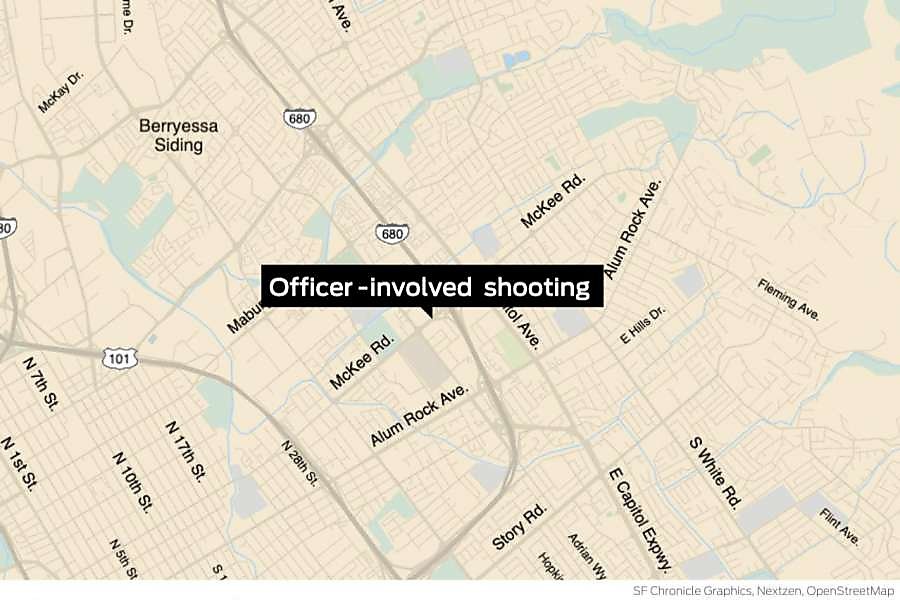 San Jose man had airsoft replica Beretta handgun when fatally shot by police, SJPD chief says
SFChronicle.com
•
1573023619
Francis Rey Calonge, 33, of San Jose, who had a history of emergency psychiatric care in the South Bay and warrants for his arrest, was holding an airsoft replica Beretta handgun when a police officer fatally shot him last week, San Jose Police Chief Eddie Garcia said Tuesday.
Fremont Named 'Least Stressed' City In America
(KCBS Radio) — Two Bay Area cities have been named among the least-stressed cities in the U.S. Fremont came in first on a national ranking of stressors, with San Jose close behind in 10th place according to WalletHub. The survey looked at 182 cities that were evaluated on the level of stress among four categories: work, finances, family, and health and safety. Fremont ranked relatively high for work stress in 28th place, which was evaluated based on hours worked, employment rate, income, jo...
Deadly Tree Disease Spreading Rapidly In Bay Area
A deadly disease could mean the end for millions of oak trees stretching from the Bay Area to Baja California. UC Berkeley's annual tree survey found the number of trees infected with the pathogen known as sudden oak death doubled in the last year, and in some areas the rate of infection had increased by as much as 10 times. "It can take as little as half a year to kill a tree," said UC Berkeley forest pathology professor Dr. Matteo Garbelotto. "When the pathogen gets to the main stem of oa...
"Detectives finish seven-month investigation by arresting several suspects in large-scale fencing operation." from Fremont Police Department (CA) : Nixle
On October 25, 2019, the Fremont Police Department served eight simultaneous search warrants in the Bay Area (four in Hayward, one in San Lorenzo, one in San Francisco) and two in El Cajon, ...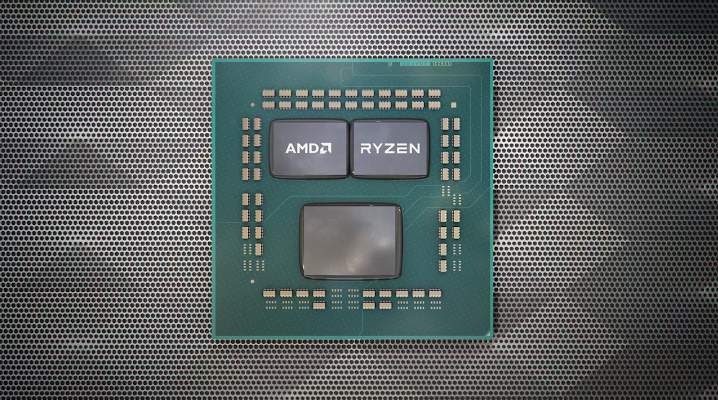 With new 32-core Threadripper processor, AMD claims to leapfrog Intel
SiliconANGLE
•
1573235649
Advanced Micro Devices Inc. has unveiled a pair of central processing units for high-end desktop computers that it hails as the fastest of their kind in the world.Announced on Thursday, the Ryzen
Lyft expands self-driving car program with East Palo Alto test hub, autonomous minivans
SiliconANGLE
•
1573242164
Lyft Inc. is ramping up its autonomous vehicle operation going into 2020.Luc Vincent, the executive who heads the program, detailed in a blog post today that the company is establishing a new self
Philanthropy Now podcast: Interrogating gender assumptions with Riki Wilchins
Silicon Valley Community Foundation
•
1572998400
Riki Wilchins is a leading author, activist and gender theorist as well as the founder of the first national transgender advocacy group, GenderPAC. Her work has been instrumental in bringing transgender rights into the mainstream LGBT movement and increasing awareness of how gender norms connect to issues of race and class. In this episode, SVCF's Senior Vice President of Public Policy Gina Dalma speaks with Wilchins about gender norms and the importance of intersectionality in addressing soc...
County Vows to House 100 College Students in 100 Days
San Jose Inside
•
1572957567
For Elijah Deliz, the hardest part about enrolling in college was figuring out what address to list on the registration forms. "If homelessness 101 were a college course," he quipped, "I would have already passed it." The 22-year-old Mission College scholar shared his story earlier this week to call attention to a new Santa Clara County-wide initiative to house 100 homeless college students in as many days. West Valley-Mission Community College Chancellor Brad Davis, county Supervisor Susan E...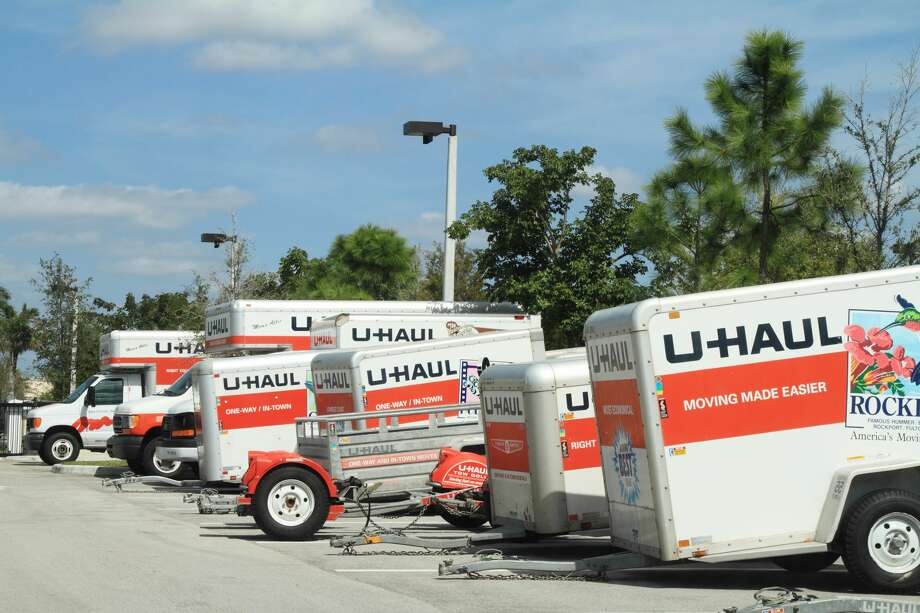 So many people are leaving the Bay Area, a U-Haul shortage is jacking up prices
A row of U-Haul trucks and trailers are parked in a storage lot. A row of U-Haul trucks and trailers are parked in a storage lot. Photo: NoDerog/Getty Images Rent a moving truck from Las Vegas to San Jose and you'll pay about $100. In the opposite direction, the same truck will cost you 16 times that, or nearly $2,000. What accounts for the difference? The simple laws of supply and demand, says economist Mark J. Perry. With so many people leaving the Bay Area, there are not enough rental truc...
Cloud contact center firm Five9 beats earnings forecasts again
SiliconANGLE
•
1572986990
Cloud-based call center software company Five9 Inc. today posted a 15th consecutive quarter of positive cash flow after smashing earnings forecasts in its third-quarter financial results. The company reported a profit before certain costs such as stock compensation of 20 cents per diluted share on revenue of $83.8 million. Wall Street had forecast a 15-cent profit on revenue of $78.8 million. Five9 sells cloud-based contact center software and services that enable enterprises to track and man...
San Mateo County bans e-cigarettes to try and stop vaping
The Mercury News
•
1573072003
San Mateo, California County approved an ordinance banning the sale and distribution of electronic cigarettes and vapes.
Proofpoint acquires threat management provider ObserveIT for $225M
SiliconANGLE
•
1572986108
Cybersecurity firm Proofpoint Inc. today said it has acquired threat management provider ObserveIT Ltd. for $225 million in an all-cash deal. Founded in 2006, ObserveIT helps organizations identify and eliminate insider threats. The data loss prevention or DLP company does so through a combination of endpoint security and data risk analytics designed to allow security teams to detect insider threats, streamline investigation processes and prevent data exfiltration. For Proofpoint, ObserveIT w...
ONLY ON ABC7NEWS.COM: San Jose man brutally attacked on Halloween night, crooks later return to take his car
ABC7 San Francisco
•
1573027307
A father in the South Bay is knocked unconscious by crooks on Halloween night. It happened outside his home in San Jose's Willow Glen Neighborhood.
Tech Giants Pledge Billions for Housing, but Will It Matter?
Tech Giants Pledge Billions for Housing, but Will It Matter?
•
1573034421
A mile from Apple's headquarters in Cupertino lies the sun-faded carcass of the Vallco Shopping Mall.
Cities Using Capital to Build More Inclusive Ecosystems
Eighteen months ago, in collaboration with Living Cities, Rockefeller and Surdna Foundations, we launched Start Up, Stay Up, Scale Up (SU)3 — an initiative designed to address the challenges in…
Afuri Ramen & Dumplings Opens Its First California Outpost
Can you stand yet another ramen joint opening in the Bay Area? You surely can when it's one that not only specializes in a chicken-based broth rather than pork, but also offers a unique hazelnut vegan broth. Tokyo-based Afuri opened its first California outpost on Tuesday. The 54-seat fast-casual restaurant in Cupertino, a stone's throw from Whole Foods, is its second U.S. locale, following the 70-seat one that opened in Portland last year, which now serves upwards of 500 bowls of ramen daily...
Opinion: Californians can collectively combat housing crisis
The Mercury News
•
1573020600
Point fingers. Or join hands. California's housing crisis, three decades in creation, impacts every community in our state. It also provides us with a collective opportunity — and responsibility — to address it. Context: It's been 30 years — 1989 — since our state consistently met its annual housing production goals to keep pace with our population. We won't fix it overnight, but we must work to improve it every day. Four ways in which we can work together are policies, programs, production a...
Roger Ruvolo Is Wrong About the California Economic Summit
Valley Vision
•
1572998400
Key points: The State of California lacks a coordinated policy framework to support and invest in California's 15-18 economic regions. This is the main deliverable of this year's California Economic Summit. New York's Regional Councils have proven effective over the past eight years at creating jobs and economic opportunity using a bottoms-up, regionally focused strategy. Let's borrow a page from their playbook. The Summit will be what we make of it. Let's have the courage to set aside our di...
Magnify Community Launches Pledge to Encourage Silicon Valley Millionaires & Billionaires to Increase Local Giving
Magnify Community
•
1573064835
LOS ALTOS, Calif., November 6, 2019 – Despite its culture of innovation and immense wealth, Silicon Valley faces significant challenges that threaten its quality of life. The affordable housing crisis is making it difficult for hardworking families to get by, homelessness is on the rise, and even well-respected arts and environmental nonprofit organizations struggle to keep their doors open. As we head into what is traditionally the giving season, Magnify Community – a nonprofit initiative created to increase local giving – is announcing the launch of its Magnify Community Pledge.
Union Attack Ad Accuses San Jose Councilman of Rewarding 'Slavery Towers' Developers
San Jose Inside
•
1573020008
The ad opens with images of twin highrises before the words "Slavery Towers" flash on the screen in bold white font. In a dramatic baritone, a narrator recounts the harrowing discovery that the project's subcontractor harbored undocumented workers and forced them to labor for free. The YouTube video proceeds to blame San Jose Councilman Lan Diep for giving developer KT Urban "a $22 million taxpayer-funded subsidy" despite its involvement with the Silvery Towers project at 188 W. St. James St....
No Toxic Taps — Providing Safe Drinking Water to All
Silicon Valley Leadership Group
•
1573006877
The Business of Building Community: The Leadership Group's new blog series is dedicated to the community and how we, and our member companies, are serving it for the better. More than one million Californians do not have access to clean water for bathing, drinking, and other basic needs. Instead, our fellow residents must rely on more expensive bottled water to avoid harmful contaminants–like lead and arsenic–in the local piped supply. Access to safe drinking water for all is an environmental...
Anorexia Nervosa Comes in All Sizes, Including Plus Size
Anorexia Nervosa Comes in All Sizes, Including Plus Size | UC San Francisco
•
1572998400
Adolescents and young adults with anorexia nervosa whose weight is in the healthy, overweight or obese ranges face similar cardiovascular and other health complications as their counterparts with low body mass index (BMI), according to a new study led by researchers at UCSF. The study, led by Andrea Garber, PhD, RD, chief nutritionist for the UCSF Eating Disorders Program, compared weight loss and illness severity among two groups of patients aged 12 to 24 who had been enrolled in a clinical ...
Video released of UPS driver carjacking, wild San Jose police chase that ended in deadly shooting on Valentine's Day
ABC7 San Francisco
•
1571338261
Video just released by the Santa Clara County DA's Office shows a wild chase between a man accused of carjacking a UPS driver and San Jose police on February 14.